TV details for all remaining Premier League fixtures including dates, kick-off times and which games are free-to-air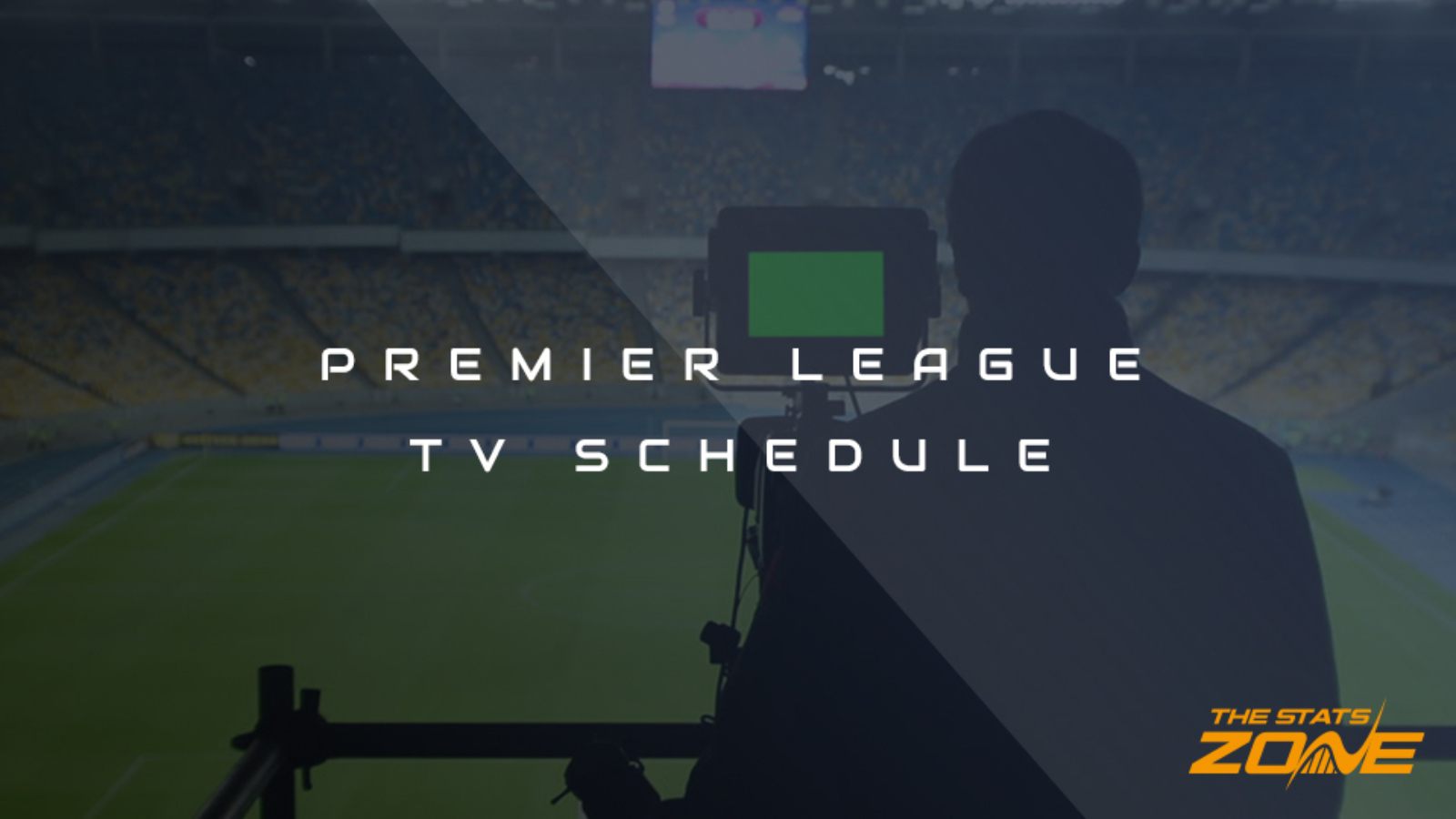 Select the sports you want to hear about and TSZ will send the best previews, analysis and predictions straight to your inbox. Sign up today!

After a three-month hiatus for the Premier League due to the coronavirus pandemic, the top flight resumed on 17th June with the aim of completing the season by the end of July. In an effort to make the Premier League more accessible than ever, four different broadcasters are combining to televise every single fixture, with many of those free-to-air.
Which broadcasters are showing Premier League games?
Sky, BT, Amazon and BBC are all televising Premier League matches between now and the end of the season. Sky have the rights to televise 64 games, BT Sport have 20, Amazon have 4 and the BBC also have 4, which marks the first time in history that the BBC will televise Premier League games live.
Which broadcasters are showing free-to-air games?
In total, 33 games will be free-to-air, with BT the only broadcaster not to offer this.
Sky – 25 of their televised matches are being made free-to-air on 'Pick' (Freeview channel 11)
Amazon – All 4 of Amazon's games will be free on their Prime Video service, with an Amazon Prime subscription not required.
BBC – All 4 of BBC's games are being shown live on BBC1 and the BBC Sport website & app
Details of which games are free-to-air can be found below.
Premier League 2019-20 Fixtures
Wednesday 17th June
Aston Villa vs Sheffield Utd (18:00) – Sky Sports
Man City vs Arsenal (20:15) – Sky Sports
Friday 19th June
Norwich vs Southampton (18:00) – Sky Sports / Pick TV FREE-TO-AIR
Tottenham vs Man Utd (20:15) – Sky Sports
Saturday 20th June
Watford vs Leicester (12:30) – BT Sport
Brighton vs Arsenal (15:00) – BT Sport
West Ham vs Wolves (17:30) – Sky Sports
Bournemouth vs Crystal Palace (19:45) – BBC FREE-TO-AIR
Sunday 21st June
Newcastle vs Sheffield Utd (14:00) – Sky Sports / Pick TV FREE-TO-AIR
Aston Villa vs Chelsea (16:30) – Sky Sports
Everton vs Liverpool (19:00) – Sky Sports / Pick TV FREE-TO-AIR
Monday 22nd June
Man City vs Burnley – (20:00) Sky Sports
Tuesday 23rd June
Leicester vs Brighton – (18:00) Sky Sports
Tottenham vs West Ham – (20:15) Sky Sports
Wednesday 24th June
Man Utd vs Sheffield Utd (18:00) – Sky Sports / Pick TV FREE-TO-AIR
Newcastle vs Aston Villa (18:00) – BT Sport
Norwich vs Everton (18:00) – BBC FREE TO AIR
Wolves vs Bournemouth (18:00) – BT Sport
Liverpool vs Crystal Palace (20:15) – Sky Sports
Thursday 25th June
Burnley vs Watford (18:00) – Sky Sports / Pick TV FREE-TO-AIR
Southampton vs Arsenal (18:00) – Sky Sports
Chelsea vs Man City (20:15) – Sky Sports

Saturday 27th June
Aston Villa vs Wolves (12:30) – BT Sport
Sunday 28th June

Watford vs Southampton (16:30) – Sky Sports / Pick TV FREE-TO-AIR
Monday 29th June
Crystal Palace vs Burnley (20:00) – Amazon Prime FREE-TO-AIR
Tuesday 30th June
Brighton vs Man Utd (18:00) – Sky Sports / Pick TV FREE-TO-AIR

Wednesday 1st July
Bournemouth vs Newcastle (18:00) – Sky Sports / Pick TV FREE-TO-AIR
Arsenal vs Norwich (18:00) – BT Sport

Everton vs Leicester (18:00) – Sky Sports
West Ham vs Chelsea (20:15) – Sky Sports
Thursday 2nd July
Sheffield Utd vs Tottenham (20:15) – Sky Sports

Man City vs Liverpool (20:15) – Sky Sports
Saturday 4th July
Norwich vs Brighton (12:30) – BT Sport
Leicester vs Crystal Palace (15:00) – Sky Sports / Pick TV FREE-TO-AIR
Man Utd vs Bournemouth (15:00) – BT Sport
Wolves vs Arsenal (17:30) – Sky Sports
Chelsea vs Watford (20:00) – Sky Sports
Sunday 5th July
Burnley vs Sheffield Utd (12:00) – Sky Sports / Pick TV FREE-TO-AIR
Newcastle vs West Ham (14:00) – Sky Sports
Liverpool vs Aston Villa (16:30) – Sky Sports
Southampton vs Man City (19:00) – BBC FREE-TO-AIR
Monday 6th July
Tottenham vs Everton (20:00) – Sky Sports
Tuesday 7th July
Crystal Palace vs Chelsea (18:00) – Sky Sports
Watford vs Norwich (18:00) – Sky Sports / Pick TV FREE-TO-AIR
Arsenal vs Leicester (20:15) – Sky Sports
Wednesday 8th July
Man City vs Newcastle (18:00) – BT Sport
Sheffield Utd vs Wolves (18:00) – Sky Sports
West Ham vs Burnley (18:00) – BT Sport
Brighton vs Liverpool (20:15) – Sky Sports
Thursday 9th July
Bournemouth vs Tottenham (18:00) – Sky Sports / Pick TV FREE-TO-AIR
Everton vs Southampton (18:00) – Amazon Prime FREE-TO-AIR
Aston Villa vs Man Utd (20:15) – Sky Sports
Saturday 11th July
Norwich vs West Ham (12.30) – BT Sport
Watford vs Newcastle (12.30) – Amazon Prime FREE-TO-AIR
Liverpool vs Burnley (15:00) – BT Sport
Sheffield Utd vs Chelsea (17:30) – Sky Sports
Brighton vs Man City (20:00) – Sky Sports
Sunday 12th July
Wolves vs Everton (12:00) – Sky Sports / Pick TV FREE-TO-AIR
Aston Villa vs Crystal Palace (14:00) – Sky Sports
Tottenham vs Arsenal (16:30) – Sky Sports
Bournemouth vs Leicester (19:00) – Sky Sports / Pick TV FREE-TO-AIR
Monday 13th July
Man Utd vs Southampton (20:00) – Sky Sports / Pick TV FREE-TO-AIR
Tuesday 14th July
Chelsea vs Norwich (20:15) – Sky Sports / Pick TV FREE-TO-AIR

Wednesday 15th July
Burnley vs Wolves (18:00) – BBC FREE-TO-AIR
Man City vs Bournemouth (18:00) – Sky Sports / Pick TV FREE-TO-AIR
Newcastle vs Tottenham (18:00) – BT Sport
Arsenal vs Liverpool (20:15) – Sky Sports
Thursday 16th July
Everton vs Aston Villa (18:00) – Sky Sports
Leicester vs Sheffield Utd (18:00) – Sky Sports / Pick TV FREE-TO-AIR
Crystal Palace vs Man Utd (20:15) – BT Sport
Southampton vs Brighton (20:15) BT Sport
Friday 17th July
West Ham vs Watford (20:00) – Sky Sports
Saturday 18th July
Norwich vs Burnley (17:30) – Sky Sports / Pick TV FREE-TO-AIR
Sunday 19th July
Bournemouth vs Southampton (14:00) – BT Sport
Tottenham vs Leicester (16:00) – Sky Sports
Monday 20th July
Brighton vs Newcastle (18:00) – Sky Sports / Pick TV FREE-TO-AIR
Sheffield Utd vs Everton (18:00) – Amazon Prime FREE-TO-AIR
Wolves vs Crystal Palace (20:15) – BT Sport
Tuesday 21st July
Watford vs Man City (18:00) – Sky Sports / Pick TV FREE-TO-AIR
Aston Villa vs Arsenal (18:00) – Sky Sports
Wednesday 22nd July
Man Utd vs West Ham (18:00) – Sky Sports
Liverpool vs Chelsea (20:15) – Sky Sports / Pick TV FREE-TO-AIR