As October 7th is officially 'Non-League Day', we thought we'd shine a spotlight on the exploits of five non-league teams who have been making us sit up and take notice this season.
The following five tables - which take into account league football in the top seven English tiers - each show a different non-league team at the top of each statistic:
1. Slough Town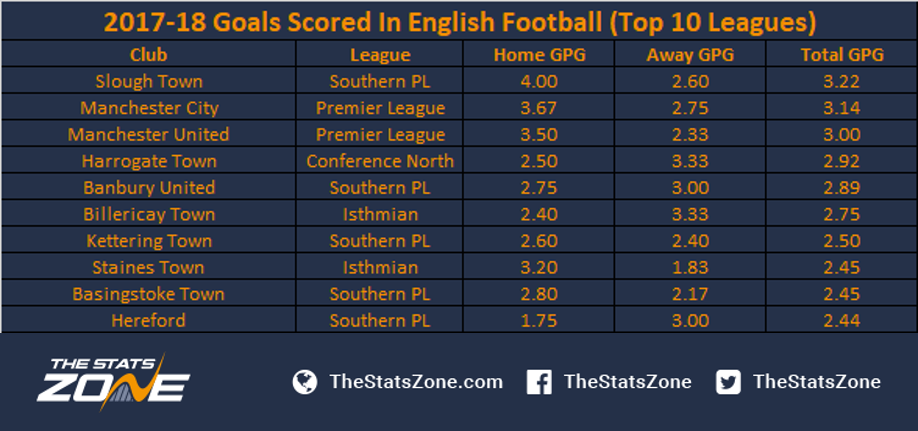 The two Manchester clubs may have been scoring for fun in the 2017-18 campaign, but they cannot match the frequency by which Slough Town of the Southern Premier League have been finding the net. The Berkshire-based side currently average 3.22 goals per league game this season - the highest in the top 10 divisions.
2. Harrogate Town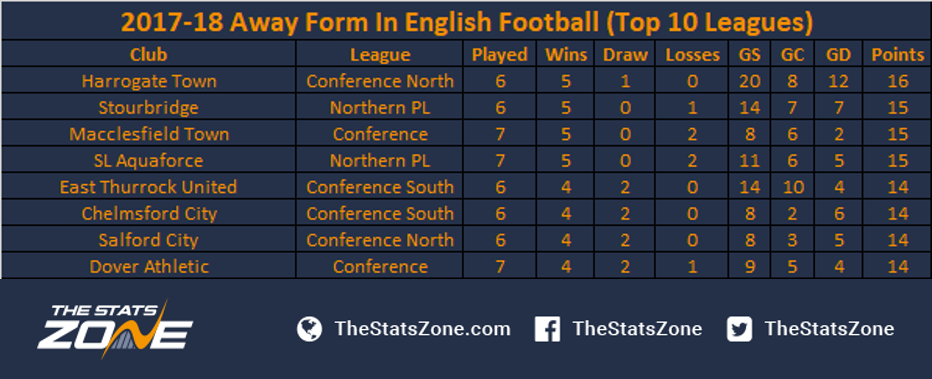 Harrogate Town have accumulated more away points (16) than any other team in the top seven tiers (although, some teams have yet to play enough games at this stage). Harrogate's impressive form away has seen them pick up five wins and a draw from their six games on the road.
3. Banbury United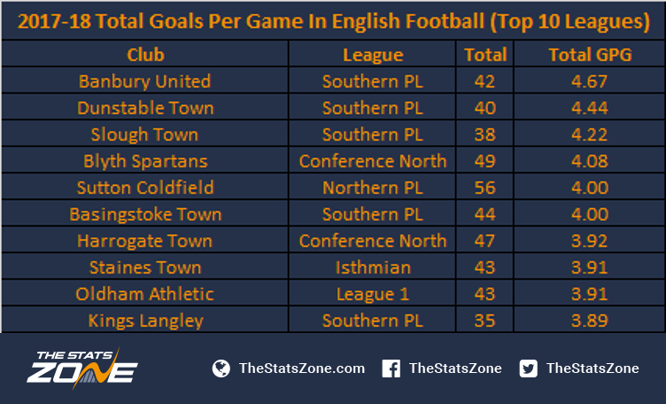 If it's entertainment and value for money you're after, then non-league football does not disappoint. Nine of the top 10 in the above list are non-league sides, with Southern Premier League outfit Banbury United coming on top; matches involving the Oxfordshire side have seen an average of 4.67 goals this season.
4. Billericay Town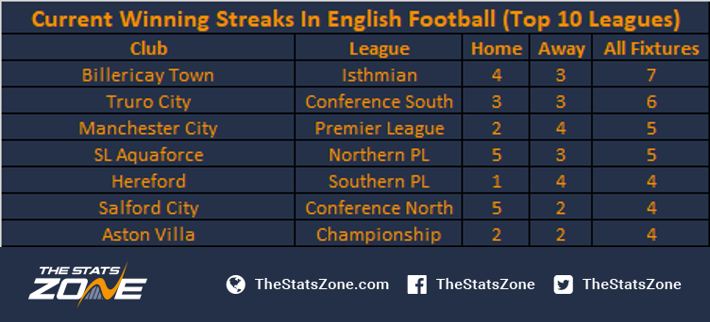 Top-of-the-table Billericay Town have been tearing things up in the Isthmian League this campaign, and they are currently riding a winning streak of seven matches. Can they make it eight this weekend when they face Hendon?
5. Salford City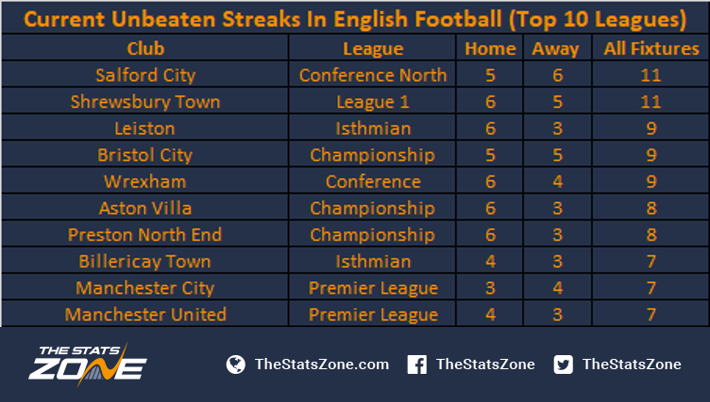 Finally, the Class of 92' will be pleased to see that Salford City share the mantle with Shrewsbury Town for the longest current unbeaten streak in the 2017-18 season, going an impressive 11 games without defeat.
Note that streaks are for the 2017-18 season only, and do not backdate to 2016-17.