AT A GLANCE
When? November 30th - December 2nd
Where? Bucharest, Romania
What channel is it on? FUT Champions Cup Bucharest will not be televised live in the UK
Where can I stream the tournament? The entire competition can be streamed on EA Sports' official Twitch, YouTube, Twitter and Facebook channels. The schedule is as follows:
Friday November 30th – 12:00 to 20:00 CET
Saturday December 1st – 12:00 to 20:00 CET
Sunday December 2nd – 12:00 to 20:00 CET
The broadcast will be hosted by Spencer Owen and former MLS player Jimmy Conrad with live commentary from experienced FIFA eSports casters Brandon Smith and Richard Buckley.
Can I follow the tournament on Twitter? Updates will be provided on the EA Sports official Twitter page and the brand new competitive EA Sports Twitter page which focuses specifically on FIFA eSports. Also be sure to search the hashtags #FIFAeWorldCup and #FUTChampionsCup as well as looking up FUT Champions Cup Bucharest in the Twitter search bar. Don't forget to follow your favourite players competing in the tournament, along with their respective clubs/organisations who are likely to provide real time updates on their progress.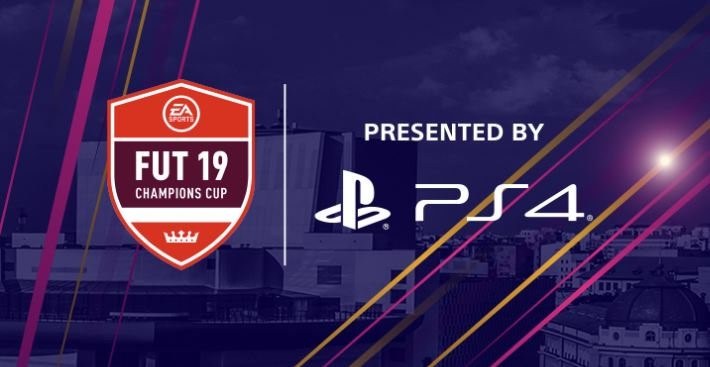 THE LOWDOWN
Tournament Format & Schedule
The FIFA 19 Champions Cup in Bucharest will be contested by 32 players on the PlayStation 4 and a further 32 players on the Xbox One. These 64 players will all compete in a Swiss-style single group stage format that leads into a knockout bracket. Of the 32 players from each console, half of them will progress from the group stages into the Round of 16, from which they will contest a single elimination bracket that will leave two players remaining from each console. These two players will compete against each other in the Console Finals with the two winners facing off in the Grand Final. The final will be a two-legged affair with one game played on each console.
Friday 30th November – Swiss-Style Group Stages
Saturday 1st December – Round of 16 & Quarter-Finals
Sunday 2nd December – Semi-Finals, Console Finals & Grand Final
Are there rules regarding what teams/players can be used for the tournament?
Each game will be played in the FIFA Ultimate Team mode, with each player free to use their own UT in the competition.
Who will be competing in the tournament?
A total of 64 players around the globe have qualified for the FUT Champions Cup Bucharest through the official FIFA Global Series online qualification tournament which took place back in October. You can find a complete list of players who will be appearing in Bucharest along with the console they will be competing on here.
What prizes are up for grabs?
A cash pool of well over $150,000 is on offer at the FUT Champions Cup Bucharest that sees the winner take home a total of $50,000. Perhaps even more important though is the opportunity to collect vital FIFA Global Series Points, with more points up for grabs the higher you place at the tournament. These points will see them rise up a newly created FIFA Global Series rankings leaderboard for their respective console. At the end of the season, the top 16 ranked players from each console according to the Global Series rankings leaderboard will qualify for the 2019 FIFA eWorld Cup. The total amount of prize money and Global Series Points awarded for each finishing position at the tournament is below:
33rd-64th - $500 + 150 GSP
17th-32nd - $1000 + 150 GSP
9th-16th - $3,500 + 275 GSP
5th-8th - $7,500 + 450 GSP
3rd-4th - $15,000 + 625 GSP
Runner-up- $30,000 + 850 GSP
Winner - $50,000 + 1500 GSP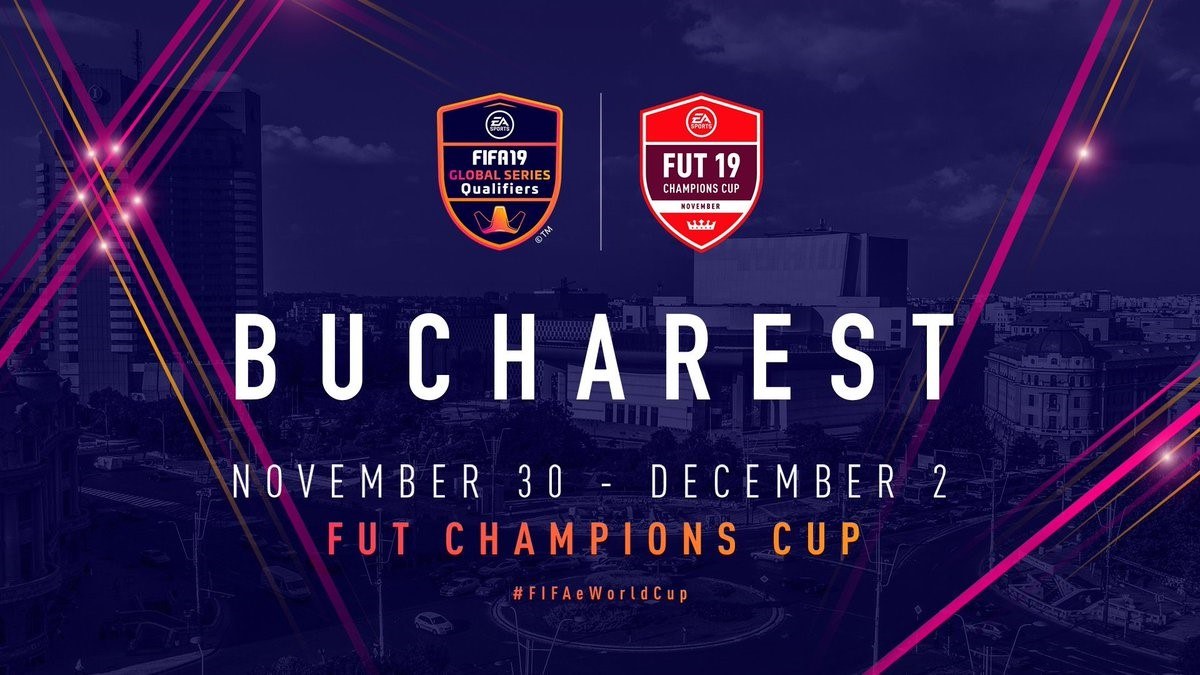 THE PLAYERS
The FUT Champions Cup Bucharest is only the second major offline tournament of the season thus far, so for many well-known FIFA eSports pro players, this event will represent their first chance of major success this season.
One such player is an Argentine who was considered the best online player in the world on FIFA 18. Nicolas "nicolas99fc" Villalba is no stranger to winning in an offline environment, as the FC Basel player won the FIFA 18 PlayStation 4 Global Series Playoffs last season and was lauded for sweeping aside anyone that stepped in his path. However, he faced disappointment at the 2018 FIFA eWorld Cup, losing to Man City's "Marcuzo" in the quarter-finals. He'll be looking to reassert his authority on FIFA 19 and his first offline tournament of the season provides the perfect opportunity to do just that. This will be his first event representing the Swiss football giants whom he joined back in September.

THE PREDICTION
For many players, the FUT Champions Cup Bucharest will be their best opportunity yet to accumulate a season-defining amount of Global Series Points which will put them well on the road for Global Series Playoffs qualification later on in the year. It also gives big players with big reputations a chance to lay down a serious marker for the long season ahead. The most recent FIFA 19 patch, which has rectified a number of bugging issues for players such as the notoriously overpowered bicycle kicks, will be in effect for the event, so the competitors will have to adapt accordingly.
You could make a case for a number of big name players competing to pick up the crown and we're predicting one of those big names to do just that. "nicolas99fc" was so impressive last season but sold himself short in the FIFA eWorld Cup knockout stages. When he's on form, opposition players can't get the ball off him due to his heavy possession-based gameplay and ruthless finishing. If he plays to his potential this weekend, we can't see him being stopped and with it being his first event as an FC Basel player, the motivation for the Argentine to perform could not be any higher.
Click here for a full breakdown of the road to the FIFA eWorld Cup 2019