THE FACTS
When? February 9th - February 10th
Where? Sky Studios, London, England
What channel is it on? The Grand Final of the FIFA eClub World Cup will be televised live on Sky Sports
Where can I stream the tournament? The entire competition can be streamed on FIFA's official Youtube channel
Can I follow the tournament on Twitter? Updates will be provided on the FIFA eClub World Cup official Twitter page and also the competitive EA Sports Twitter page which focuses specifically on FIFA eSports. Also be sure to search the hashtags #FIFAeClubWorldCup and #FIFAeWorldCup as well as looking up 'FIFA eClub World Cup' in the Twitter search bar. Don't forget to follow your favourite players competing in the tournament, along with their respective clubs/organisations who are likely to provide real time updates on their progress.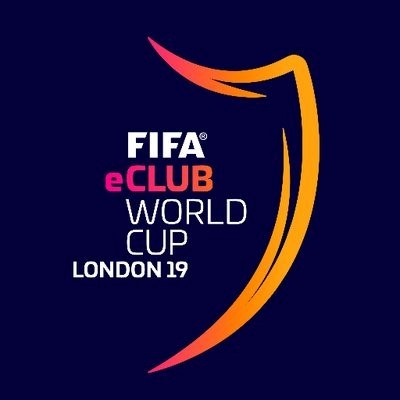 THE LOWDOWN
Tournament Format & Schedule
The FIFA eClub World Cup will be contested by 16 clubs consisting of two players per team (one Xbox player and one PS4 player). These clubs have been split into groups of four where they will play each team in their respective group. A total of nine points will be up for grabs in all group matches with each game consisting of three separate contests listed below. The winning player/players of each contest picks up three points for their respective club, while the losing team will not pick up any points. Should any match be drawn, each club pick up one point.
Match One: To be contested on PlayStation 4 by each club's designated PS4 player
Match Two: To be contested on Xbox One by each club's designated Xbox player
Match Three: Each club's two designated players team up together to face the opposition. This match is to be contested on a pre-determined console agreed before the tournament.
The top two clubs from all four groups will advance to the knockout stages. All knockout ties will consist of two matches, one on each console. Should these two matches result in a draw, a third and final match will be played where each club's two designed players team up to face each other. The club with the greater goal difference within the first two matches will choose the console to play on.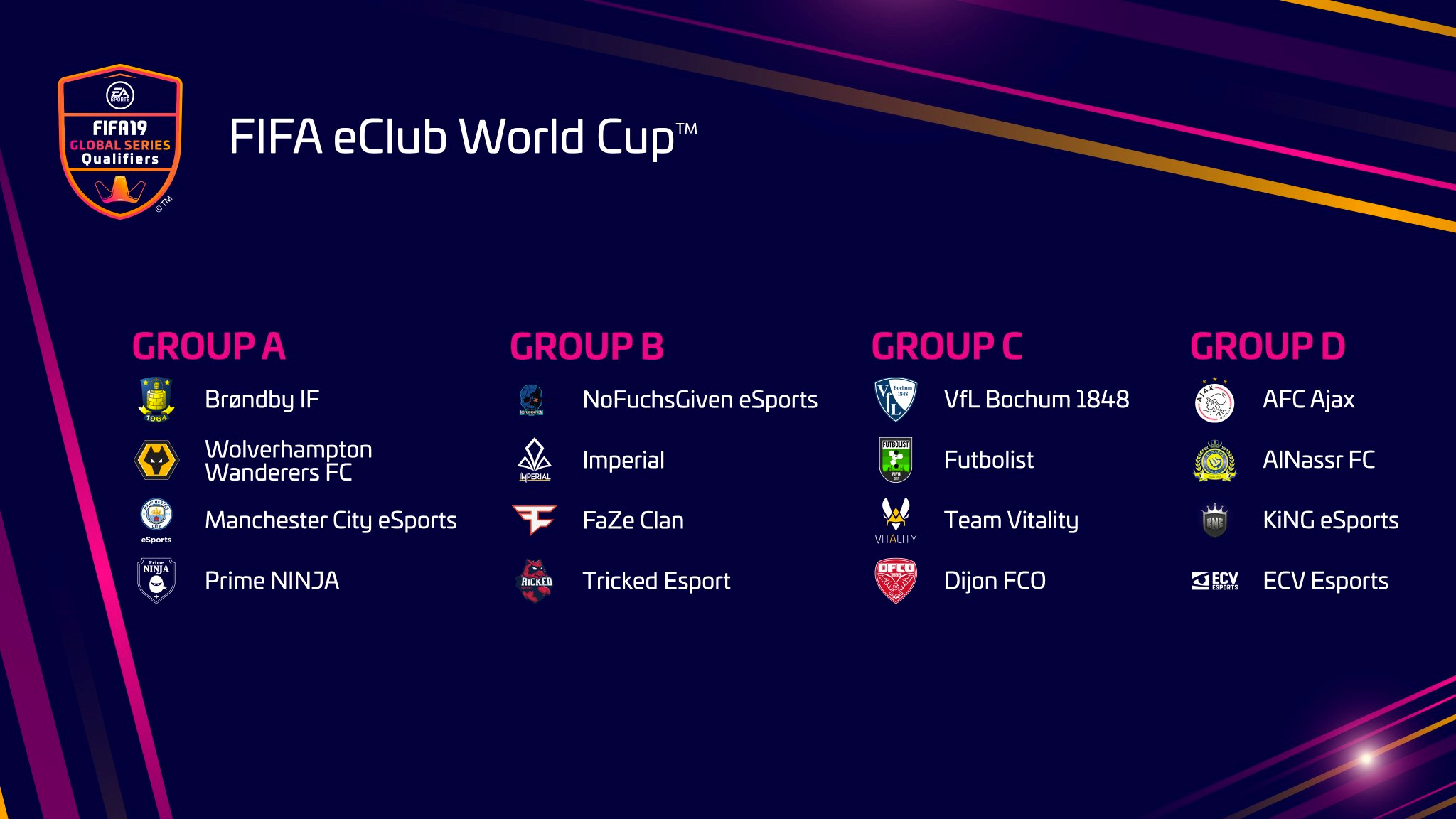 All 16 clubs and the groups in which they will compete can be seen in the graphic below.
Are there rules regarding what teams/players can be used for the tournament?
Each game will be played in the FIFA Ultimate Team mode, with each player free to use their own UT in the competition.
Who will be competing in the tournament?
A total of 16 professional eSports clubs around the globe have qualified for the FIFA eClub World Cup and each of these clubs will be represented by two players, with one competing on PlayStation 4 and the other on Xbox One. These are the same two players who represented their respective clubs in the online qualification stages. Brondby IF were invited to compete as the two-time reigning champions. A full list of the clubs competing and the two players representing them are listed below: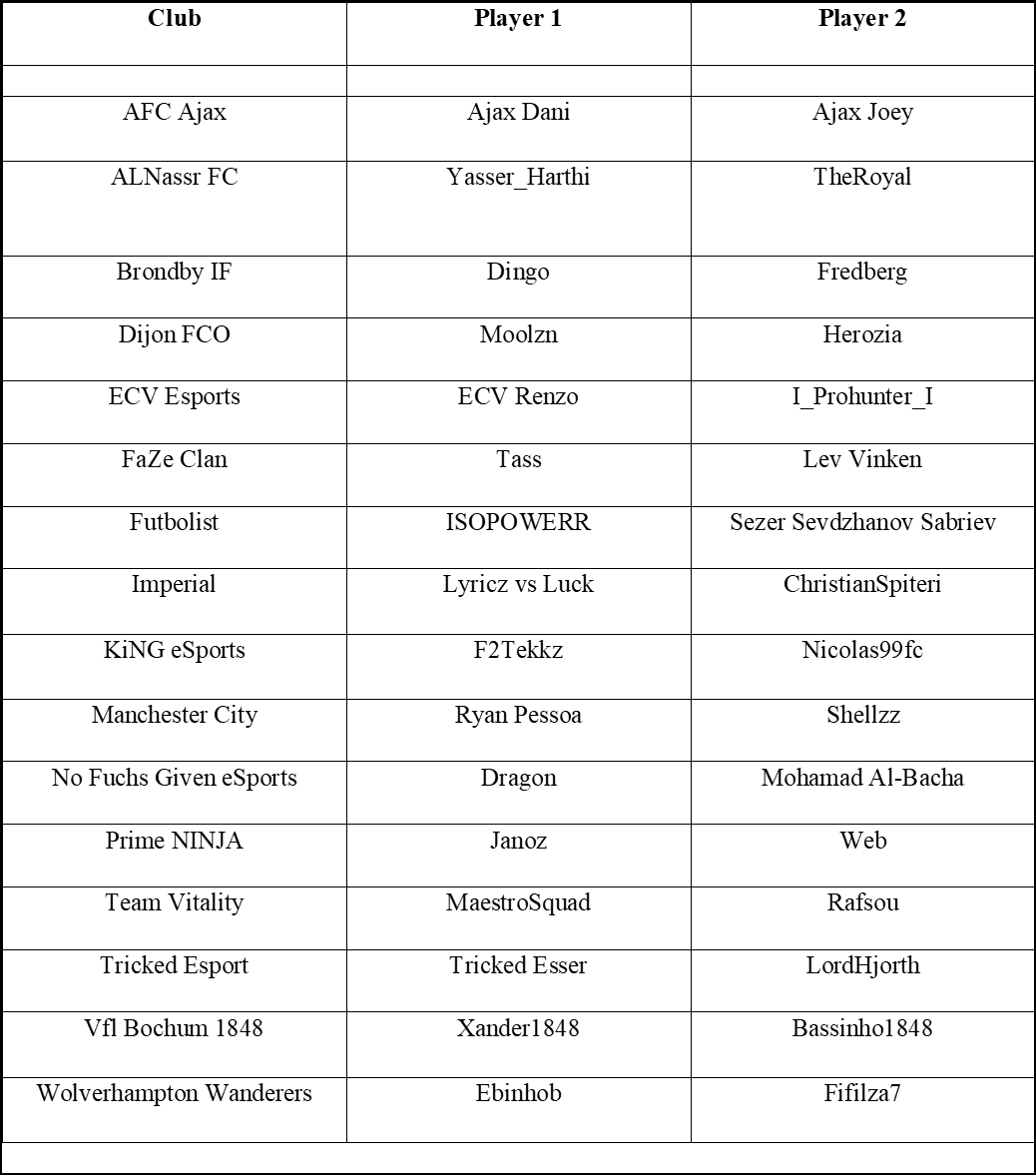 What prizes are up for grabs?
A cash pool of $100,000 is on offer at the FIFA eClub World Cup January that sees the winning club take home a total of $40,000, but perhaps even more importantly up for grabs for the competing players are FIFA Global Series Points, with more points up for the grabs the higher you place at the tournament. These points will see them rise up the FIFA Global Series rankings leaderboard for their respective console. At the end of the season, the top 16 ranked players from each console according to the Global Series rankings leaderboard will qualify for the 2019 FIFA eWorld Cup. The total amount of prize money and Global Series Points awarded for each finishing position at the FUT Champions Cup January is below:
Winner - $40,000 (per club) + 1500 GSP (per player)
Runner-up - $20,000 + 850 GSP
3rd -4th - $10,000 + 625 GSP
5th-8th - $2,000 + 450 GSP
9th-16th - $1,500 + 275 GSP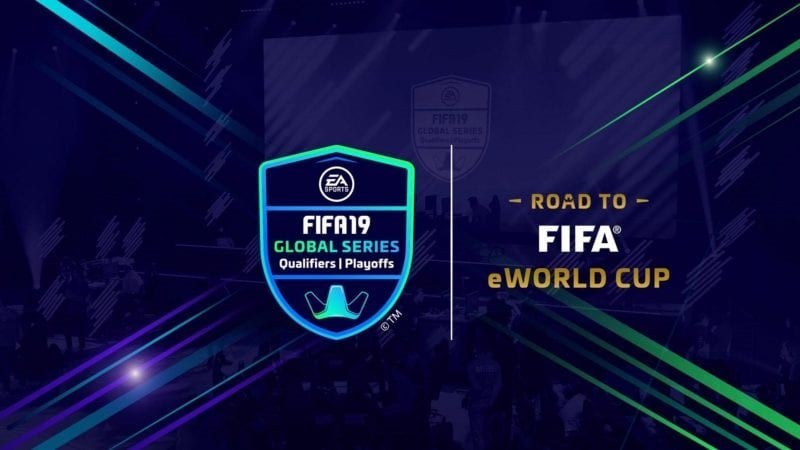 THE CLUBS
The FIFA eClub World Cup is different to most tournaments in the FIFA 19 season as it sees players pair up together and compete as a team in an attempt to bring home the gold for the club they represent.
To qualify for the FIFA eClub World Cup, each club had to make it through an extremely tough online qualification process. The 16 clubs who qualified all boast some very familiar names within the world of professional FIFA who will be playing not only for themselves, but for their teammate and club.
One team will enter the FIFA eClub World Cup as the clear favourite to win it all. KiNG eSports, who will compete in Group D, have assembled a FIFA 19 'dream team' with the two best FIFA 19 players on their respective consoles according to the FIFA Global Series Points leaderboards - Nicolas99fc and F2Tekkz. It remains to be seen how they will fare together as a team and whether the language barrier could perhaps work against them in a two vs two contest. But on paper, these two pairing up is a mouthwatering prospect.