In our weekly round-up here at The Stats Zone, we're looking at the biggest talking points currently within the FIFA eSports scene. These may range from player transfers, online/offline tournament announcements, tournament results and more.

TOURNAMENT RESULTS
F2Tekkz does it again! The Englishman has been dominating the FIFA 19 scene and he proved his class once again over the weekend by picking up his third FUT Champions Cup trophy this year - and fifth FIFA 19 title overall - when he saw off the opposition in Singapore. Can anyone stop him?!
TOURNAMENT ANNOUNCEMENTS

The battle to represent the eLions in April's FIFA eNations League continues with eight players advancing to this Thursday's (14th Match) live qualification event in London. Only one player from each console can go on to play for The Three Lions at the eNations Cup. The eight players who have made it through are listed below and you can watch the live qualification event on England's official Youtube channel.
Xbox One – F2Tekkz, Lyricz, Dandelion, Crafty
PS4 – Jas, Shellzz, Kyle Leese, FUTWIZ Tom
The Gfinity FIFA Series will also return on March 23rd-24th at the Gfinity Arena in London. This will be the third LQE hosted by Gfinity in succession and sees 32 players descend on the English capital in a bid to claim the 850 Global Series Points available for the winner. You can claim free tickets to attend the event as a spectator here.
The eJ.League has been announced as the latest domestic competition to be included as part of the FIFA 19 Global Series. Beginning on April 6th, the best Japanese players will come together and compete in the FIFA 19 eJ.League Samsung SSD Cup exclusively on PlayStation 4. The tournament concludes on April 29th.
DOMESTIC FIXTURES & RESULTS
This Wednesday sees the final fixtures in the Virtual Bundesliga. Werder Bremen have already been crowned champions and cannot be caught by second-placed VfB Stuttgart. Werder take on Bayer Leverkusen in their final match of the season, whilst VfB Stuttgart meet Holstein Kiel. You can find the full list of fixtures here.
This Thursday sees the Australian E-League return for its latest round of matches. Five games are set to take place, including what should be a cracker between top-of-the-table Melbourne Victory and third-place Brisbane Roar. Other matches see Melbourne City up against Sydney FC, Newcastle Jets vs Central Coast Mariners, Wellington Phoenix vs Western Sydney Wanderers and Adelaide United vs Perth Glory.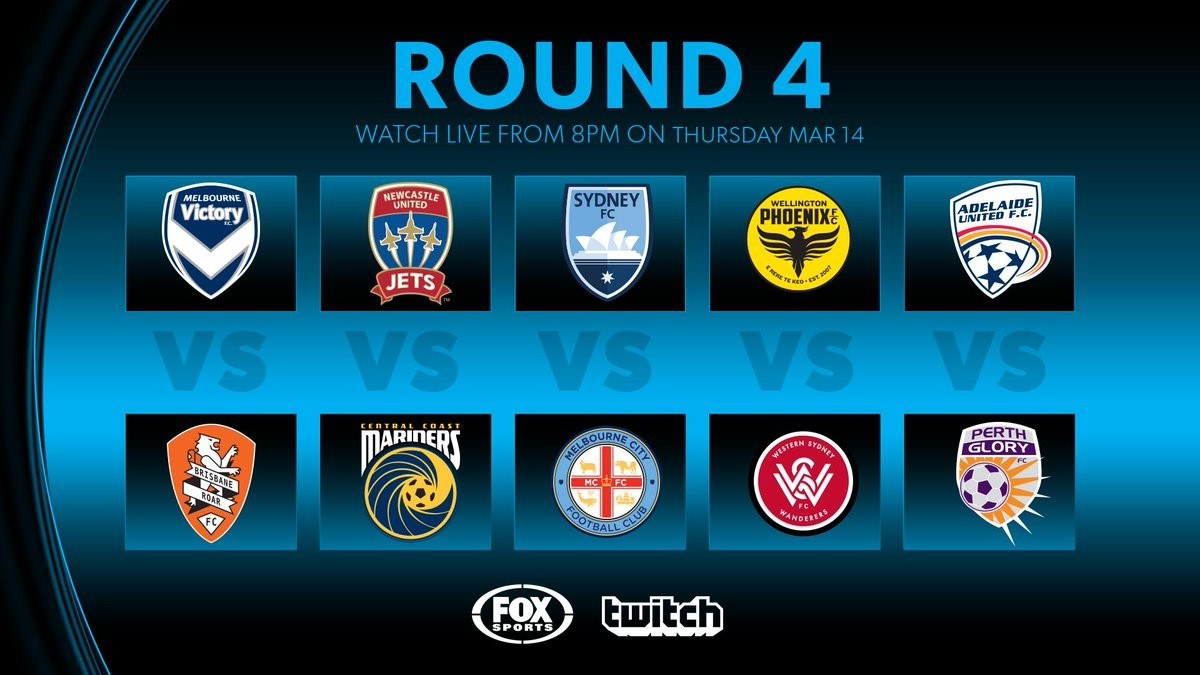 ELSEWHERE
EA Sports have announced that the next two online LQE qualifers will see a change in the rules regarding what FIFA Ultimate Team players will be allowed to field. Restrictions have been put in place for players which is an attempt to even the playing field and help FIFA players who are unable to pay money to assemble the best possible Ultimate Team. But this news has been met with frustration by players unhappy with the timing of the announcement, with some believing that this should be implemented at the start of a season rather than mid-season.
Finally, all of us at The Stats Zone are sending best wishes to Jamie O'Doherty after he was taken seriously ill just before the FUT Champions Cup Singapore last weekend. The FUTWIZ player was rushed to a local hospital, where he was diagnosed with a collapsed lung. O'Doherty is thankfully recovering in Singapore after receiving treatment and will hopefully be back on the Global Series trail once he's back to full health.