AT A GLANCE

When? June 1st-3rd
Where? MediArena, Amsterdam, Netherlands
Are tickets still available? https://www.eafifa18playoffs.com/
What channel is it on? The FIFA 18 Global Series Playoffs will not be televised live
Where can I stream the tournament? The entire competition can be streamed on EA Sports' official Twitch, YouTube, Twitter and Facebook channels from June 1st with an expected start time of 1.40pm (CET)
Can I follow the tournament on Twitter? Updates will be provided on the EA Sports official Twitter page. Also, be sure to search the hashtags #GlobalSeriesPlayoffs and #FIFAeWorldCup as well as looking up Global Series Playoffs in the Twitter search bar. Don't forget to follow any players competing in the event along with their respective clubs/organisations, who are likely to provide real-time updates on their progress.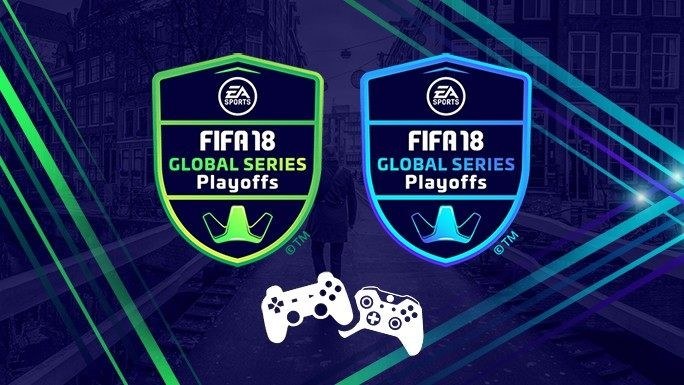 THE LOWDOWN
Tournament Format and Schedule
The FIFA 18 Global Series Playoffs will follow the same format as the recent FUT Champions Cup event in Manchester. The first stage of the competition will be that of a Swiss-style single group format. The 64 qualified players will compete in one single group consisting of seven rounds and be matched up against players who share their win-loss record as the group stage goes on. Players who accumulate four straight wins will automatically qualify from the group, while anyone who loses four straight games will be eliminated from the tournament. The top 32 players will qualify from the group and move on to the knockout stages, which will consist of a single elimination bracket. The full tournament schedule is below:
Friday 1st June
2.00pm – Group stage round one
3.15pm – Group stage round two
4.30pm – Group stage round three
5.45pm – Group stage round four
7.00pm – Group stage round five
Saturday 2nd June
12.00pm – Group stage round six
1.15pm – Group stage round seven
2.30pm – Round of 32 knockout matchups
Sunday 3rd June
12.00pm – Round of 16 knockout matchups
2.30pm – Quarter Finals
5.30pm – Semi Finals
8pm – Grand Final
Are there rules regarding what teams/players can be used for the tournament?
Each game will be played in the FIFA Ultimate Team mode, with each player free to use their own UT in the competition.
Who will be competing in the tournament?
A total of 64 PlayStation 4 players have qualified for the FIFA 18 Global Series Playoffs through a range of different events such as either of the FUT Champions Cups, the FIFA eClub World Cup, the Last Chance Qualifier Weekend League and other official EA Sports licensed FIFA 18 competitions. You can find a list of qualified players here. The list is being continuously updated by EA Sports as and when players secure qualification.
What prizes are up for grabs?
A cash pool of $251,000 is on offer at the FIFA 18 Global Series Playoffs, but the major prize that every single one of the 64 players wants to win most of all, is a ticket to the FIFA eWorld Cup in August. The top 16 players from this competition will be guaranteed a coveted spot at the biggest tournament in eSports.
But the money to be won in Amsterdam is enough on it's own to make any of the 64 competitors excited. Each player is guaranteed $1000 just for making it to the Global Series Playoffs. The total amount of prize money for each finishing position is below.
33rd-64th - $1000
17th-32nd - $2,500
9th-16th - $8,000
5th-8th - $10,000
3rd-4th - $12,000
Runner Up - $16,000
Winner - $35,000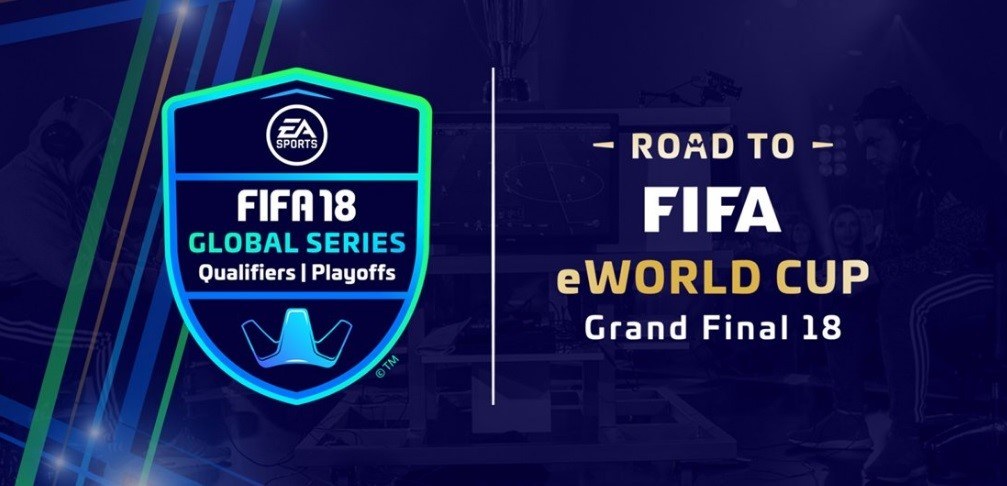 THE PLAYERS
What has already been an incredibly exciting week in Amsterdam will continue with the PlayStation 4 Global Series Playoff containing a stellar line-up of FIFA players that more than match the talent on show in the Xbox One playoff event.
Looking at the field on show, there's no better player to start with than the hero of the FIFA eClub World Cup Fatih "Ustun" Ustun. The Brondby player turned around a 1-4 first leg deficit in the Grand Final against Team EnVyUs to secure a stunning back-to-back FIFA eClub World Cup title for the Danish side with a 6-0 second leg triumph in Paris. He also racked up the most amount of goals scored in the tournament with over four goals a game on average. Should he bring that same firepower to Amsterdam, then it's impossible to see him not booking his ticket to London.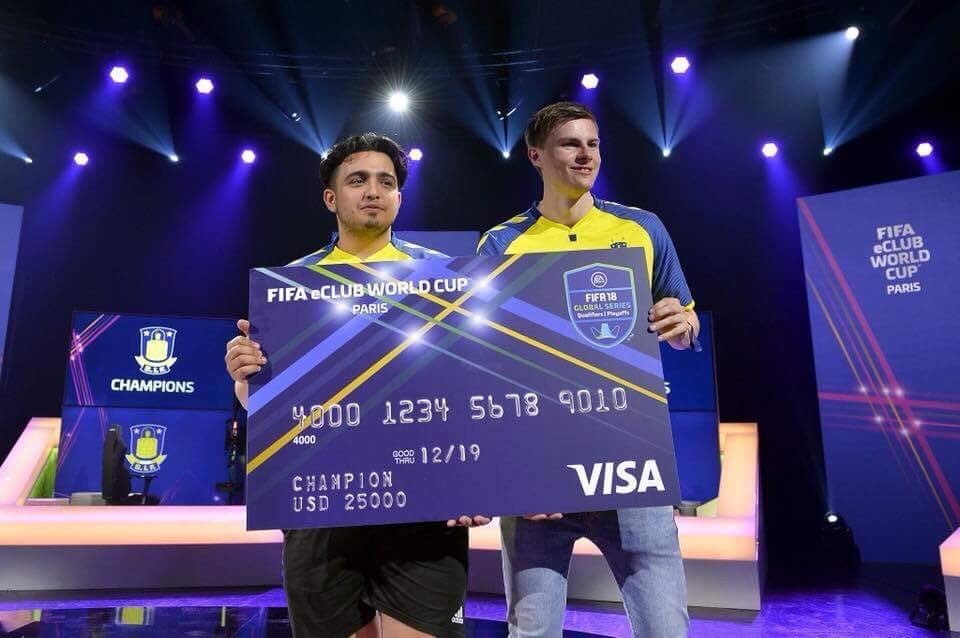 Despite coming out the runners up in that particular final, one Team EnVyUs player who continued to make a name for himself with yet another strong offline performance was Philipp "Eisvogel_7" Schermer. Not much was known of the German outside of his homeland until a stunning run all the way to the FUT Champions Cup final in Manchester back in April saw him make a name for himself on the worldwide stage. However, last weekend's loss to Brondby was Schermer's third successive grand final defeat in the space of less than two months (ESL Germany being his first) and "The Kingfisher" will be desperate to shed that bridesmaid tag at the Global Series Playoffs by not only securing his trip to London, but by banking that $35,000 grand prize.
One player Schemer beat in Manchester was an Argentinian who is rated as one of the best players on the scene today. Gonzalo "nicolas99fc" Villalba has just finished the month as the number one online player in the world with a 160-0 record despite struggling with health problems which saw him pull out of the FIFA eClub World Cup. Should the Transfermarkt star have recovered from those health problems, then he will make the long journey to the MediArena as one of the favorites to win the whole tournament.
We could also see a Hashtag United face-off between two recent major winners on the PlayStation 4 as TropSe Masters champion Ivan "Boras" Lapanje will compete against ESWC Paris champion August "Agge" Rosenmeier. The two Scandinavians both bring bucket loads of individual experience in high-stakes tournaments and will be expected to use that experience and know-how to help book their spots in London.
THE PREDICTION
The FIFA 18 Global Series Playoffs for the PlayStation 4 will provide just as much excitement as the Xbox One playoff as once again you can make a case for multiple players to take home the grand prize. Not only is there a cluster of major champions, but also a group of players ready to win their first major offline trophy of the season. While his health issues may be a factor, the form and ruthless winning habit of "nicolas99fc" is impossible to ignore and it's surely only a matter of time before he comes out on top in a big tournament. Should he be well enough to make it out to Amsterdam, then we think that this will be his weekend. Should he not make it out, then we're backing "Eisvogel_7" to finally extinguish that grand final curse and bring home the trophy for Team EnVyUs.