AT A GLANCE
When? May 19th-20th 2018
Where? AMP Studios, Paris, France
What channel is it on? The FIFA eClub World Cup will not be televised live
Where can I stream the tournament? The entire competition can be streamed on FIFA.com from May 19th
Can I follow the tournament on Twitter? Updates will be provided on the FIFA eWorld Cup's official Twitter page. Be sure to search the hashtag #FIFAeClubWorldCup throughout the weekend and look up FIFA eClub World Cup in the Twitter search bar. Don't forget to follow the official Twitter accounts of the 16 eSports football teams taking part in the tournament, along with the players who are representing them.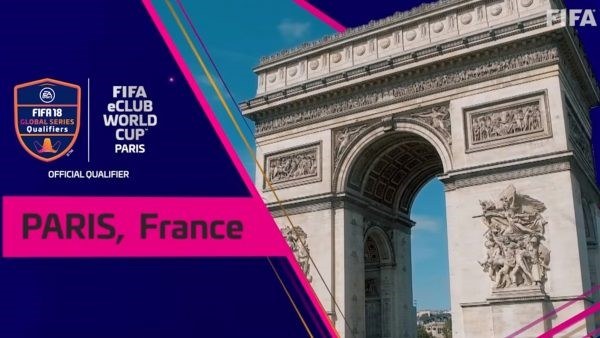 THE LOWDOWN
Who will be competing in the tournament?
A total of 16 professional eSports football clubs have qualified for the tournament and each of these clubs will be represented by two players, with one competing on the PlayStation 4 and the other on the Xbox One. These are the same two players who represented their respective clubs in the online qualification stages. Brondby IF were invited to compete as the reigning champions and PSG eSports as the host club. A full list of the clubs competing and the two players representing them on each console are listed below.
| | | |
| --- | --- | --- |
| Club | Xbox One | PlayStation 4 |
| Arte Virtual FC | Brenner "AVFC Brenner" Silva | Paulo "AVFC PH" Freitas |
| FC Basel 1893 | Florian "CodyDerFinisher" Muller | Tim "TheStrxnger" Katnawatos |
| Brondby IF | Muhammed "FifaUstun" Ustun | Frederik "Fredberg" Fredberg |
| BU e-sports | Subaru "SubaruMikey" Sagano | Shota "Tsakt" Sato |
| Falcons eSport | Khalid "The Royal" Aloufi | Mosaad "Msdossary7" Aldossary |
| Hashtag Academy | Ryan "HashtagRyan" Pessoa | Ivan "HashtagBoras" Lapanje |
| Lightning Pandas | Sean "Dragon" Allen | Nicklas "Niller" Stensgaard |
| Method | Owen "Venny" Venn | Kamil "Riptorek" Soszynski |
| Mkers | Kurt "kurt0411" Fenech | Daniele "IcePrinsipe" Paolucci |
| PSG eSports | Corentin "PSG RocKy" Chevrey | Johann "PSG ManiiKa" Simon |
| FC Schalke 04 eSports | Tim "S04 TimLatka" Schwartmann | Lukas "S04 Idealz" Schmandt |
| TEAM ENVY | Marvyn "Aero" Robert | Philipp "Eisvogel" Schermer |
| Transfermarkt eSports | Mario "MMayo" Reubold | Nicolas "nicolas99fc" Villalba |
| UNILAD | Spencer "UNILAD Gorilla" Ealing | Shaun "UNILAD Shellz" Springette |
| Vfl Bochum 1848 | Michael "MegaBit98" Bittner | Daniel "DaniFink" Fink |
| Xolos de Tijuana | Rodrigo "UL1BARRI" Ulibarri | Reinhard "Rein10" Krause |
Are there rules regarding what teams/players can be used for the tournament?
Each game will be played in the FIFA Ultimate Team mode, with each player free to use their own UT in the competition.
What prizes are up for grabs?
A total prize pot of $50,000 is up for grabs at the FIFA eClub World Cup. Not only that, the four players who make it to the grand finals representing their respective teams will each earn qualification to the Global Series Playoffs taking place in Amsterdam at the end of the month. There they will compete for the opportunity to qualify for the FIFA eWorld Cup Grand Finals.
Tournament format and schedule
The overall tournament format and schedule has yet to be announced, but will begin with two groups each consisting of eight clubs. You can view which clubs have been placed in which group below. A certain number of teams will qualify for each group and go on to compete in a knockout bracket. The majority if not all of the group stage games will take place on 19th May, with the finals the following day.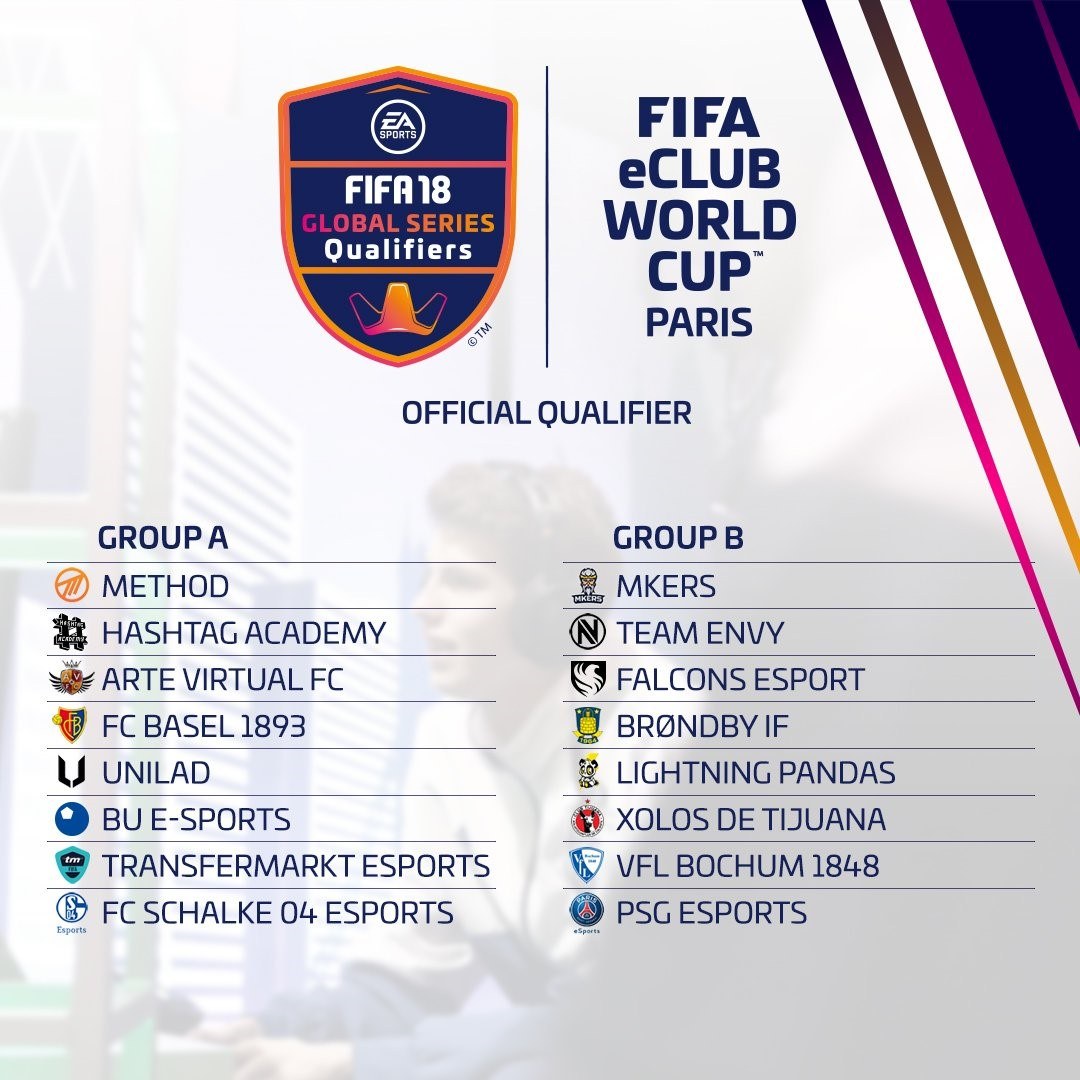 THE CLUBS
It was no mean feat to qualify for the FIFA eClub World Cup following a grueling online qualification process. The 16 clubs who made it all boast well-known, well-established professional FIFA players within their ranks and will all feel confident of success this weekend.
One club in particular that many viewers will have their eye on will be the host team PSG eSports. The Parisian based outfit made a huge splash within the FIFA 18 eSports scene last month with the signing of Corentin "RocKY" Chevrey. Fans will be anxious to get a glimpse of Chevrey representing his new club alongside Orange eLigue 1 champion Johann "ManiiKa" Simon.
Lining up alongside PSG in Group B will be the formidable Falcons eSport, who possess one of the most in-form players on the FIFA scene. Fresh off his FUT Champions Cup win in Manchester last month, Mosaad "Msdossary7" Aldossary will line up for the Saudi organisation, looking to make it two major trophies wins in two months with his teammate Khalid "The Royal" Aloufi.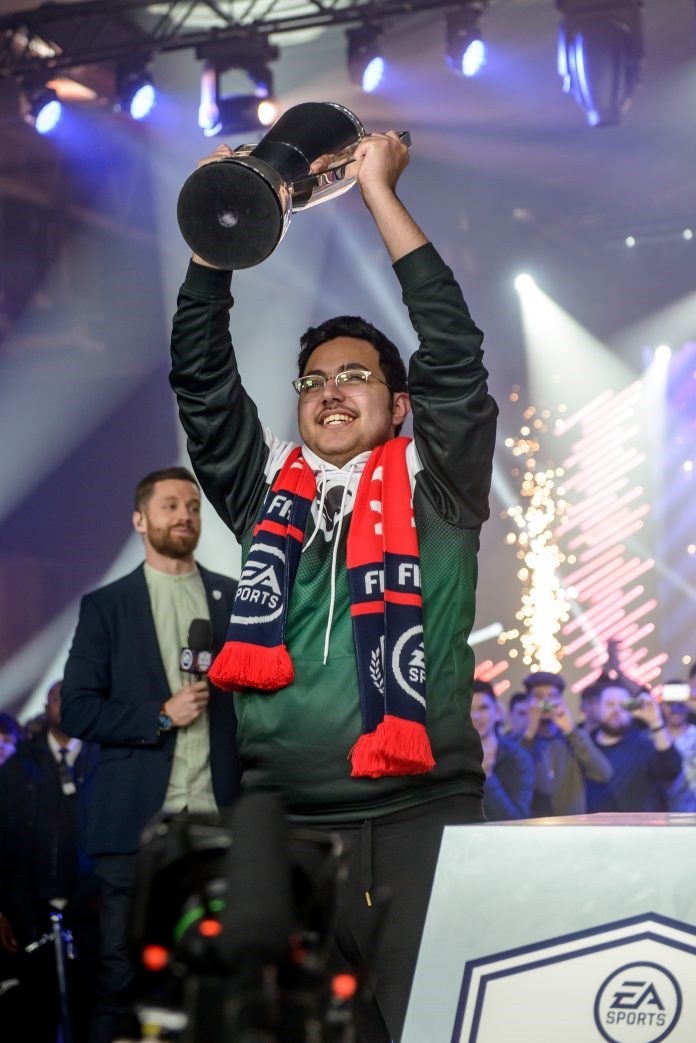 Group A also contains its fair share of heavy hitters and none more so than UK eSports club UNILAD, who boast the 2017 FIFA eWorld Cup winner Spencer Ealing within their ranks. "Gorilla" teams up with Shaun "Shellzz" Springette as they attempt to bring the eClub World Cup back to London.
Also looking to finish on top of Group A on their road to the title will be Transfermarkt eSport. Within their ranks lies Argentinian Nicolas "nicolas99fcx" Villalba. His record in online competition is unmatched and should he bring that same form to Paris, then no one will be able to beat him. It's a team game though and how Transfermarkt fare this weekend may well come down to the performance of Villalba's teammate Mario "MrMMayoo" Reubold.
THE PREDICTION
In what is a stellar line-up of teams coming to Paris, it will come down to not only which players turn up on the day, but also which two players gel together the best on their respective teams. One player performing well for their club will not be enough unless the other player pulls their weight. Taking this into account, we should see the likes of PSG eSports, Falcons eSport, VFL Bochum 1848 and Transfermarkt make it through their respective groups.
If "nicolas99fcx" brings his best game then Transfermarkt eSport are good enough to go all the way, but at this point it's difficult to look past Falcon eSport for the title due to the experience and current form of both players representing them.