#UCLfantasy Matchday One – head-to-head comparisons: Mohamed Salah vs Sadio Mane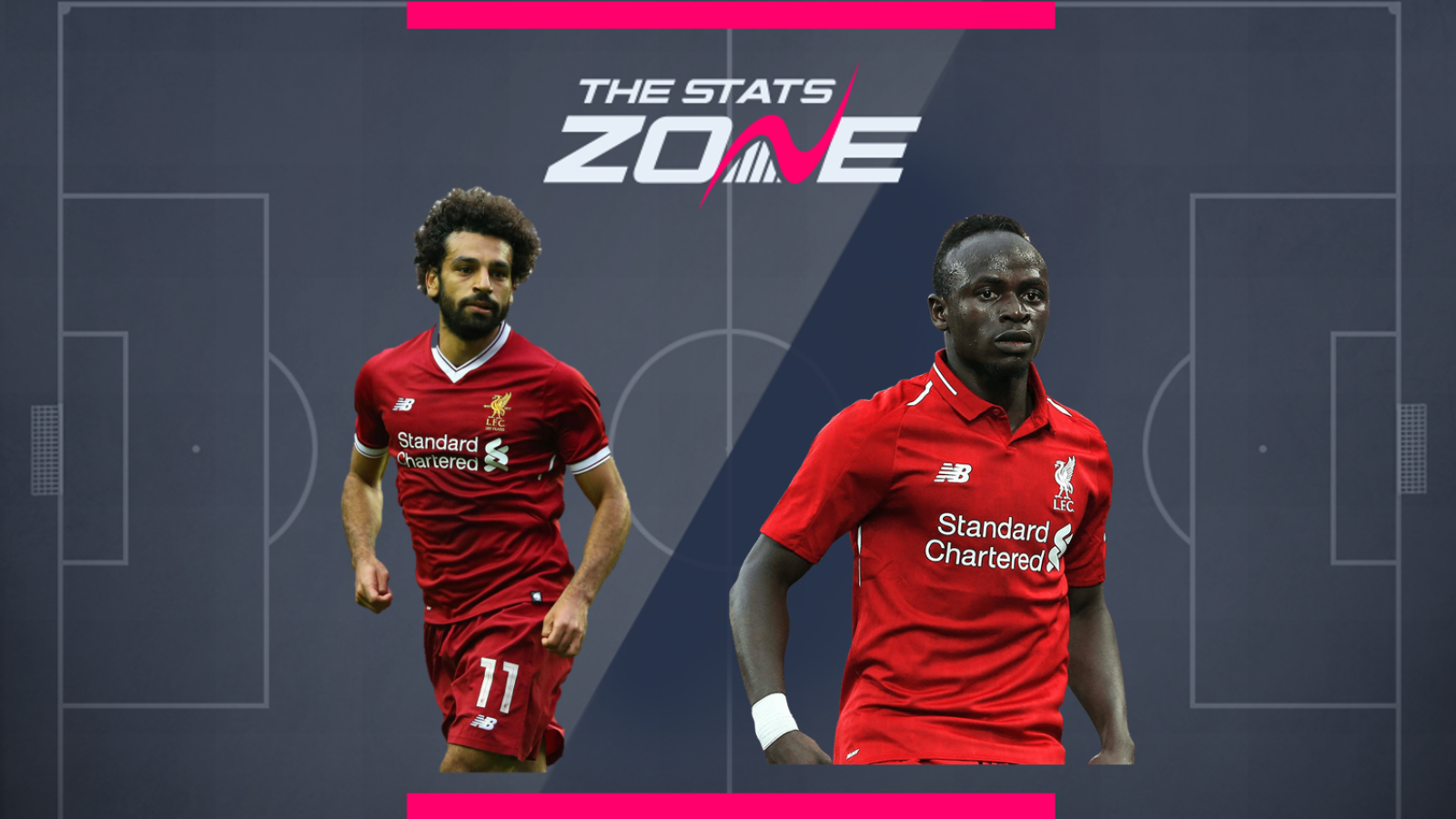 In the 2018-19 UEFA Champions League season no midfielders scored more #UCLfantasy points than Mohamed Salah (€11.0m) and Sadio Mane (€10.5m). Liverpool's run to the title last season followed a 2017-18 campaign that saw the club finish as beaten finalists, and two players integral to the side's recent success were Mane and Salah.
Classified as a midfielder for #UCLfantasy, Salah is one of three players to have been priced at €11.0m alongside Eden Hazard (€11.0m) and Raheem Sterling (€11.0m). It will cost #UCLfantasy managers €0.5m more to own the Egyptian than teammate Mane. While Mane had one more appearance than Salah last season, it was Salah who provided the greater attacking threat – he had five goals to Mane's four and two assists to Mane's one. Salah has also been the more explosive of the two, registering double digit hauls twice last season compared with just once for Mane.
Liverpool are set to travel to Napoli in matchday one, a team who the club were paired with in last season's UEFA Champions League group stage. In the equivalent fixture last season, Napoli actually secured a 1-0 victory over the Reds. However, in Liverpool's home match it was Salah who found the net in a 1-0 win.
Verdict: Mohamed Salah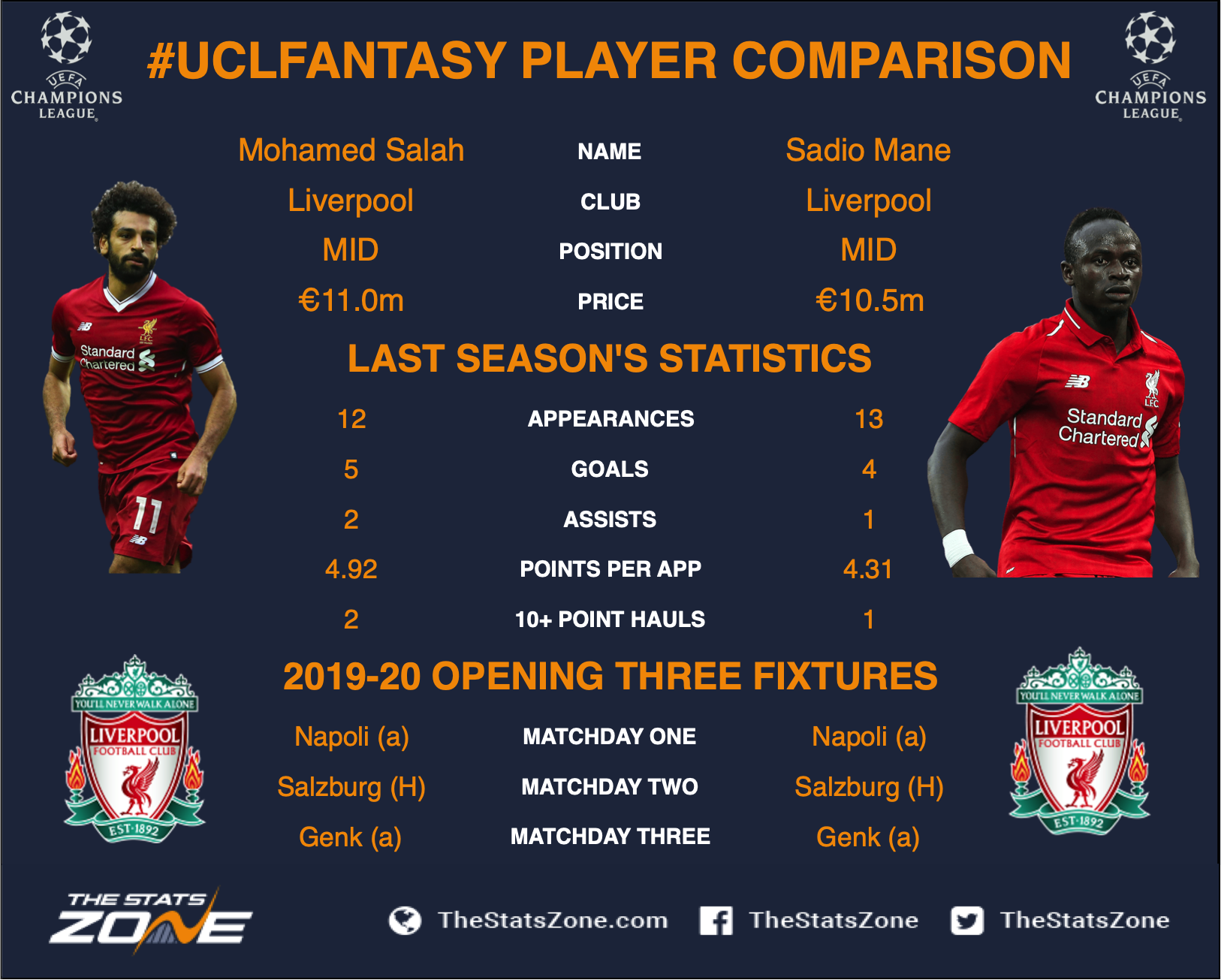 Last chance to join our official mini-league! The code to join is 52A2OIVW2I