#UCLfantasy Matchday One – head-to-head comparisons: Lionel Messi vs Cristiano Ronaldo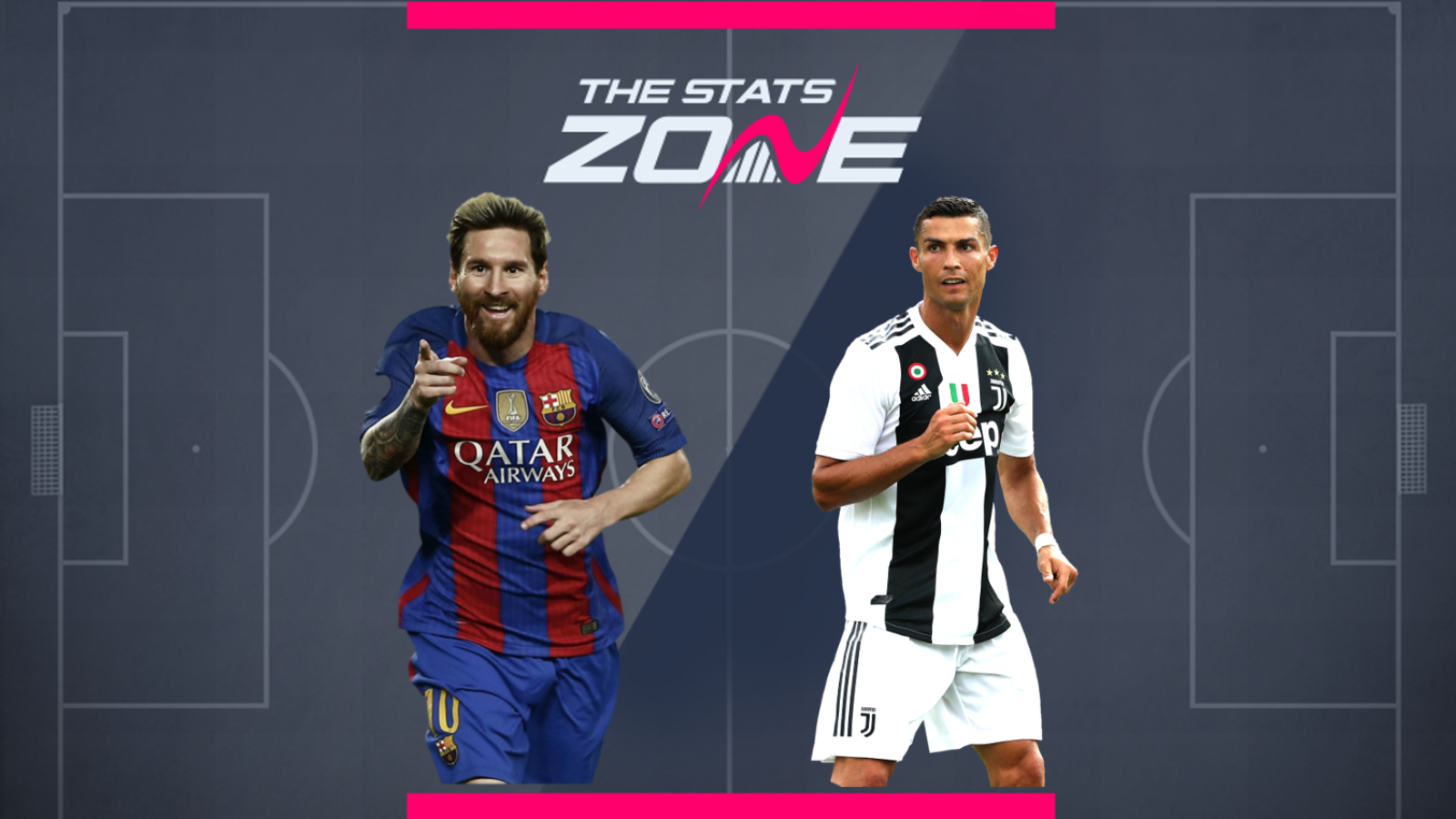 The two premier players in both the UEFA Champions League and #UCLfantasy, Cristiano Ronaldo (€11.5m) and Lionel Messi (€11.5m) are the first names on many #UCLfantasy managers' teamsheets. With both forwards priced at €11.5m for 2019-20, electing to double up on the duo is a costly strategy. For those #UCLfantasy managers looking to have just one of the two players, the choice is a difficult one.
Both clubs are on the road in matchday one, with Barcelona heading to Germany to face Borussia Dortmund, while Juventus travel to Spain for a date with Atletico Madrid.
Last season, it was Messi who was the more valuable asset in #UCLfantasy, scoring 76 points and 12 goals as he finished as both the UEFA Champions League and #UCLfantasy top scorer. The 12 goals came despite the Argentinian missing two matches through injury, with his average points per appearance for 2018-19 almost three points greater than Ronaldo's.
Scoring just six times, the 2018-19 UEFA Champions league season saw Ronaldo's lowest goal tally since 2008-09. There are however some mitigating circumstance for this total, with 2018-19 representing Ronaldo's first season at Juventus. A bedding in period was to be expected and despite finding the net just once in the group stages, the Juventus forward scored five times in the final three knock-out matches, including a hat-trick against matchday one opponents Atletico Madrid.
If Ronaldo can carry the form he found in the knockout stages through to the 2019-20 season he will be an excellent option, however it is Messi who appears to be the safer choice at this point given that he is now in full training following his calf injury.
Verdict: Lionel Messi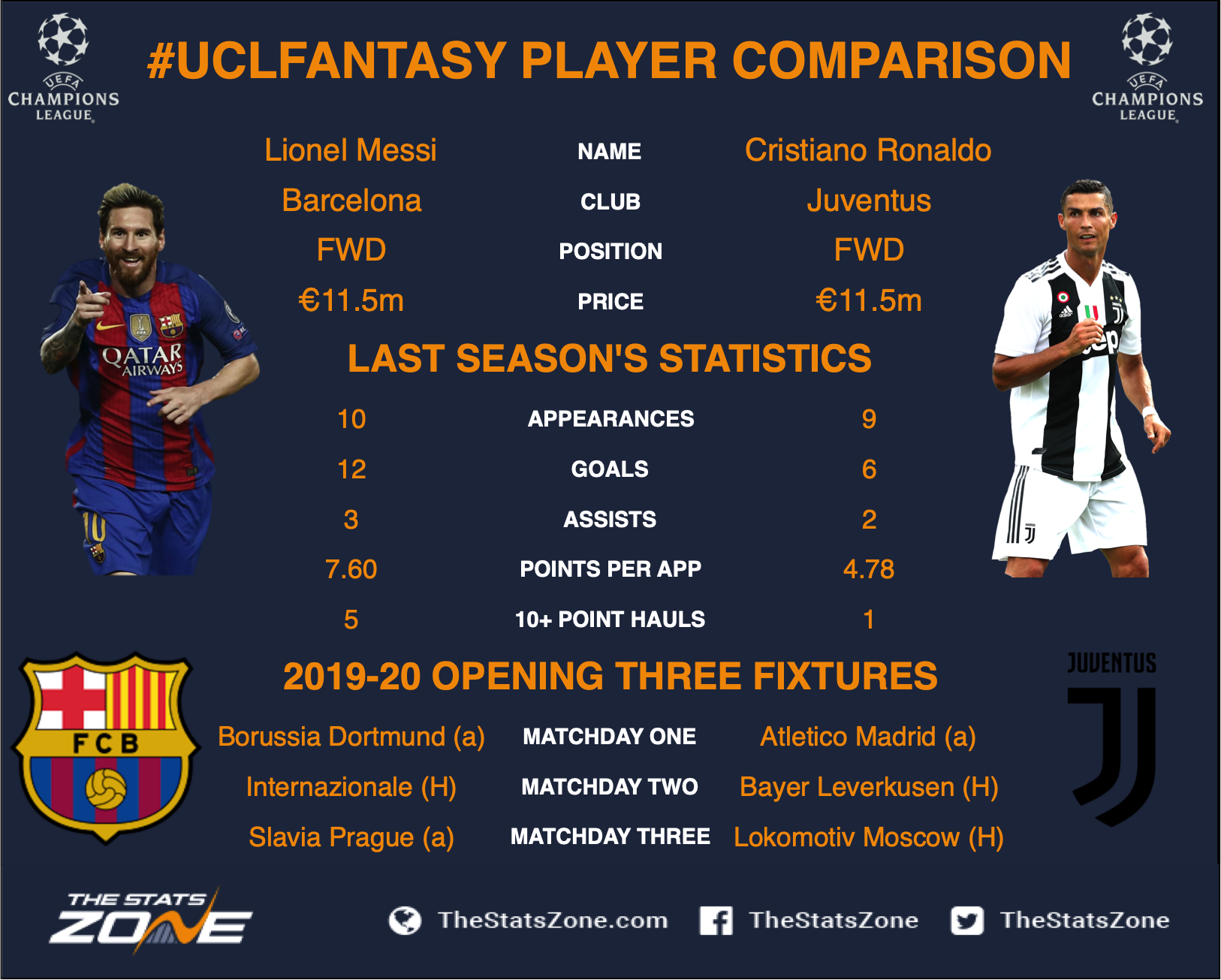 Last chance to join our official mini-league! The code to join is 52A2OIVW2I