FPL – top five value-for-money goalkeepers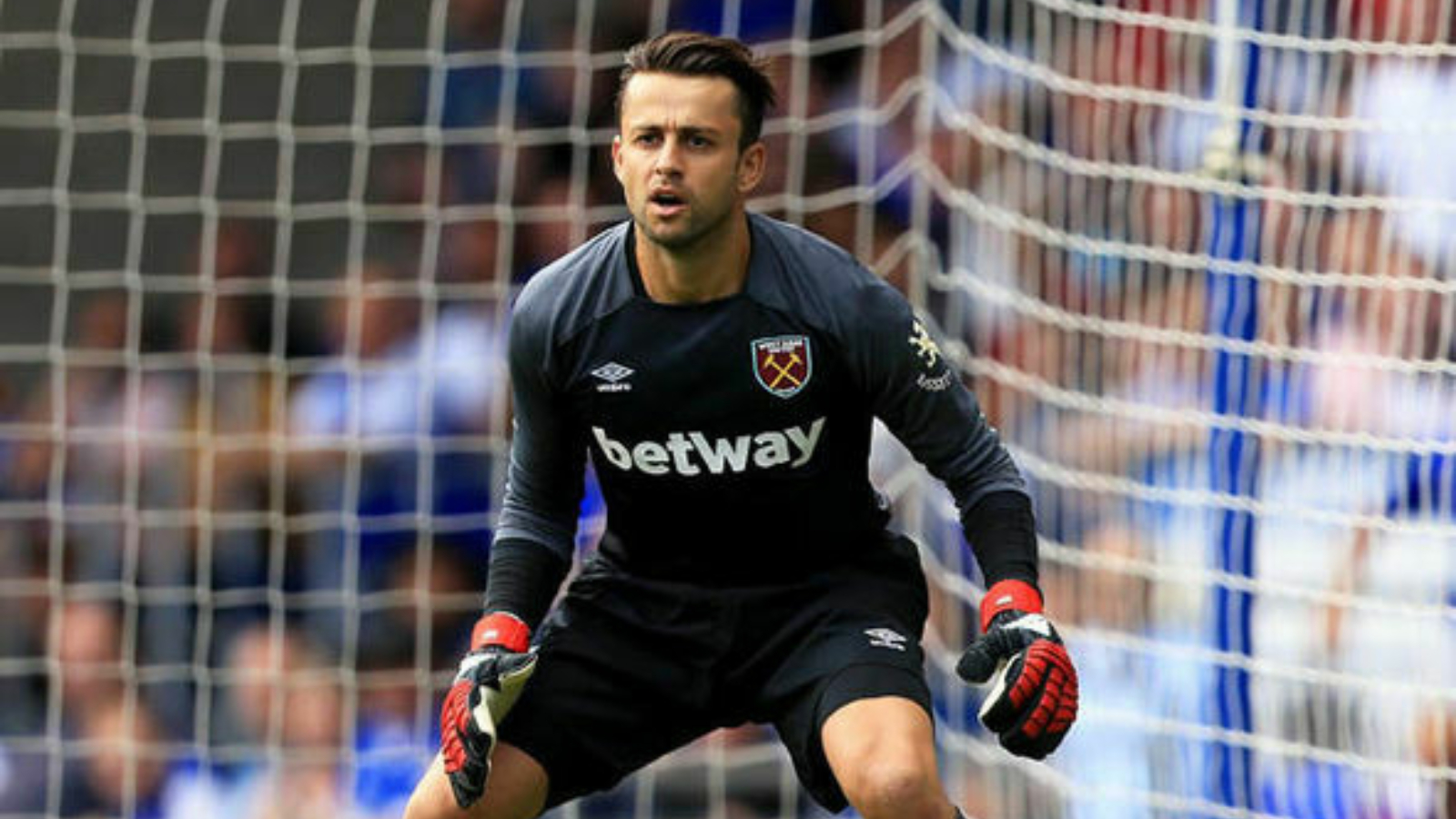 5. Lukasz Fabianski (£5.0m) – West Ham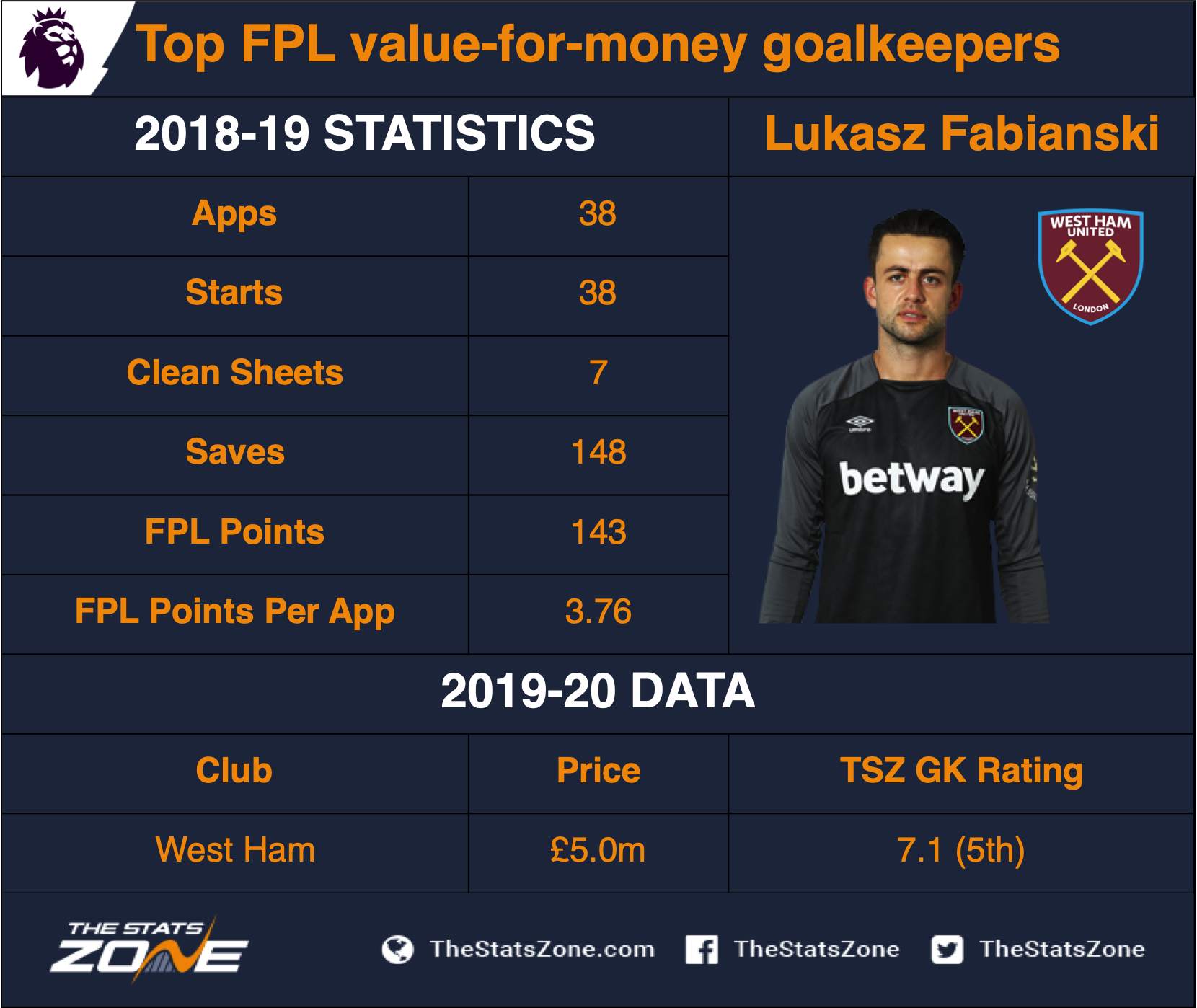 With 143 points last season, Lukasz Fabianski (£5.0m) represents the highest-scoring keeper from last term who costs £5.0m in 2019-20. Although recording just seven clean sheets in 2018-19, West Ham has a good chance of beating that total this time round given that Pellegrini's teams are resolute defensively. King of the saves, the West Ham No. 1 also recorded the most saves of any keeper in the Premier League last season, with 148 to his name.

4. Jordan Pickford (£5.5m) – Everton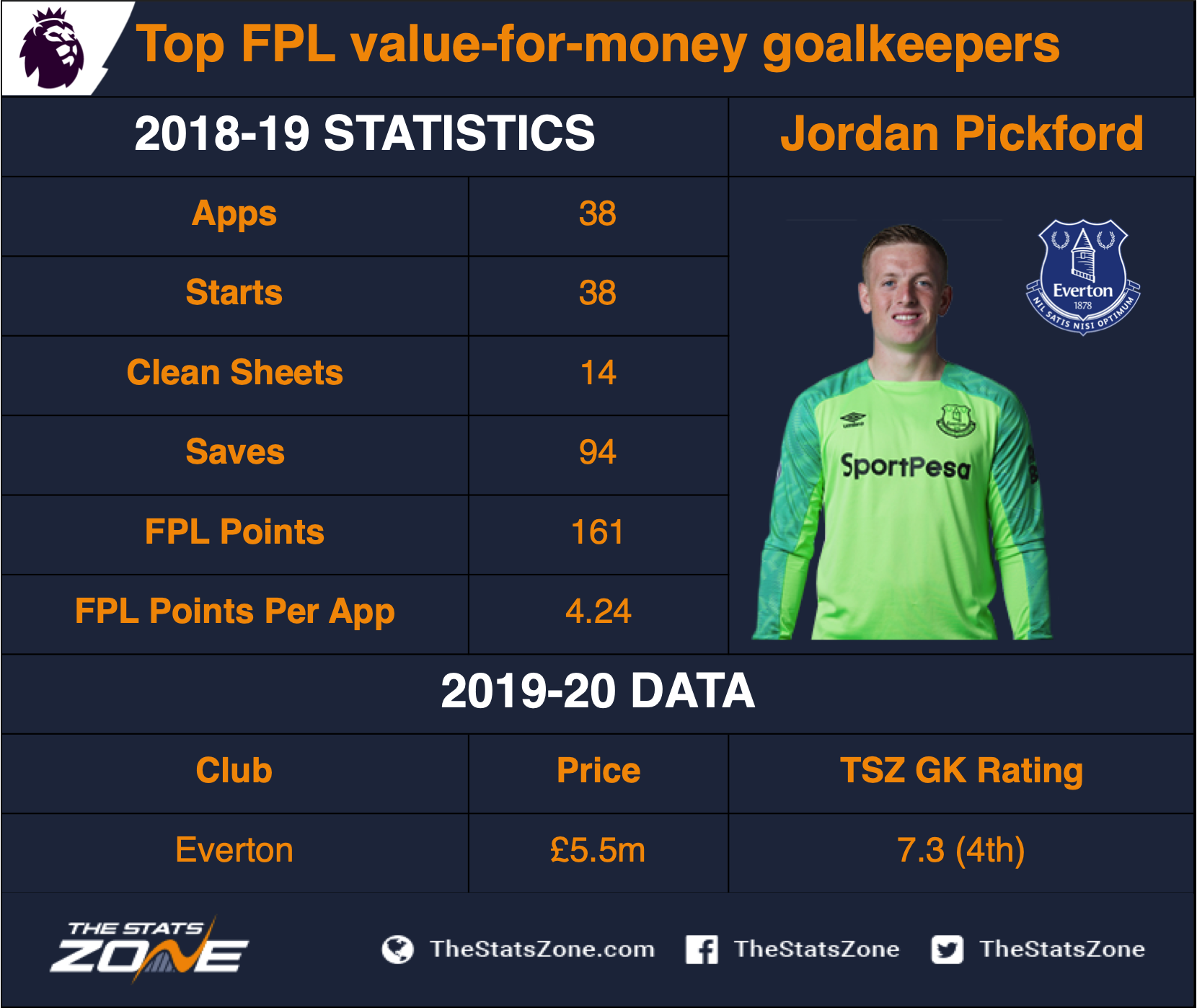 The top-scoring goalkeeper from 2018-19 in his price bracket, Everton's Jordan Pickford (£5.5m) is fourth on our list. His 14 clean sheets were fourth only to Alisson (£6.0m), Ederson (£6.0m) and Kepa (£5.5m) last season but what really makes Pickford stand out is Everton's run at the end of last year's campaign. Eight clean sheets in the final 11 fixtures saw him score 63 points over that time period. With Everton facing just two of last season's top six in their opening 13 fixtures, Marco Silva's men have a great opportunity to keep that defensive form going.

3. Alisson (£6.0m) – Liverpool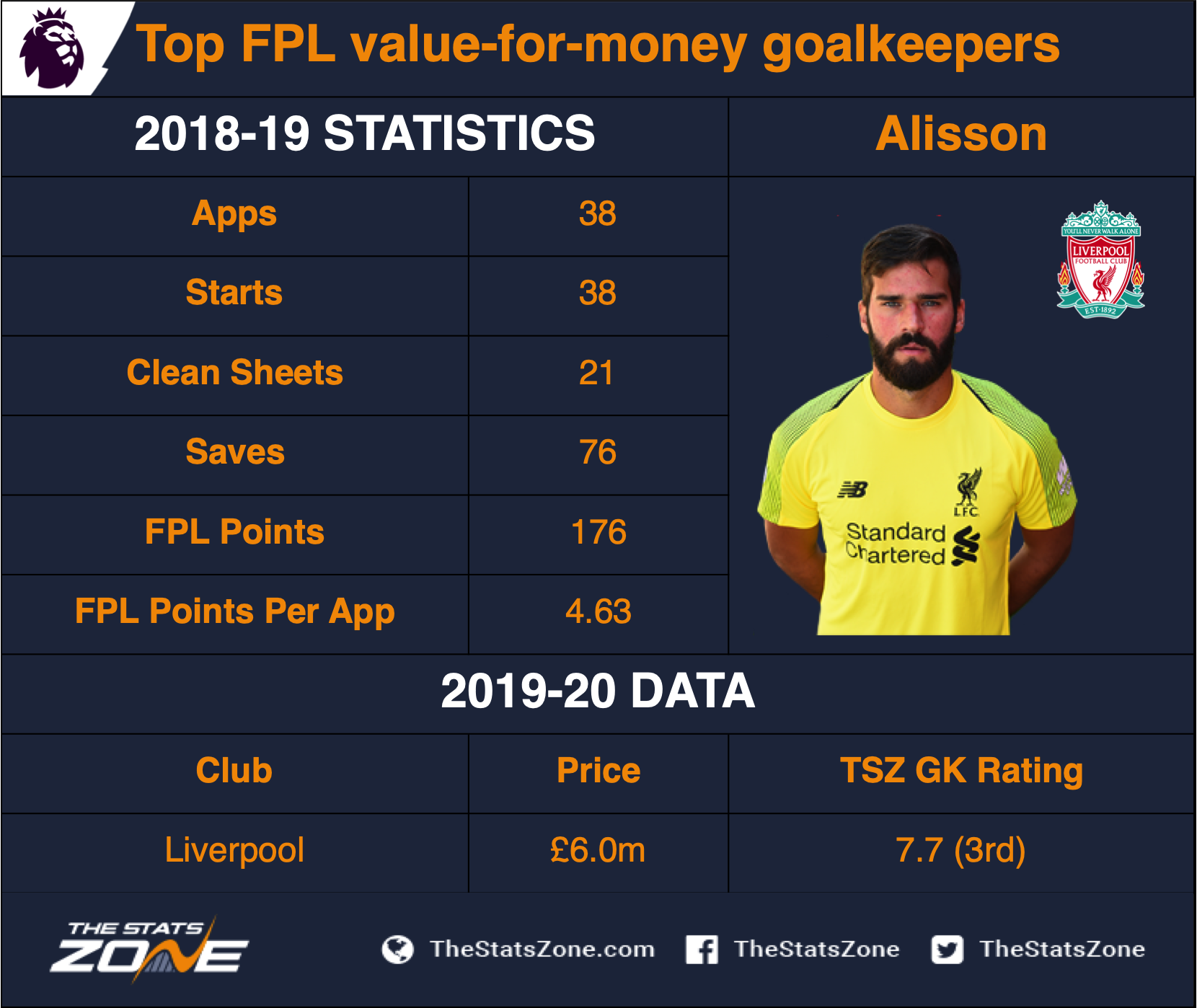 Despite being the joint most expensive goalkeeper in 2019-20, Alisson (£6.0m) still represents excellent value for money. Liverpool's 21 clean sheets – top in the league – fuelled his run to the top. At £6.0m, the Brazilian is also the highest scoring player from any position that costs this amount. He also has the added advantage of being cheaper than the majority of Liverpool's defensive options.

2. Hugo Lloris (£5.5m) – Spurs

In second spot is Spurs keeper Hugo Lloris (£5.5m). The French goalkeeper has been a model of consistency over the years at Spurs, recording scores of 145 (2018-19), 144 (2017-18), 143 (2016-17), 140 (2015-16), 121 (2014-15) and 141 (2013-14) in his six previous seasons. Furthermore, his 4.39 points per app were the most of any goalkeeper that doesn't cost £6.0m.

1. Angus Gunn (£4.5m) – Southampton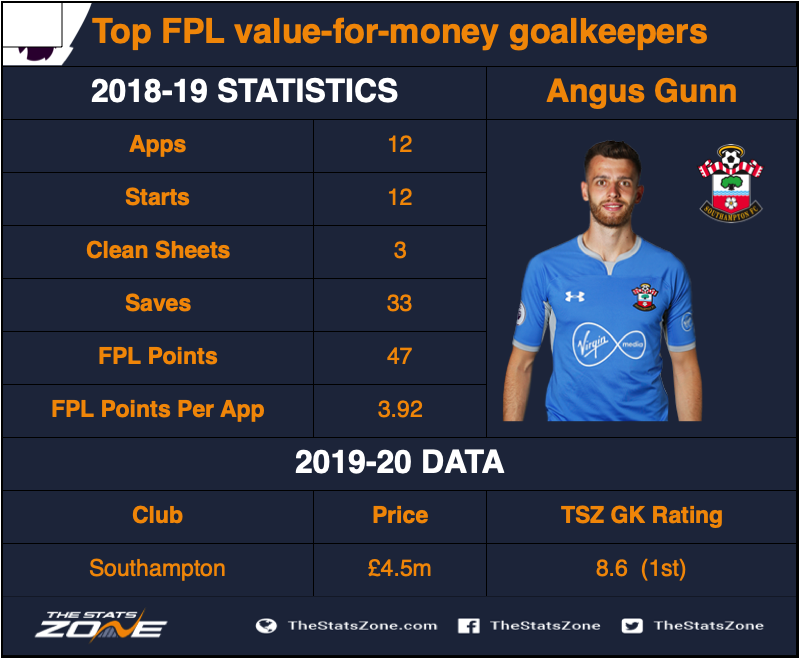 Number one in our value-for-money goalkeepers is the £4.5m priced Southampton keeper, Angus Gunn (£4.5m). After wrestling the number one jersey from Alex McCarthy (£4.5m) in GW27, Gunn started 11 of the final 12 games of the 2018-19 season and has looked like Hassenhüttl's first choice during pre-season. In Gunn's 12 matches, he recorded 47 points, which equates to 149 over a full season – enough to have placed him fourth in last season's goalkeeper standings.