October 01, 2021 3:57 PM

Trystan Pugh
FPL Gameweek 7 – Team TSZ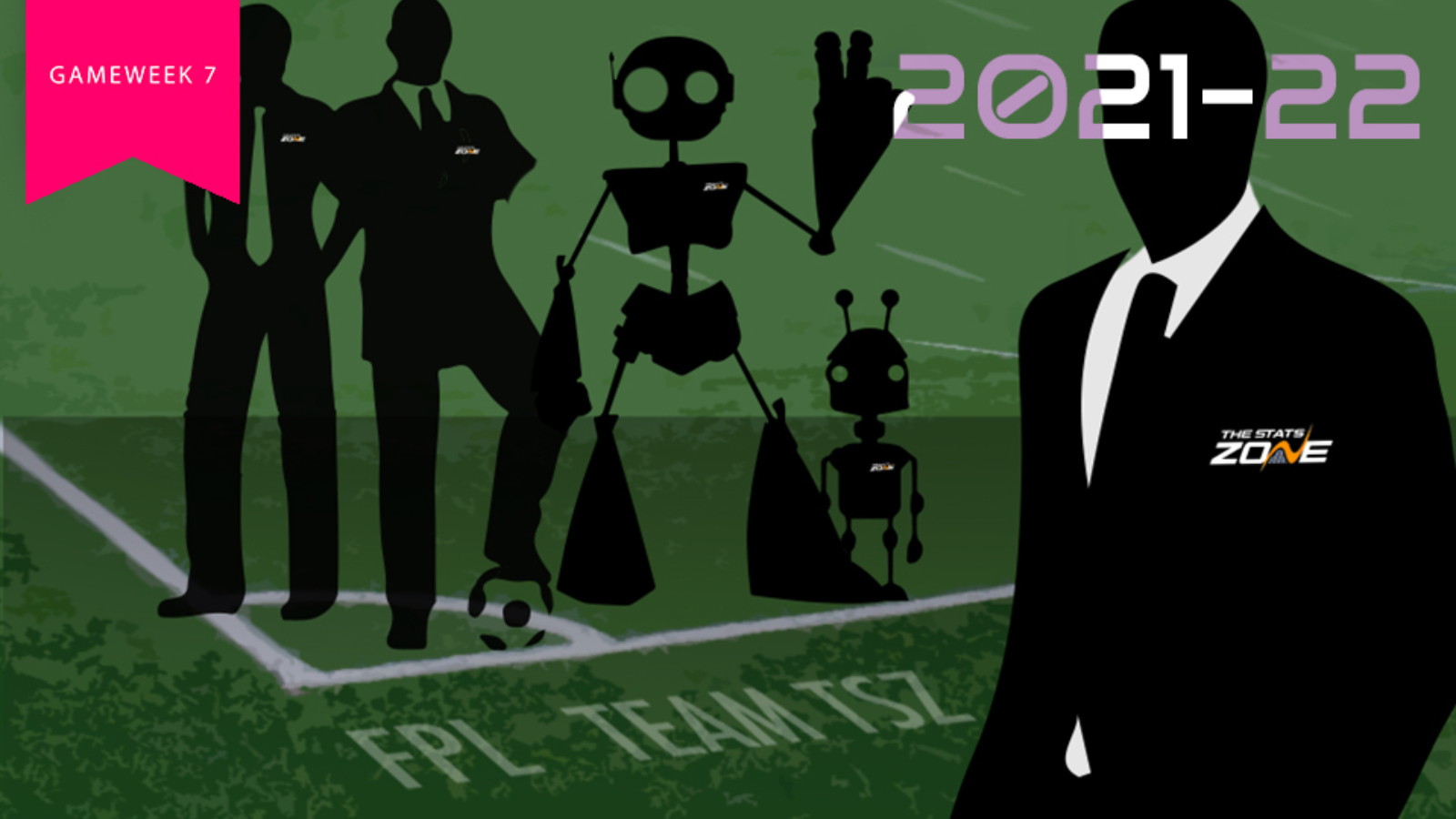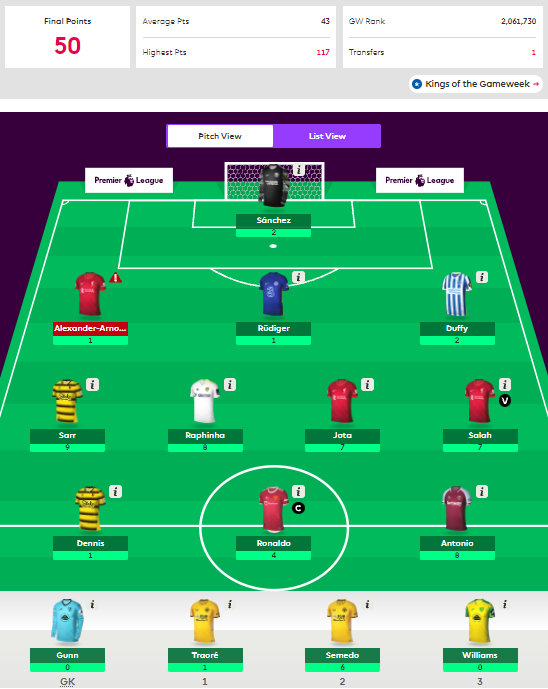 GW points: 50
GW average: 43
GW rank: 2.061,730
Overall rank: 630,836 (▲)
It was a fairly low-scoring gameweek all round for FPL managers but a third successive green arrow for Team TSZ sees the collaborative squad continue their steady climb up the ranks. It was all about the midfield, with all four starters - Raphinha, Jota, Salah and new signing Sarr - finding the net. The rest of the team, including captain Ronaldo, left much to be desired aside from the ever-dependable Antonio. Also, we didn't get hacked this week, so that's a plus.
GAMEWEEK 7 TEAM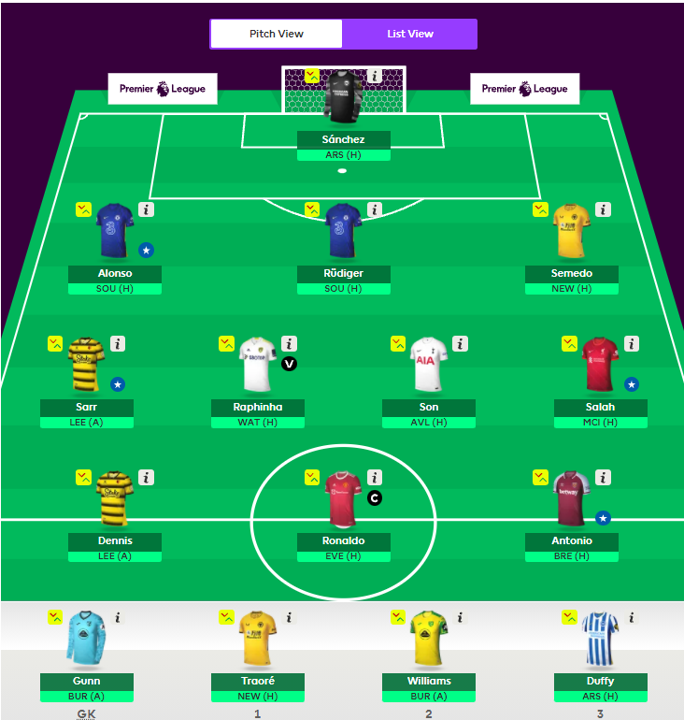 Formation: 3-4-3
Captain: Ronaldo
Vice-captain: Raphinha
Transfers made: 2 (Alexander-Arnold > Alonso / Jota > Son)
Point deductions: 0
Having already wildcarded back in Gameweek 4, Team TSZ does not have the luxury of deploying the fix-all chip in a week where it feels like 90% of the community are using it. The popular move towards Chelsea assets given their fixture swing meant that we had to act, but fortunately we had saved up two free transfers for such an occasion. There was some debate over whether to keep or sell the injured Trent, but our less-than-glamorous back-up options combined with the temptation to switch to FPL legend Marcos Alonso was too great to resist. We are now armed with two Chelsea defenders to match the army of wildcarders, although Thomas Tuchel has the potential to ruin us should he finally decide to start Ben Chilwell. Don't do it Thomas.
Our second transfer also saw another Liverpool asset get the boot. It was nice to see Jota amongst the goals in GW6 but he never truly delivered on his promise during his Team TSZ stint, and with Man City up next in addition to the return of Roberto Firmino, it was time for Jota to DioGO. Apologies - I'm no Adam (who will return to writing duties for GW8). In comes Son as something of an exciting differential should Spurs decide to be less rubbish, while Ronaldo keeps his spot, and with it the captaincy, for at least one more week until a probable switch to Lukaku.
For the rest of our FPL content, visit our Fantasy section!