September 24, 2021 2:38 PM

Adam Evans
FPL Gameweek 6 – Team TSZ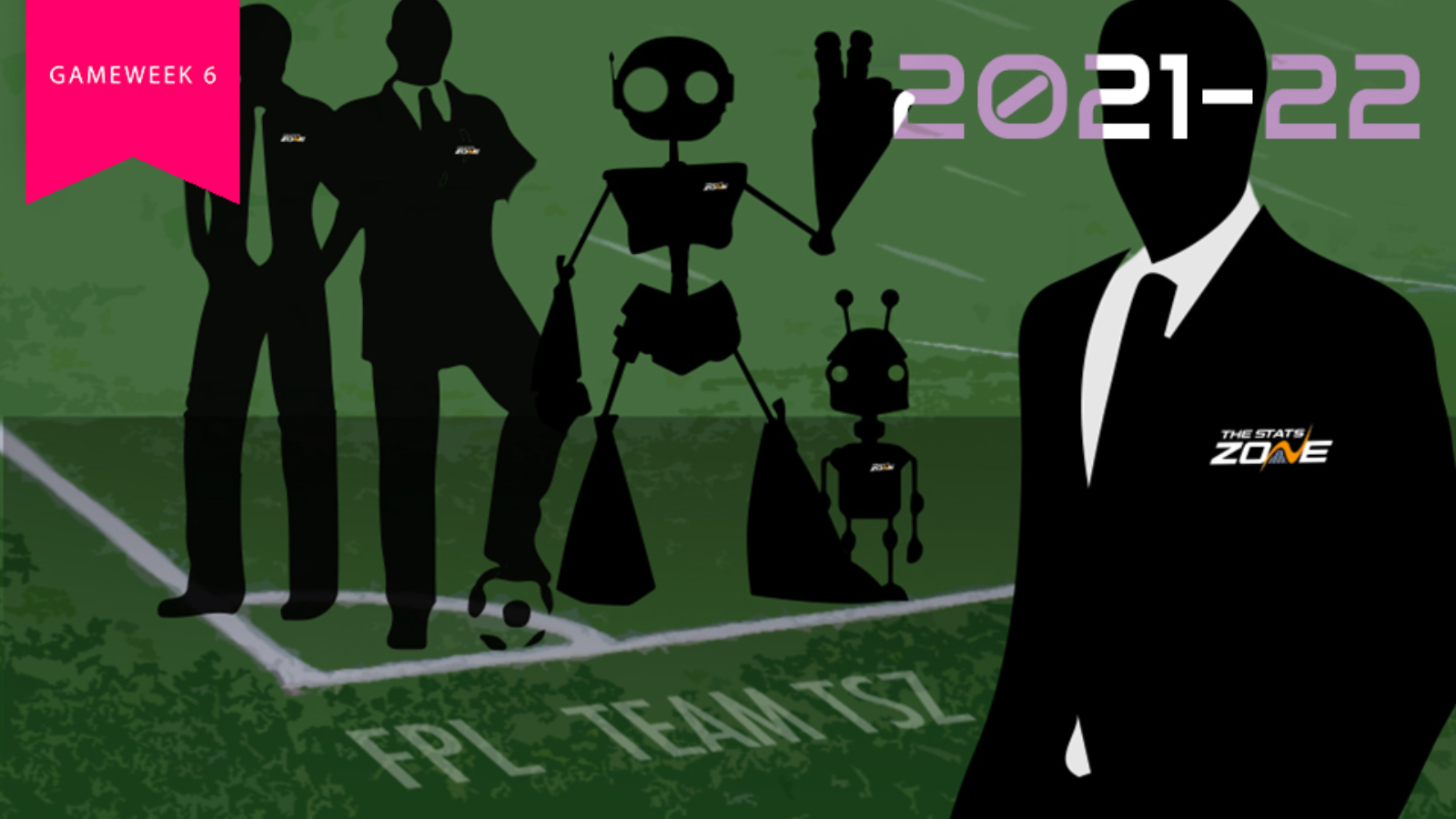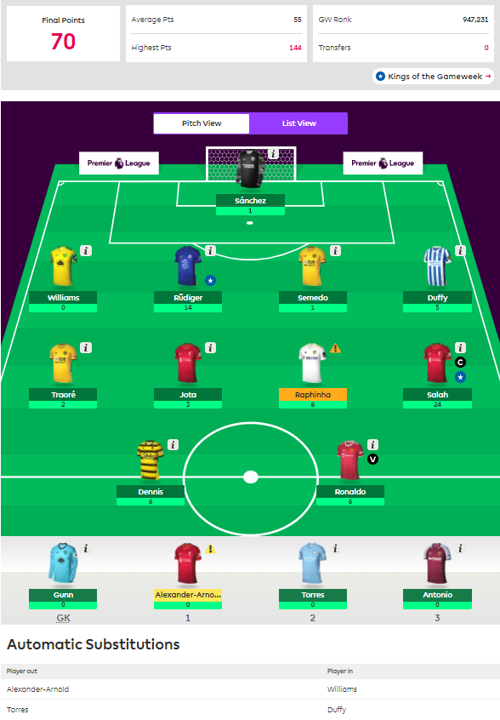 GW points: 70
GW average: 55
GW rank: 947,231
Overall rank: 695,750 (▲)
Team TSZ scored 70 points in Gameweek 5 for a second-successive green arrow as the fruits of their early wildcard continued to provide. Budget striker Emmanuel Dennis scored again to keep those of us hovering over Ivan Toney's transfer-out button sweating, especially after the Brentford striker proved his penalty prowess at Wolves. Chelsea played with their food with a last-minute goal from Antonio Rudiger adding insult to injury at Tottenham and that sealed a great week for the site team, for which I have no doubt Trystan will claim is largely down to Alex's absence. Let us see.
GAMEWEEK 6 TEAM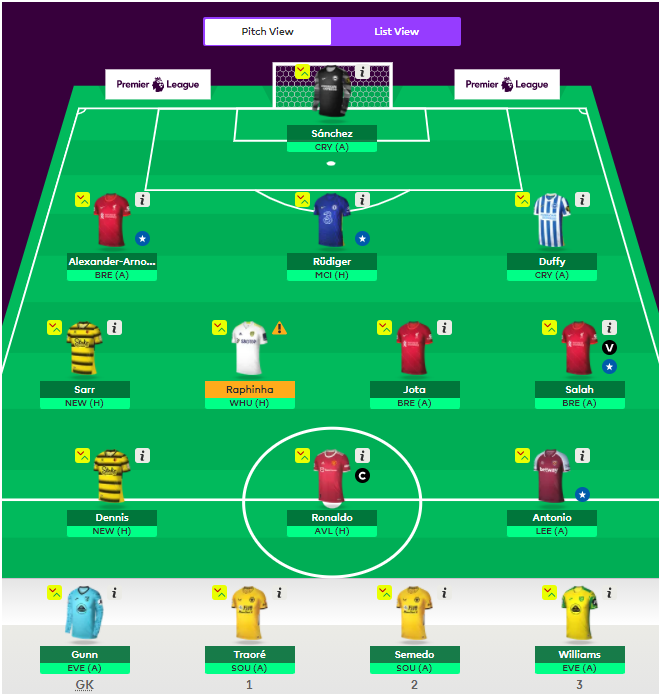 Formation: 3-4-3
Captain: Ronaldo
Vice-captain: Salah
Transfers made: 1 (Torres > Sarr)
Point deductions: 0
"Good haul this week 'cause Alex wasn't here" said Trystan, as soon as Alex answered the call. Until we see a week without Trystan present the jury is out on that particular stat. Trystan's predictability is what makes him such a sickeningly good FPL manager. Alex put up very little fight, with memories of his breakthrough 2019/20 season flashing across his glum expression. Both Trystan and Alex are total Raphinha 'stans' (an internet term I don't fully understand) so despite his orange flag the Brazilian's place in the team, even the starting XI, seems sacrosanct. I can't remember the last time Raphinha wasn't flagged on FPL despite starting every league game going. Perhaps he has been fine for ages and someone at HQ has simply forgotten. Maybe he just looks ill?
The main move this week was the need to transfer out Ferran Torres, who is now seemingly doomed to play approximately one out of every four Man City matches along with the rest of the squad. I sat smugly in the comfort of my Man City embargo and watched Trystan and Alex grimace as they attempted to second and third-guess Pep Guardiola's next moves. The amount of stress I have reduced from my FPL career since pretending that City no longer exist is palpable and I could not recommend it highly enough. They eventually transferred Torres out for Ismaila Sarr, both of them sick to their stomach with the knowledge that doing so means the Spaniard will probably be the main man up front this weekend to the tune of two goals and an assist. Then they will transfer him back and we will never hear from him again. It goes on and on.
Sarr is a great budget midfield option and the survivor of my head-to-head battle last week with Joe Willock in my personal team. Willock is out, with Sarr heading to St. James' Park to hopefully prove that the right decision. Eek.
Adama Traore is the first sub. He's used to that. Trystan and Alex seem less than enthused by their Wolves assets they were so desperate to bring in two weeks ago and it is quite amusing to watch. Wolves could well be this year's sleep-walk side heading for relegation. There was almost call for a second transfer but the guys are wary of Conor Gallagher at Crystal Palace, who appears to be playing, looking and sounding like Norwich's Todd Cantwell two years ago. Perhaps they could form a boyband called One Direction (Relegation).
Cristiano Ronaldo is the Saturday lunch time captain at Old Trafford due to a Courteeners gig being played there later that evening. That probably suits the veteran striker as he can pop a few goals in before heading home for bedtime at 6pm. You're not nineteen forever, after all.
For the rest of our FPL content, visit our Fantasy section!