FPL Gameweek 6 – Team TSZ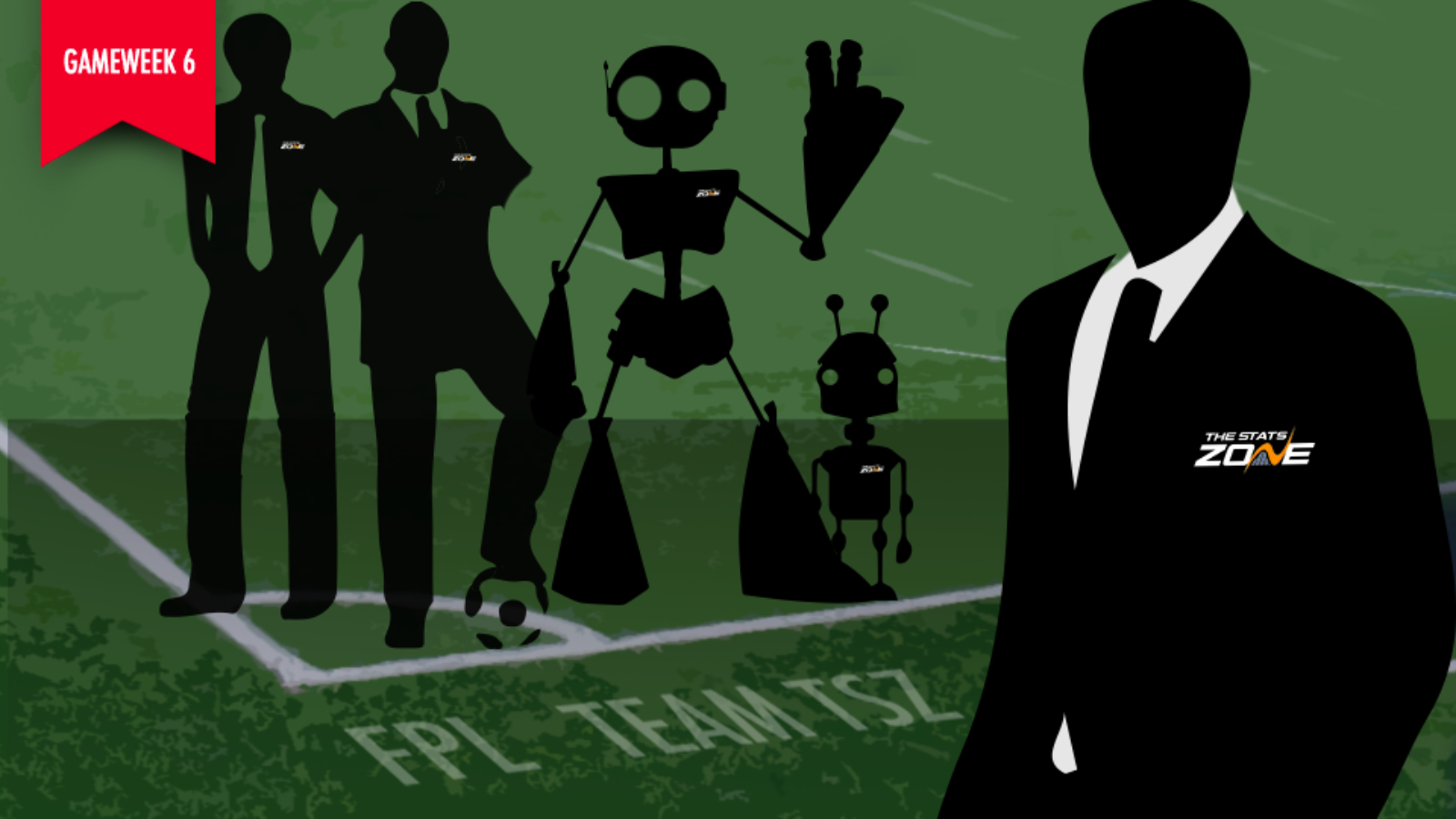 Once again this season, we've banded together to form our very own FPL site team, otherwise known as 'Team TSZ'. After finishing 1390 in the world in our debut campaign, how will we handle the pressure in the 'difficult second season'?
Decisions will be made collectively after polite discussion. 'Team TSZ' consists of:
Rob Esteva – Managing Director
Trystan Pugh – Sports Content Manager
Tim Blackwell – Chief Sports Data Scientist
HOW DID WE GET ON IN GAMEWEEK 5?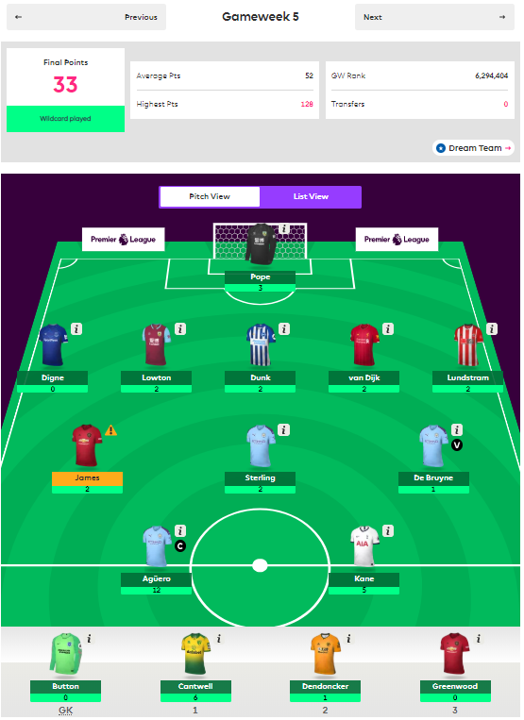 GW points: 33
GW average: 52
GW rank: 6,294,404 (lol)
Overall rank: 1,787,331 (▼)
Our Team TSZ debrief will have to be short and sweet this week i'm afraid dear readers, as what with all the extra midweek games we've simply been snowed under at TSZ Towers. It also took me at least half of my allocated writing time searching for Team TSZ in the mini-league - 159th if you're wondering. A truly woeful wildcard was utilised for Gameweek 5, but this team has plenty of potential if the guys would just bring in Pierre-Emerick Aubameyang, who faces a whole host of so-called 'smaller' teams in the coming weeks and whom scored ANOTHER brace last time out. Someone should be highlighting this player for the captaincy, right? Well that someone has been Tim. In blatant disregard for the other members of TSZ, Tim talked them into swapping Auba out for Kane last week, to damning consequences. Meanwhile, he (Hello_Dandy*) had the best week of any of us.
GAMEWEEK 6 TEAM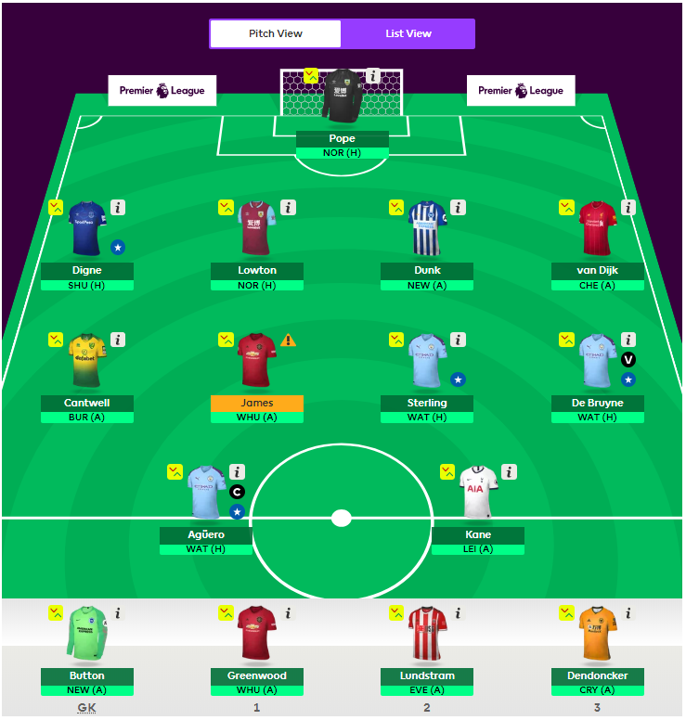 Formation: 4-4-2
Captain: Aguero
Vice-captain: De Bruyne
Transfers made: 0
Point deductions: 0
There really was only one piece of business to discuss this week, and that was to swap out Harry Kane for the in-form and firing Arsenal forward. However, because Team TSZ have clearly developed an inferiority complex following the success of last season, they decided not to do this and abruptly ended the call. I had so many things planned to do whilst they deliberated at length over whether or not to captain Auba or Aguero, all ruined by the swiftness of their decision-making. Before my bath had even reached halfway full, Rob, Trystan and Tim were captaining City's Argentine ace - no, not Nicolas Otamendi - and agreeing on a double Burnley defence of Pope and Lowton over Lundstram, despite playing the team that has failed to score just once and beat the champions last time out. Mason Greenwood was discussed as an interesting first-sub option following his midweek goal in Europe, and that's about it.
They roll the transfer, but bring in FPL darling Todd Cantwell off the bench for ex-FPL darling Lundstram.
Thanks for reading, and good luck in the gameweek!
For the rest of our FPL content, visit our Fantasy section!