FPL Gameweek 4 – Team TSZ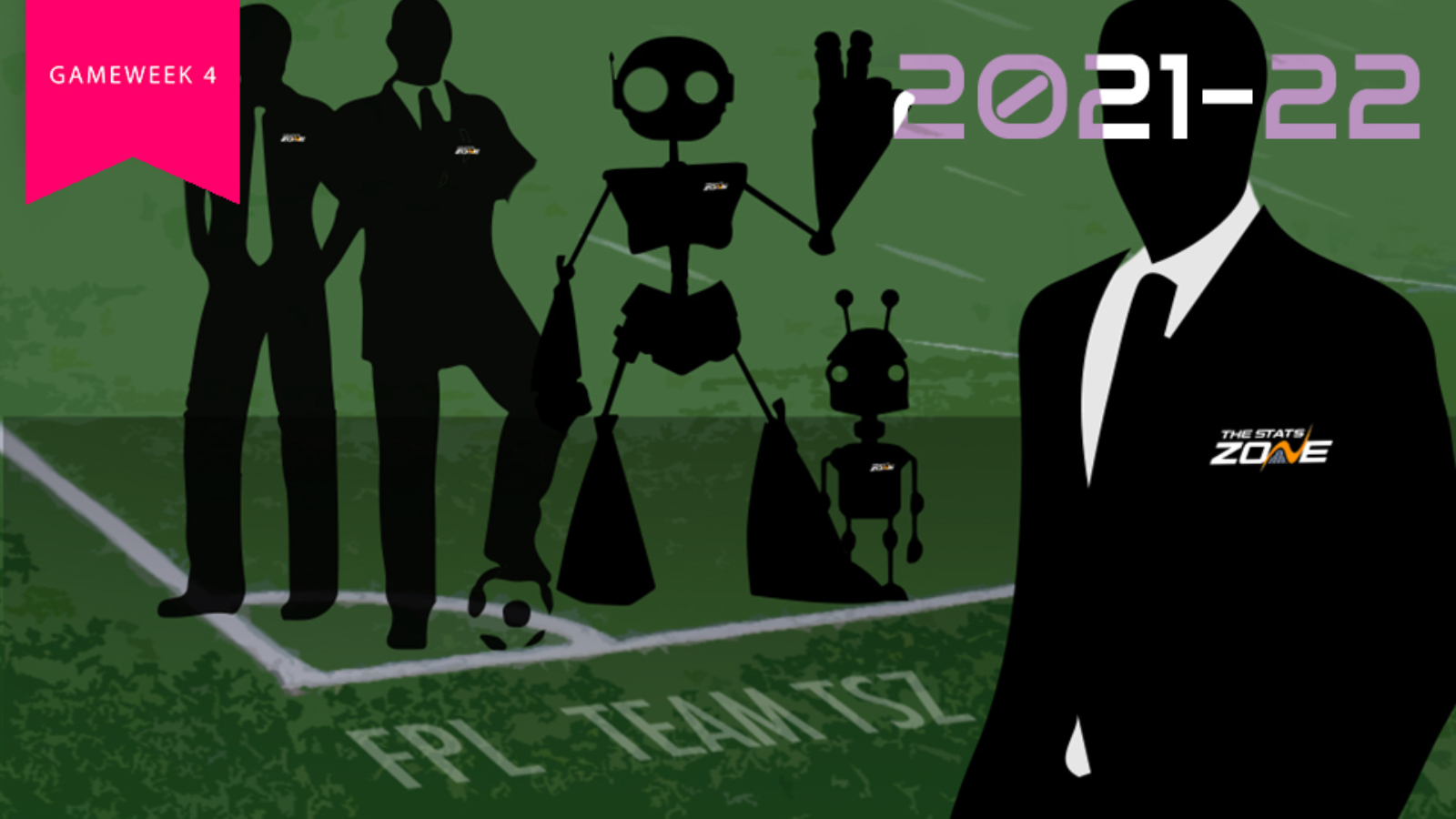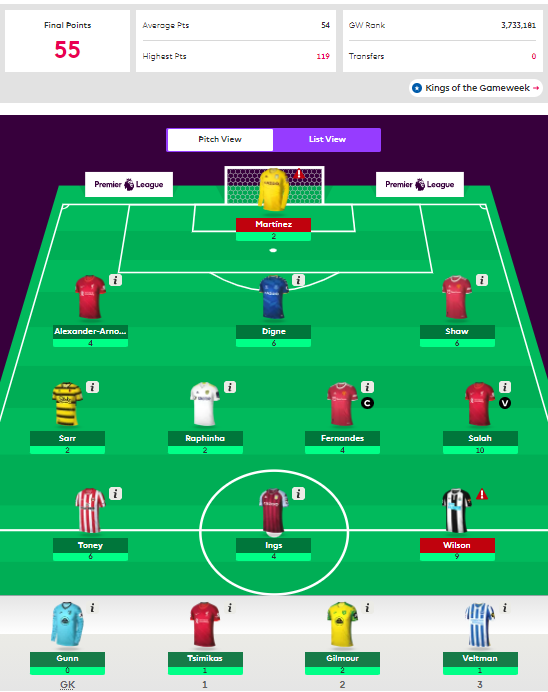 GW points: 55
GW average: 54
GW rank: 3,733,181
Overall rank: 1,649,921 (▼)
Whilst football has been away on holiday during the international break we have witnessed one of the most awe-inspiring fortnights in tennis from the next generation of tennis stars at the US Open in teenage finalists Emma Raducanu and Leylah Fernandez, as well as Carlos Alcaraz. The breaths of fresh air that Raducanu and Fernandez are bringing to the sport are simultaneously quite breath-taking in their youthful vibrancy and modest self-belief.
To counter that, Man United have re-signed 36-year-old 'big boy now' Cristiano Ronaldo. The returning "Portuguese with Trampolines For Knees™", as he is known by no-one, looks set to blow FPL wide open this weekend with early wildcarders shaking their fists at the sky as they authorise what is essentially an integral -12 to self-destruct their seasons. The main decision for most FPL managers this season now looks to be playing either of Bruno Fernandes or Cristiano Ronaldo, which was clearly consternated upon by the Portugal national team at Euro 2020.
Team TSZ scored just one point over the Gameweek 3 average score of 54 points but that round of fixtures seems so long ago it might not even have happened.
GAMEWEEK 4 TEAM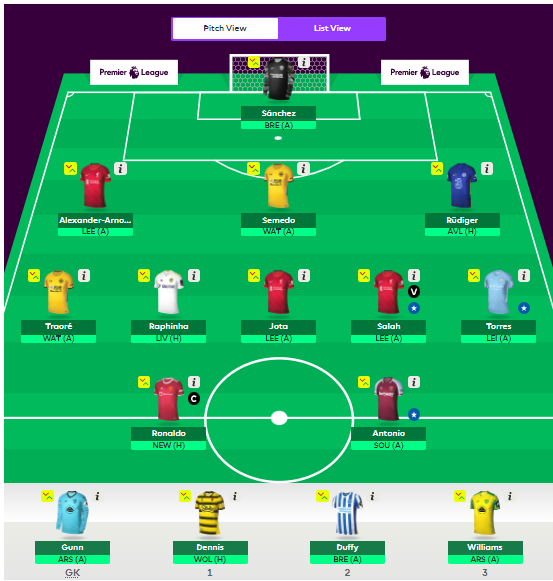 Formation: 3-5-2
Captain: Ronaldo
Vice-captain: Salah
Transfers made: Wildcard
Point deductions: N/A
It did happen, and in my absence on Tuesday Trystan and Alex met at the office to push the big red panic button called "Wildcard". What a beautiful sense of tranquillity they must have felt over the last few days! To be in a constant state of used but not spent wildcard is to be truly free, in my opinion.
The FPL site is probably struggling under the weight of transfers-in for Ronaldo this week and these two were no different in lamenting that CR7 is basically a must-have millstone. There were some 'absolute definite' players to keep or sign, and those were budget defenders Shane Duffy and Brandon Williams. Otherwise, it was sad eyes and blank faces.
"This is harder than I thought it would be" remarked Trystan, as he and Alex scowled at an earlier-than-usual disliked Team TSZ.
Players who came in and stayed, or sat for a while before leaving, include Nelson Semedo, Adama Traore, Jose Sa - then Robert Sanchez because three Wolves players seemed excessive despite their excellent fixture list - then ex-wolf Jota, Antonio Rudiger, Emmanuel Dennis and the superstar statue himself: Senhor Cristiano Ronaldo.
"This is probably easier than I thought it would be" remarked Trystan, in a quicker mood change than United fans' feelings towards Cristiano Ronaldo the night before he re-signed for the Red Devils.
If you're wondering where Alex's input is in all of this, so were we. Questionable WIFI at his home address meant much of the meeting was Trystan voicing his doubts and concerns about players whilst Alex desperately tried to catch up via typing. It looked like a poem:
if you want to go double wolves defence
we can
Sarr has good fixtures
stick with him
Trincao, Traore?
we can't drop Antonio
we'll get punished
go Traore, also, maybe Sanchez for Sa
missed the boat
upgrade in defence possibly?
him or Barnes...
Ashley!
oh right
get Dennis then
captain Ronaldo
done
At one point Alex resorted to charades. Five words, he mimed, before repeatedly thrusting his head towards the camera in a fierce nodding motion. It took five minutes before we gave up, annoyed, and he conceded that both 'Dunk' and 'Goal' are pretty similar motions if you mime a header instead of a kick. 'Lewis Dunk due a goal' was the answer to the game.
"Alright, I'm pulling the trigger!" Screamed Trystan, a little too loudly.
"Y..p du..b li..g fl..b" said Alex, buffering into oblivion.
I'll leave you with his last typed message before the Skype was cut.
OH BLOODY HELL
For the rest of our FPL content, visit our Fantasy section!