FPL Gameweek 34 – Team TSZ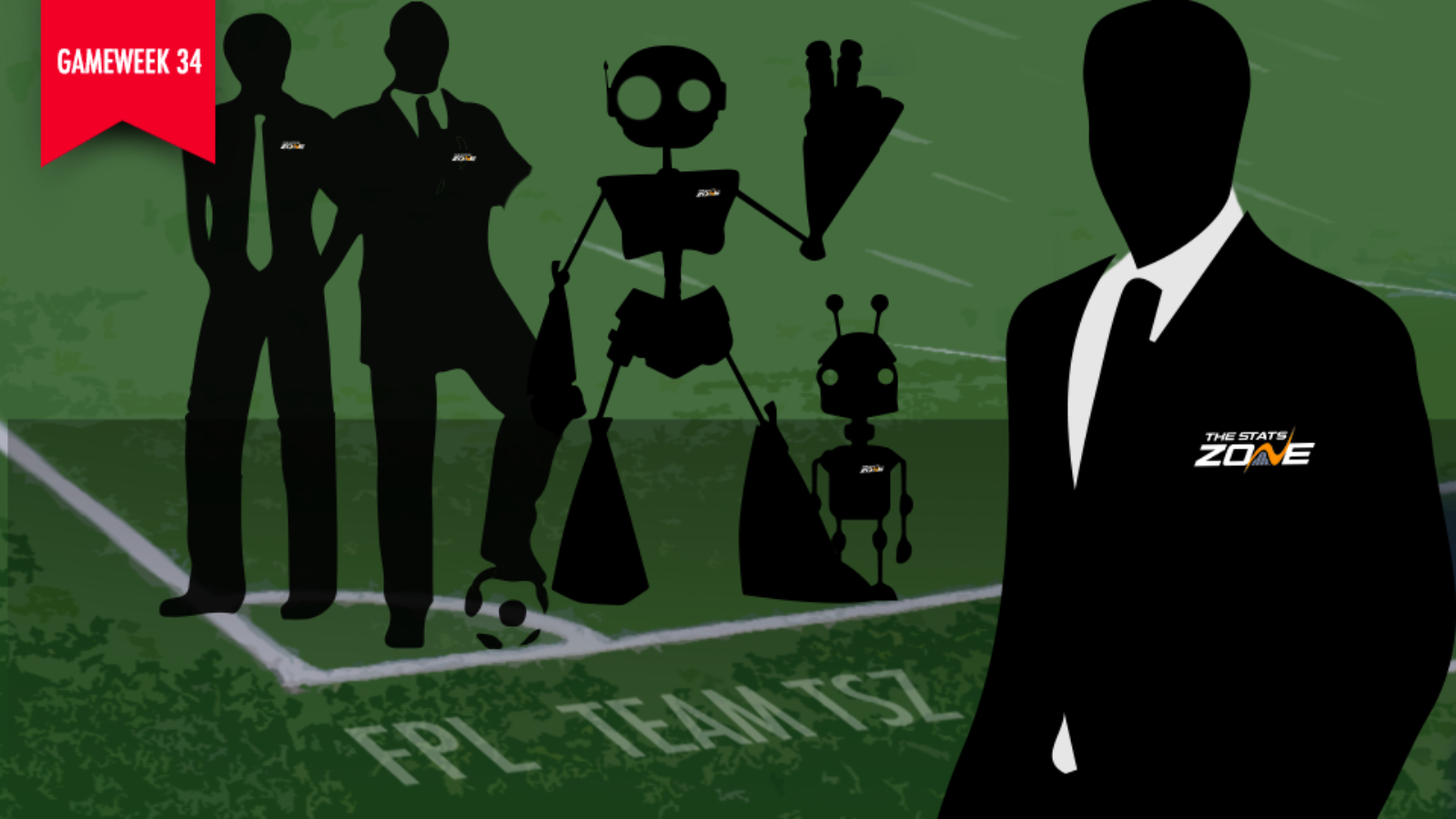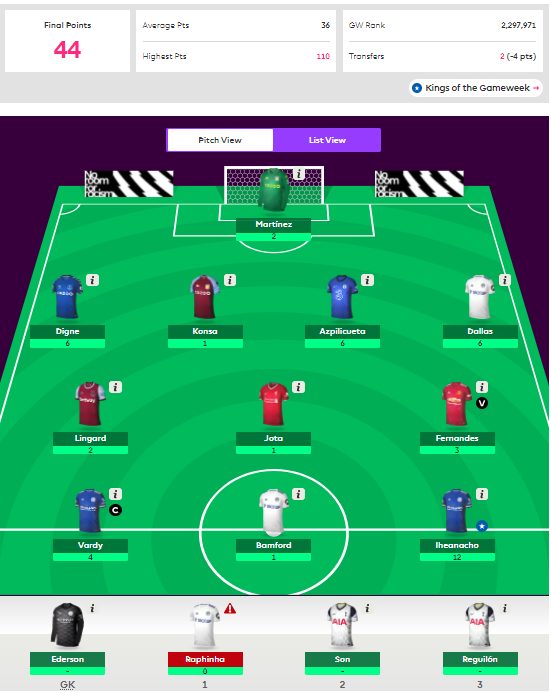 GW points: 44
GW average: 36
GW rank: 2,297,971
Overall rank: 168,302 (▼)
Trystan stopped short of calling Blank Gameweek 33 a complete disaster for Team TSZ but it wasn't far off, with the three clean sheets of Digne, Azpilicueta and Dallas saving them from an embarrassing decline. Still, a red arrow at this stage looks to have made reaching the top 100k something of a pipe dream but Alex and Trystan will keep trying no matter what, mainly because they are contractually obliged to. A misfiring captain choice saw the guys pick the wrong Leicester striker, and for a -4 at that, so will they stick or twist, hokey or cokey this week?
Elsewhere, Chris Wood scored a Premier League hat-trick for the first time and will now likely be the newly-transferred in captain of everybody chasing losses in mini-leagues this weekend.
GAMEWEEK 34 TEAM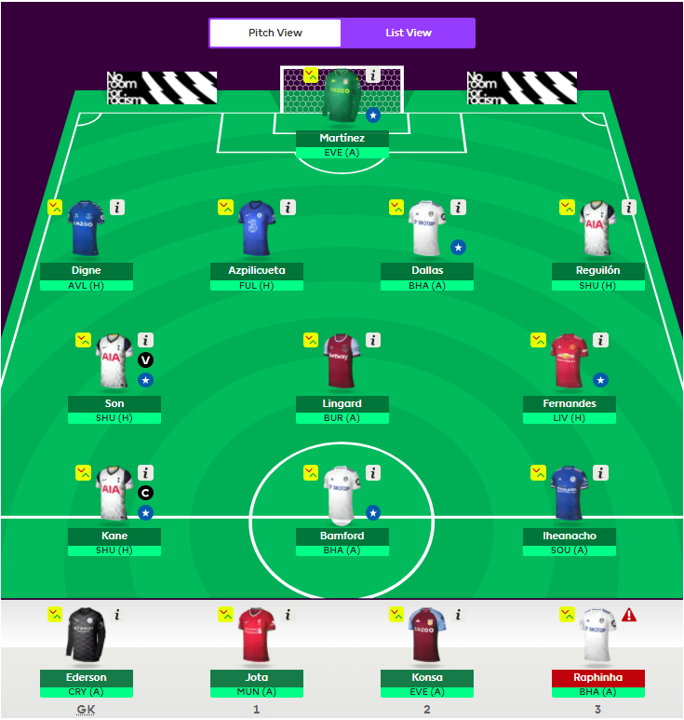 Formation: 4-3-3
Captain: Kane
Vice-captain: Son
Transfers made: 1 (Vardy > Kane)
Point deductions: 0
Trystan often starts the call with a piece of bad news. This week it was to say that Antonio Rudiger is injured, so there goes my personal plan out the window. I think starting the decision-making with some bad news is Trystan's way of loosening expectations but, if so, he really should work on his man management.
The issue as to whether swapping Jamie Vardy in for Harry Kane last week was a good call or not seemed to hang over us for the first five minutes. Neither Trystan nor Alex wanted to be the first to admit defeat but after discussing the form of players Team TSZ does not own, like Mo Salah and Chris Wood, the ghost of Harry Kane logged into Skype and drummed his fingers on the desk. There was a pregnant pause before Trystan relented.
"It's difficult to imagine Kane not scoring at Sheffield Utd" he said. At once the tension was lifted. "He's got to score against Sheffield Utd" said Alex, nodding so hard his face was a blur. Last week's captain Jamie Vardy was selected for immediate departure in an incredible, pride-felling U-turn or the 'hokey-cokey' as Trystan called it, showing his age. Alex and I had never heard of that app.
Two transfers ahead of this season's worst-kept secret Double Gameweek 35 would be an entirely lucrative option to have but the guys felt strongly that Kane could have a field day this weekend and already owning Kelechi Iheanacho meant they were covered for another 9-0 between Leicester and Southampton. This decision is 'season over' territory, though, if it goes wrong for a second week running. Something that Alex made sure to say at least three times so as to avoid being blamed for it in next week's article.
The never-ending fear of the Pep roulette means Ederson vs Crystal Palace is a doubt for a clean sheet, but then again so is Emiliano Martinez against Everton. In the basis that the Villa stopper has a higher threshold for likely bonus points and save points, the Argentine got the nod. This week's Wrong Goalkeeper sponsored by The Stats Zone is: Emiliano Martinez.
Kane is safely reinstalled back into the side and immediately captained, just like Jamie Vardy before him. Team TSZ chasing points at the business end of a season? Sounds familiar.
Thanks for reading, and good luck in the gameweek!
For the rest of our FPL content, visit our Fantasy section!