FPL Gameweek 3 – Team TSZ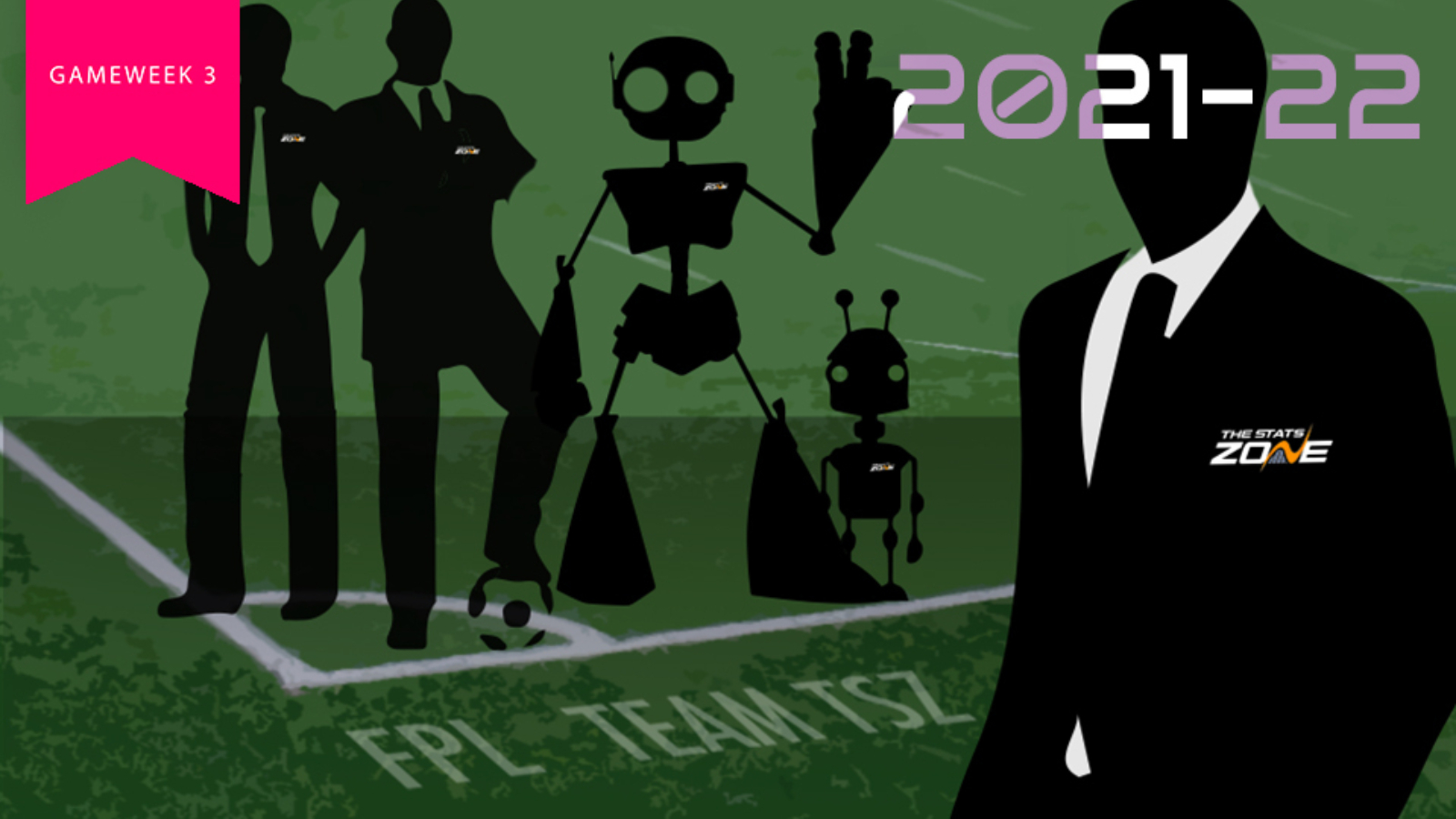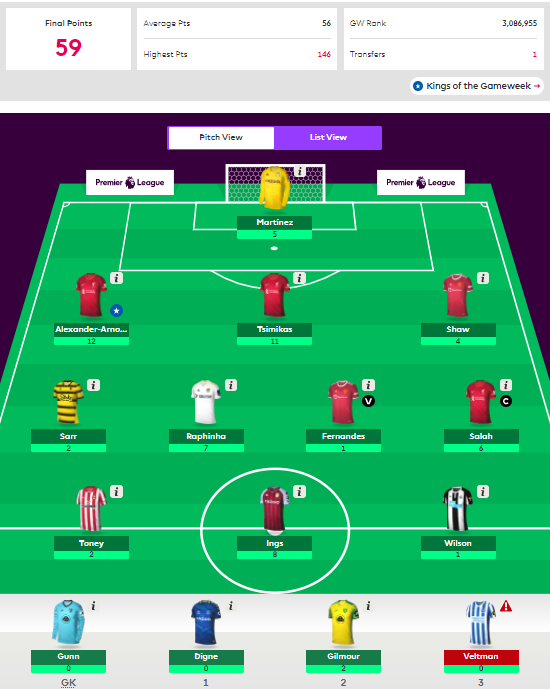 GW points: 88
GW average: 69
GW rank: 1,384,117
Overall rank: 1,384,114 (▼)
It's going from bad to worse at the moment, with our decision to go without any West Ham players looking a like a big mistake right now. Our double Liverpool defence did us proud in Gameweek 2 at least, but given that approximately 99.7% of FPL managers also had Trent and Tsimikas in their ranks, it was of no real benefit to our rank. Goals from Raphinha and Ings were welcome and we were looking okay prior to Monday evening's West Ham vs Leicester clash. Then the pain began. The way that Antonio tossed aside his own cardboard cutout after his little Patrick Swayze moment is exactly how we feel about our motley crew at this stage, but it's early days. We can recover. We must.
GAMEWEEK 3 TEAM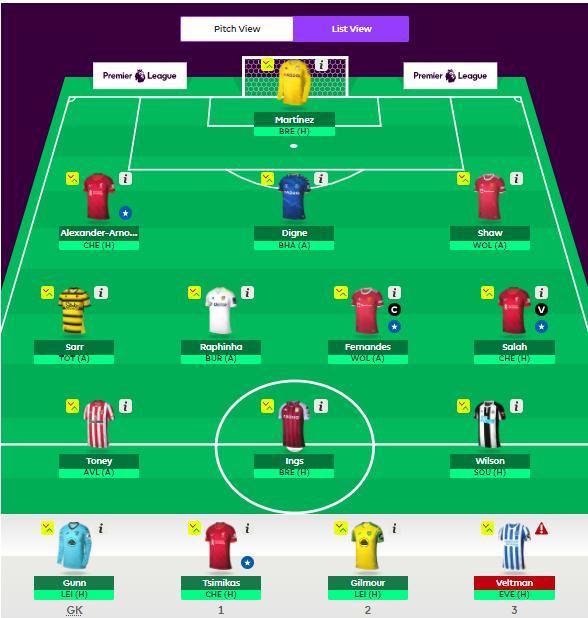 Formation: 3-4-3
Captain: Fernandes
Vice-captain: Salah
Transfers made: 0
Point deductions: 0
We spent most of this week's Skype call talking about Cristiano Ronaldo and the impact his impending arrival will have on FPL, before remembering that we had immediate decisions to make on Team TSZ. Our decision was to make no decision and roll the transfer. With the international break coming up, we could do with the extra flexibility as there are bound to be some big decisions to make on the horizon. We even, whisper it quietly, threw 'Wildcard' in there but that's a matter for another day. For now, we just hope the deadly West Ham duo don't punish us again.
For the rest of our FPL content, visit our Fantasy section!