FPL Gameweek 23 – Team TSZ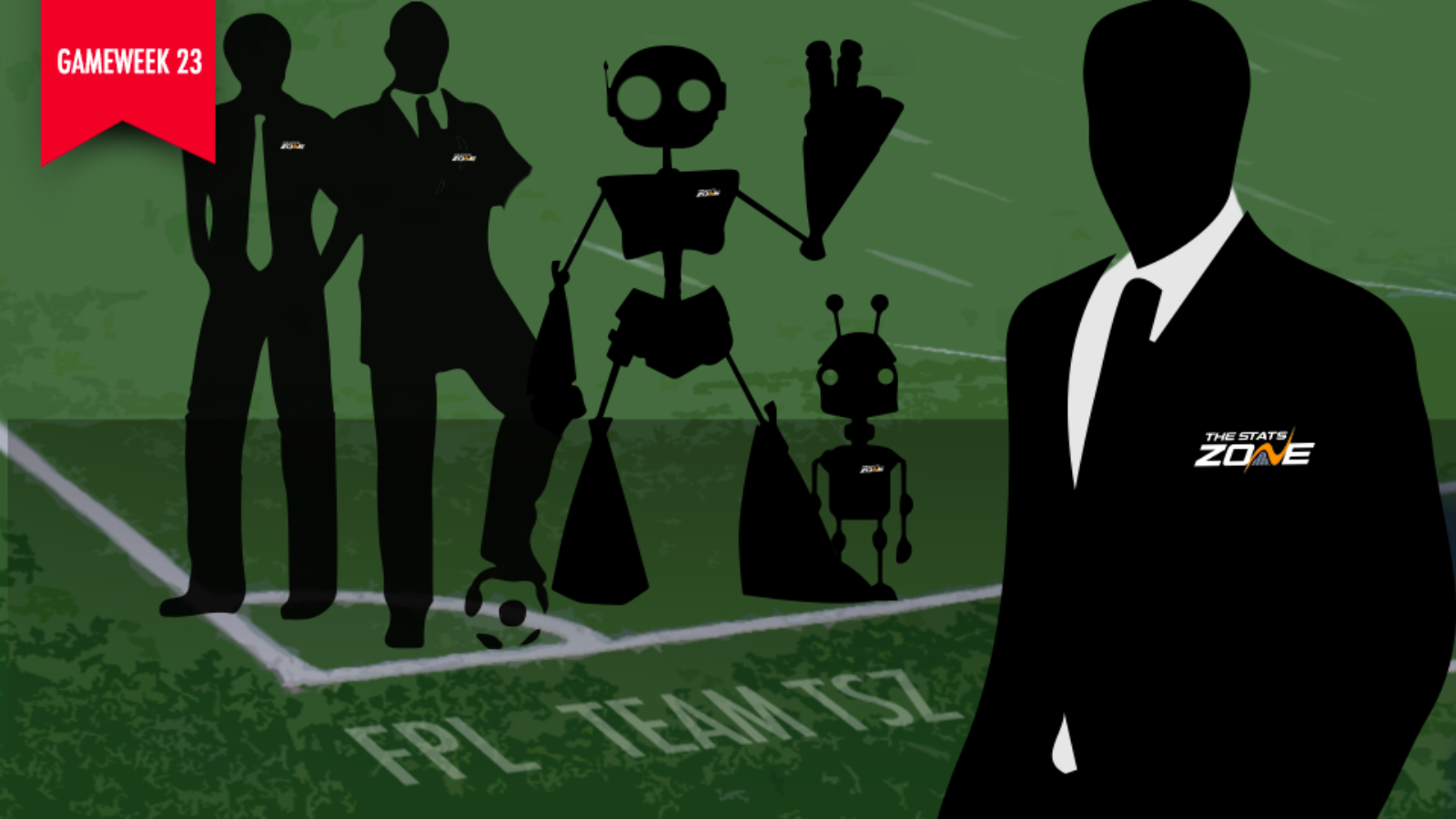 Once again this season, we've banded together to form our very own FPL site team, otherwise known as 'Team TSZ'. After finishing 1390 in the world in our debut campaign, how will we handle the pressure in the 'difficult second season'?
Decisions will be made collectively after polite discussion. 'Team TSZ' consists of:
Rob Esteva – Managing Director
Trystan Pugh – Sports Content Manager
Tim Blackwell – Chief Sports Data Scientist
HOW DID WE GET ON IN GAMEWEEK 22?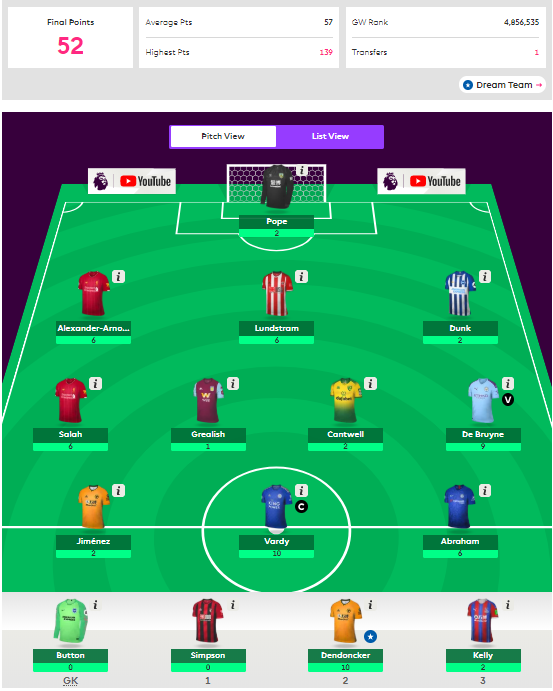 GW points: 52
GW average: 57
GW rank: 4,856,535
Overall rank: 338,383 (▼)
An excellent week of FPL action was had in gameweek 22, with five clean sheets out of six defending players racking up the points before a superb hat-trick away from home for Sergio Aguero really paid off the decision to risk wild-carding a perfectly functional team. 75 points could have been more if Leandro Dendoncker had come off the b-
Ah.
I apologise readers. It seems in my haste to report to you some good news for a change, I have accidentally described my own FPL team's performance.
Team TSZ scored a below-average 52 points, worse off than 4,856,534 players worldwide. Kevin De Bruyne scored nine points in a highlight for Tim, Trystan and new recruit Alex. Elsewhere, the decision to bring in Raul Jimenez for red-flagged Harry Kane, over other candidates Marcus Rashford and Roberto Firmino, also proved successful. Successful, if they had been trying to pick the one player who would not score. Well done guys!

GAMEWEEK 23 TEAM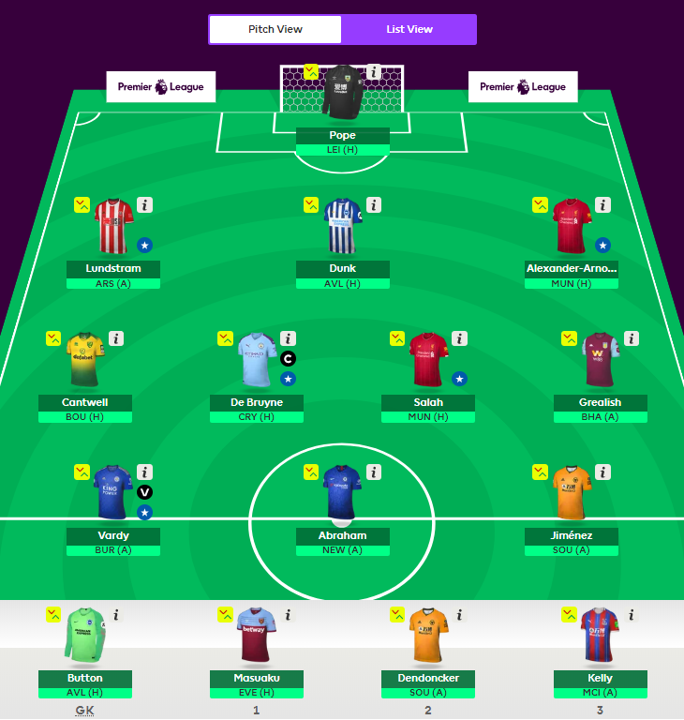 Formation: 3-4-3
Captain: De Bruyne
Vice-captain: Vardy
Transfers made: 1 (Simpson > Masuaku)
Point deductions: 0
Despite Tim and Alex's assertions on The FPL Zone podcast (above this article or on Spotify, Apple Podcasts etc.) that they would not be interested in any West Ham assets for the incoming Double Gameweek 24, Arthur Masuaku finds himself on the Team TSZ bench. A David Moyes favourite in the Scot's first spell in charge of the Hammers, Masuaku is a defender who will face both Liverpool and Leicester in GW24. Liverpool and Leicester are both, you might have noticed, quite good at scoring goals. Although it must be said that owning a Bournemouth defender of any price at this stage of the season looks a poor choice.
The team have made this transfer early with the intentions of bringing in Sadio Mane and Jordan Ayew in next week, to complete the desired trio of Trent Alexander-Arnold, Mo Salah and Mane for two midweek away fixtures against West Ham and Wolves. My protestations that this looked like a job for away-day specialist Roberto Firmino once again fell on deaf ears but I shall be bringing him into my team to make sure I fall on my sword with the correct amount of hubris. Tim, Trystan and Alex debated the choice of the benefits of Mane versus Andrew Robertson for some time, so much so that I had to leave because I have a life outside of FPL. Shocking, I know. This is why I am bottom of our staff league but 70% less stressed at weekends.
Thanks for reading, and good luck in the gameweek!
For the rest of our FPL content, visit our Fantasy section!