FPL Gameweek 16 – Team TSZ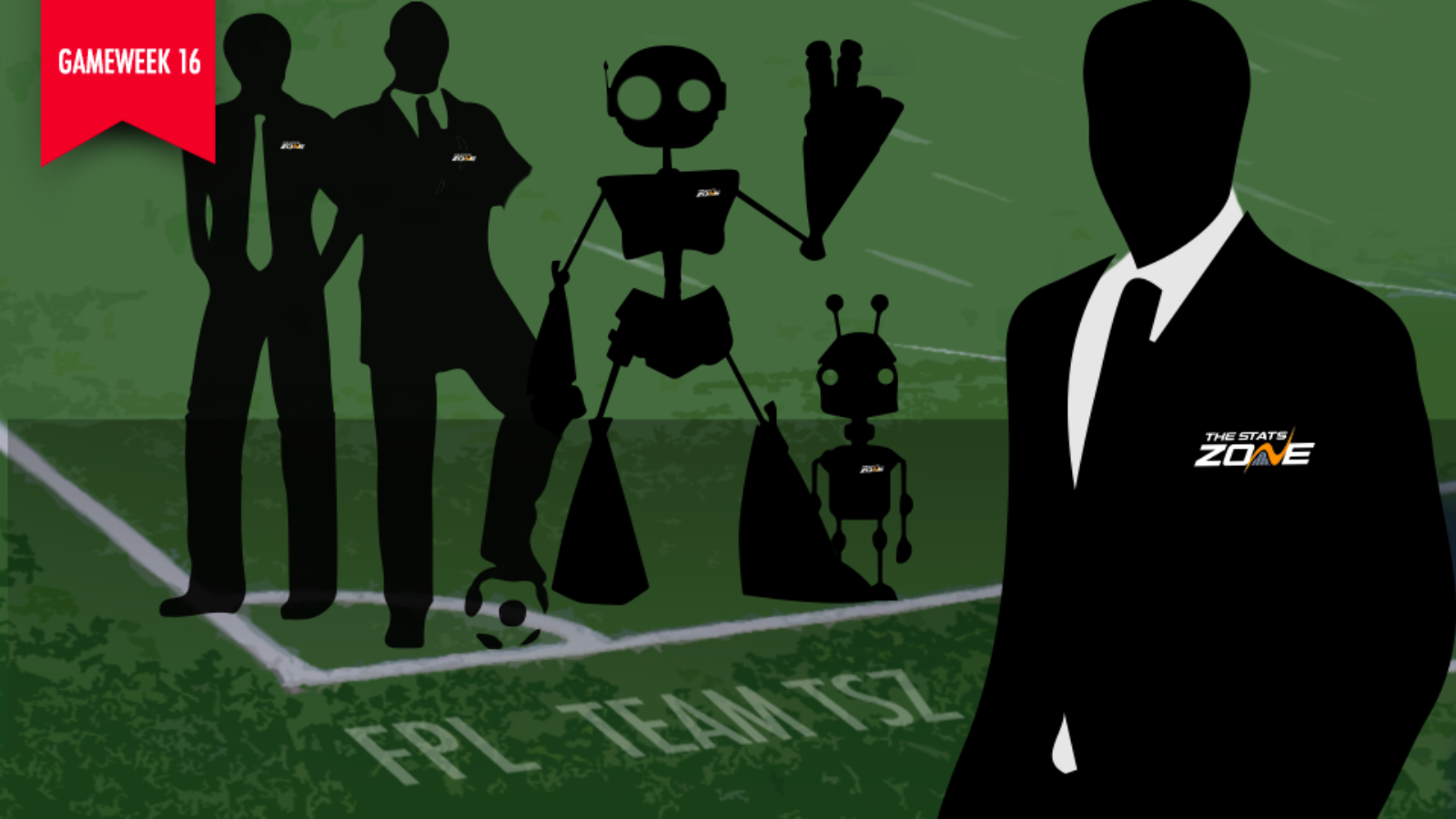 Once again this season, we've banded together to form our very own FPL site team, otherwise known as 'Team TSZ'. After finishing 1390 in the world in our debut campaign, how will we handle the pressure in the 'difficult second season'?
Decisions will be made collectively after polite discussion. 'Team TSZ' consists of:
Rob Esteva – Managing Director
Trystan Pugh – Sports Content Manager
Tim Blackwell – Chief Sports Data Scientist
HOW DID WE GET ON IN GAMEWEEK 15?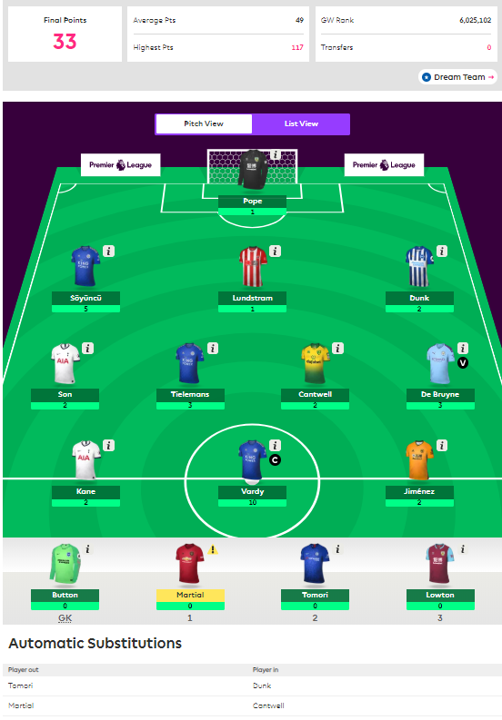 GW points: 33
GW average: 49
GW rank: 6,025,102
Overall rank: 492,260 (▼)
Dear oh dear oh dear... Team TSZ has suffered one of its worst gameweeks in its 18-month history - to my knowledge at least. As I write this I am trying to stay positive for Rob, Trystan and Tim whilst simultaneously trying not to be too smug as even my FPL team of maverick transfer chaos sidles up to the site team. This was an utter shocker. The one upside I can see is that they at least captained the right player, Sir Jamie of Vardy, to double a joint team-high five points. It seems the Leicester frontman is incapable of under-performing. Unfortunately for Team TSZ, the rest of the team is adept at it.
In a high-scoring week for those of us with sanity on our side, and therefore at least one Liverpool asset in our teams, Gameweek 15 was fruitful if you knew where to pick. You may or may not have seen, dear readers, that I picked Divock Origi as my pick in our Differentials League and rightly re-established my lead and status as "The Best etc." (there was no podcast midweek but we'll be back in your ears for GW17).
A GW rank of 6,025,102 is a performance similar to that of dead teams, half their players now either at Inter Milan or dispersed across the EFL. It is a miserable place down there in the doldrums of FPL. A city of lost logins and apathetic second teams. Legend has it that some of the puns are so bad down there that their managers were immediately banned for life.
GAMEWEEK 16 TEAM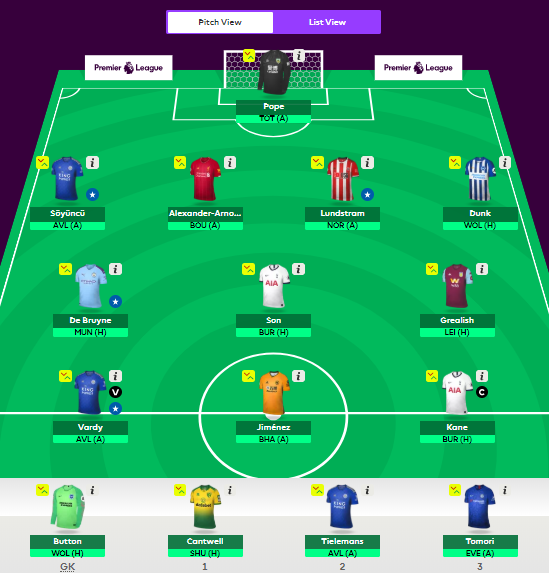 Formation: 4-3-3
Captain: Kane
Vice-captain: Vardy
Transfers made: 2 (Lowton > Alexander-Arnold / Martial > Grealish)
Point deductions: 0
The only bright side from the abysmal display that was Team TSZ's GW15 is that they have had to act. Today's brief call became quite the focus meeting, essentially crisis talks. Rob is concerned that the once "three heads better than one" attitude, in reference to their three different play-styles, was becoming "three heads means nothing is ever decided until two of three members get bored enough to do whatever person one says." This seemed to fire up the team and, with that, Trystan felt comfortable enough to ask for a Liverpool asset. Normally, a silence would ensue, but the new and improved, refocused team were quick to reach an agreement.
The question was - which of their myriad of rubbish FPL assets should be removed first?
The answer saw Anthony Martial make way, and hopefully for the last time this season as I have asked for a blanket ban against TSZ ever bringing him back in. There are only so many times I can write about this.
The all new decision-based Team TSZ, shocked at how much time they seemed to have accrued by not spending 40 minutes discussing whether to bench Lewis Dunk or Todd Cantwell and then eventually just benching both, were pressing the confirm button after just over 10 minutes. I was genuinely surprised - and that's quite sad, in many ways.
With business concluded, Rob, Trystan and Tim did manage to get one point of difference in. Rob and Tim chose the currently blunted Harry Kane to captain this new dawn, while Trystan wanted to stay at the party.
Thanks for reading, and good luck in the gameweek!
For the rest of our FPL content, visit our Fantasy section!