FPL Gameweek 11 – Team TSZ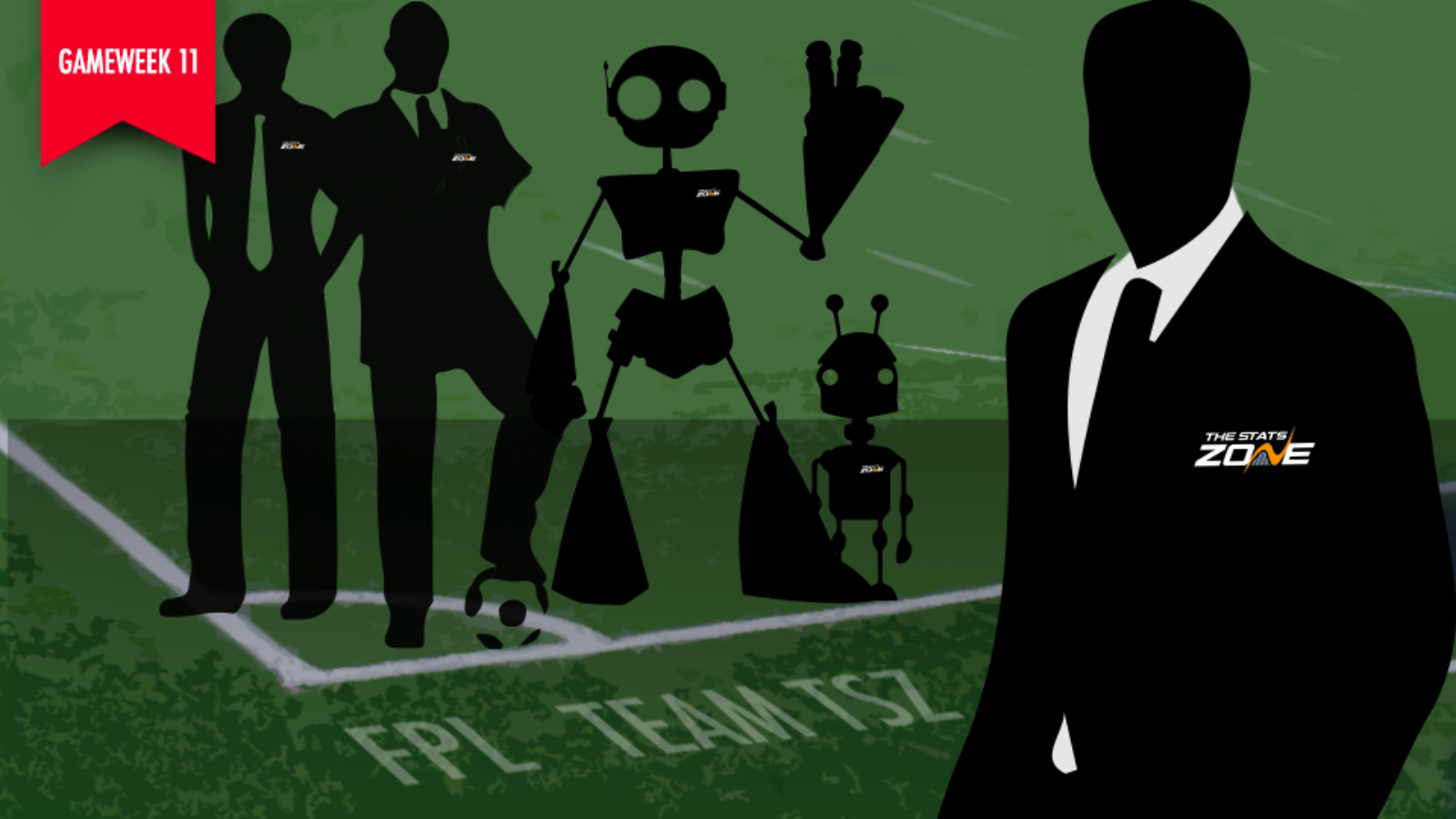 Once again this season, we've banded together to form our very own FPL site team, otherwise known as 'Team TSZ'. After finishing 1390 in the world in our debut campaign, how will we handle the pressure in the 'difficult second season'?
Decisions will be made collectively after polite discussion. 'Team TSZ' consists of:
Rob Esteva – Managing Director
Trystan Pugh – Sports Content Manager
Tim Blackwell – Chief Sports Data Scientist
HOW DID WE GET ON IN GAMEWEEK 10?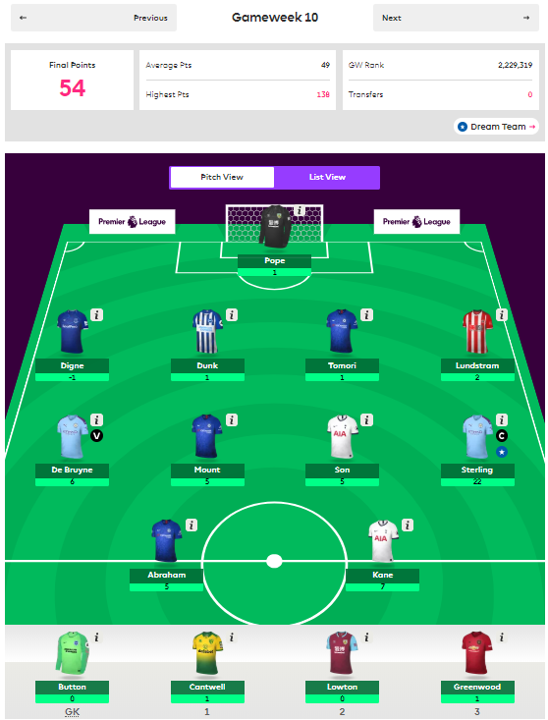 GW points: 54
GW average: 49
GW rank: 2,229,319
Overall rank: 490,944 (▼)
This article is dedicated to Sir Jamie Vardy of Party, first of his name.
After another average display, Team TSZ was peppered with red arrows again this week like a miserable little steak. Their fate was sealed by Saturday morning as one of a startling amount of FPL teams to not feature a Leicester City player, and the rest of the weekend was damage limitation, with a dismal backline and a sad looking bench. Such is the drabness of the team right now that I(!) am catching up with them, and I've already made over 1000 transfers this season!
As Leicester City asset-owners rejoiced, it was an otherwise good gameweek for the rest of the top six with wins for Man City, Liverpool, Man Utd, Chelsea and Crystal Palace. Arsenal were also there. Tottenham Hotspur were briefly there, but were called away after the first minute of their match with still-unbeaten Liverpool, who also seem to be indefinitely banned from the Team TSZ line-up.

GAMEWEEK 11 TEAM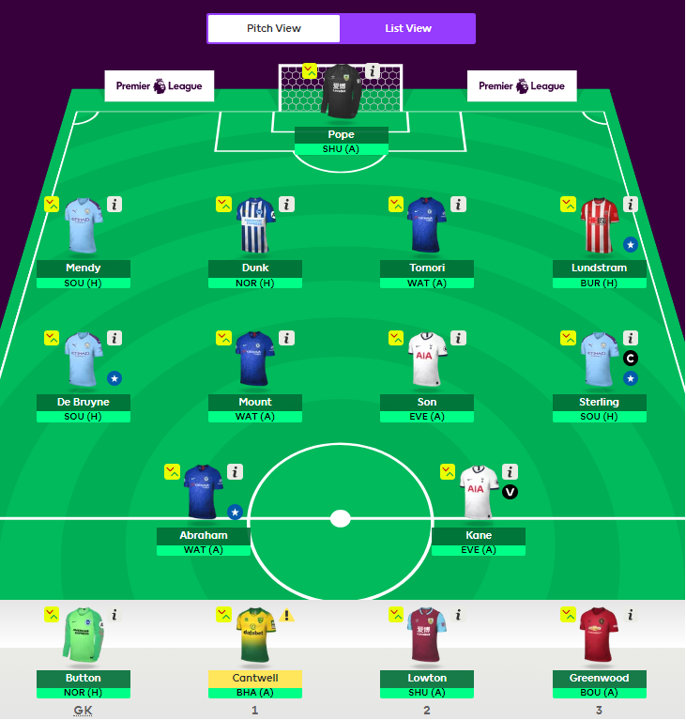 Formation: 4-4-2
Captain: Sterling
Vice-captain: Kane
Transfers made: Digne > Mendy
Point deductions: 0
The chat was short and to the point this week. Some bright spark out of Tim, Trystan and Rob decided that it may well be time to transfer out Lucas Digne, who has scored two or less points in six of his 10 games so far, including a -1 in GW10 which is definitely less than 2. Whether it was Everton's ever-increasing poor form that woke them up, or his first own goal of the season that did it, Team TSZ have finally seen the signs. As discussed on this week's podcast, a match-fit Benjamin Mendy should be on the wish-lists of plenty of FPL managers and represents excellent differential value right now. The team swapped French left-back for French left-back, and all was right with the world. I am especially glad of this move because I will no longer have to hear the phrase "Digne is due a 20-point haul".
In fact, since the departure of Sergio Aguero, up to 80% of FPL cliches have been removed from my life. I'd like to aim for a full ban on some of the more overused phrases but to be fair it's an office of two halves, and at the end of the day I can only write about the team in front of me.
Elsewhere, Youri Tielemans made a brief appearance in a TSZ GW11 draft before disappearing as quickly as he arrived, amidst talk that Cantwell's days are numbered in both ours and Norwich City's line-up. The impeccable Raheem Sterling is captain, Harry Kane is deputy, and as of writing the team are yet to decide on their final formation. Here's betting it's disappointing!
UPDATE: Gone for 4-4-2 - team is pictured above!
Thanks for reading, and good luck in the gameweek!
For the rest of our FPL content, visit our Fantasy section!