FPL Gameweek 10 – Team TSZ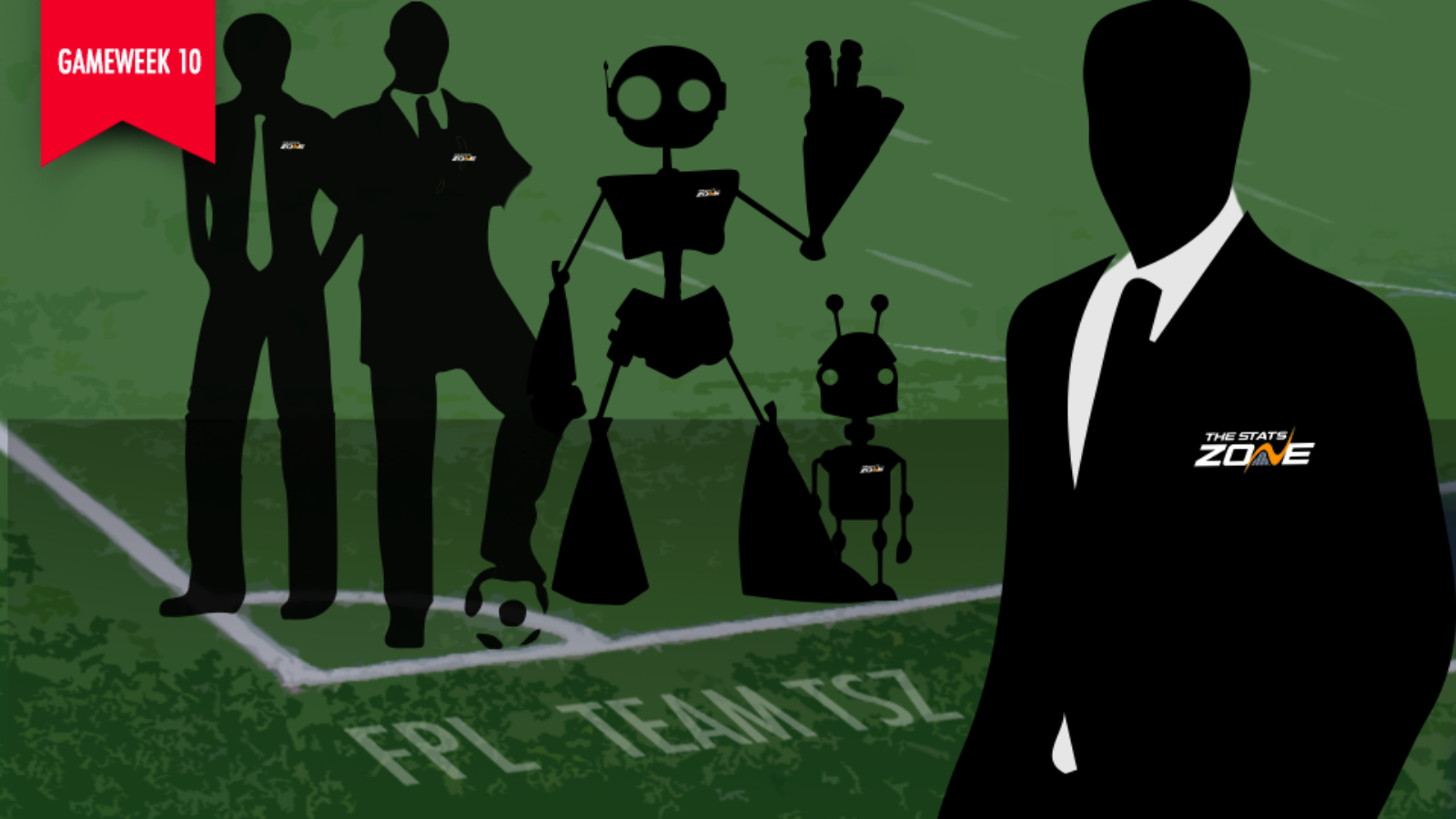 Once again this season, we've banded together to form our very own FPL site team, otherwise known as 'Team TSZ'. After finishing 1390 in the world in our debut campaign, how will we handle the pressure in the 'difficult second season'?
Decisions will be made collectively after polite discussion. 'Team TSZ' consists of:
Rob Esteva – Managing Director
Trystan Pugh – Sports Content Manager
Tim Blackwell – Chief Sports Data Scientist
HOW DID WE GET ON IN GAMEWEEK 9?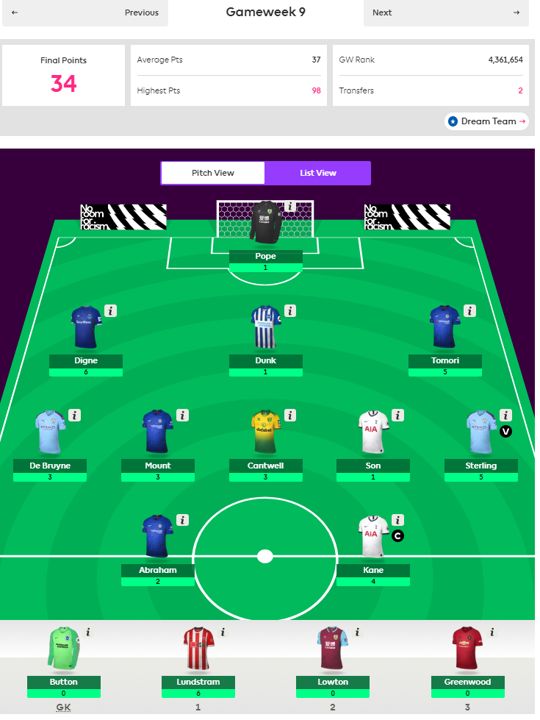 GW points: 34
GW average: 37
GW rank: 4,361,387
Overall rank: 461,387 (▼)
A gameweek rank somewhere in the mid 4 million would be laughable in any other FPL season but the 2019-20 campaign has proven a more difficult tightrope to walk and the team sit within the top 500k overall fairly satisfied with things so far. What was laughable, however, was our very own Trystan (Mastermind FC) scoring 21 points as one of a large group of double-rested captains Sergio Aguero and Mo Salah. Saved from true humiliation by under-priced demigod John Lundstram, Trystan swears that he simply missed the deadline. An excuse as old as time.
It is shaping up to be a rather unorthodox fantasy premier league season. It will be fascinating to see how this affects the cautious approach of Trystan and Tim, and whether they will lean more favourably towards Rob's gung-ho, maverick approach.
GAMEWEEK 10 TEAM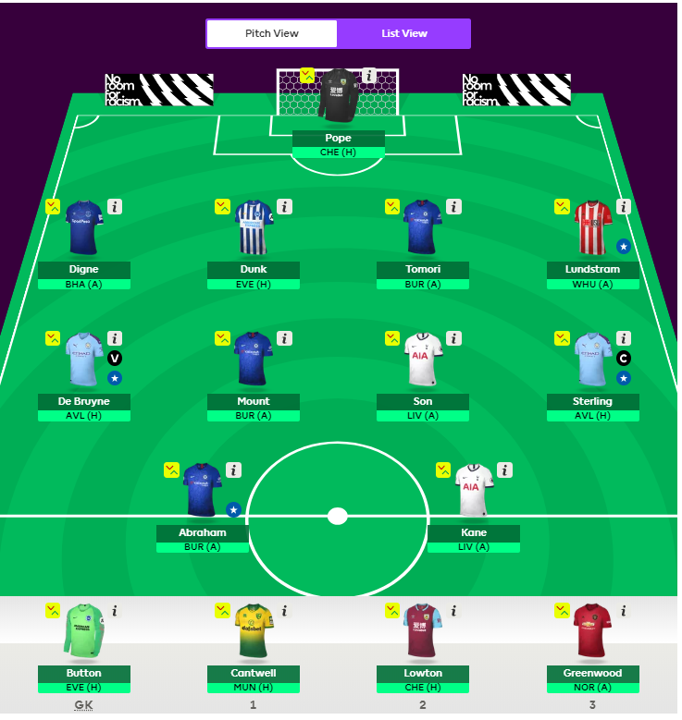 Formation: 4-4-2
Captain: Sterling
Vice-captain: De Bruyne
Transfers made: 0
Point deductions: 0
As you can see, caution wins here. There is little to report back to you this week, dear readers, despite Rob's best efforts to swap Harry Kane to Aguero just a week after transferring the Argentine out for Tammy Abraham and simultaneously saying that England's No. 9 was a season must-have. The team discussed swapping out Nick Pope for a Mat Ryan, or possibly even an Ederson, but a goalkeeper move seemed trivial (not sexy) at this stage and after two disappointing weeks in a row, it was clear that the three didn't really have the stomach for it. This is evidenced in the distinct lack of red in the team; Liverpool assets continue to miss out on a place in one of Greater Manchester's less average FPL line-ups. This is despite Klopp's side finally reaching peak strength with the return of Alisson, and both Tim and Trystan's personal teams featuring at least two LFC assets. Additionally, Rob's team is also without a Red - further proof that you need one to be successful!
Could the collective be crumbling? Could the teamwork dynamic that saw Team TSZ reach the dizzying heights of 1390th in the world last season be dissolving as politics and personal gain take over? Could all three members simply be getting worse at FPL? It remains to be seen. Some things are certain, however: Raheem Sterling is captain, KDB is his vice, and the formation is 4-4-2.
~ A total non-story, by Adam Evans ~
Thanks for reading, and good luck in the gameweek!
For the rest of our FPL content, visit our Fantasy section!