FPL season comparisons – Andrew Robertson vs Trent Alexander-Arnold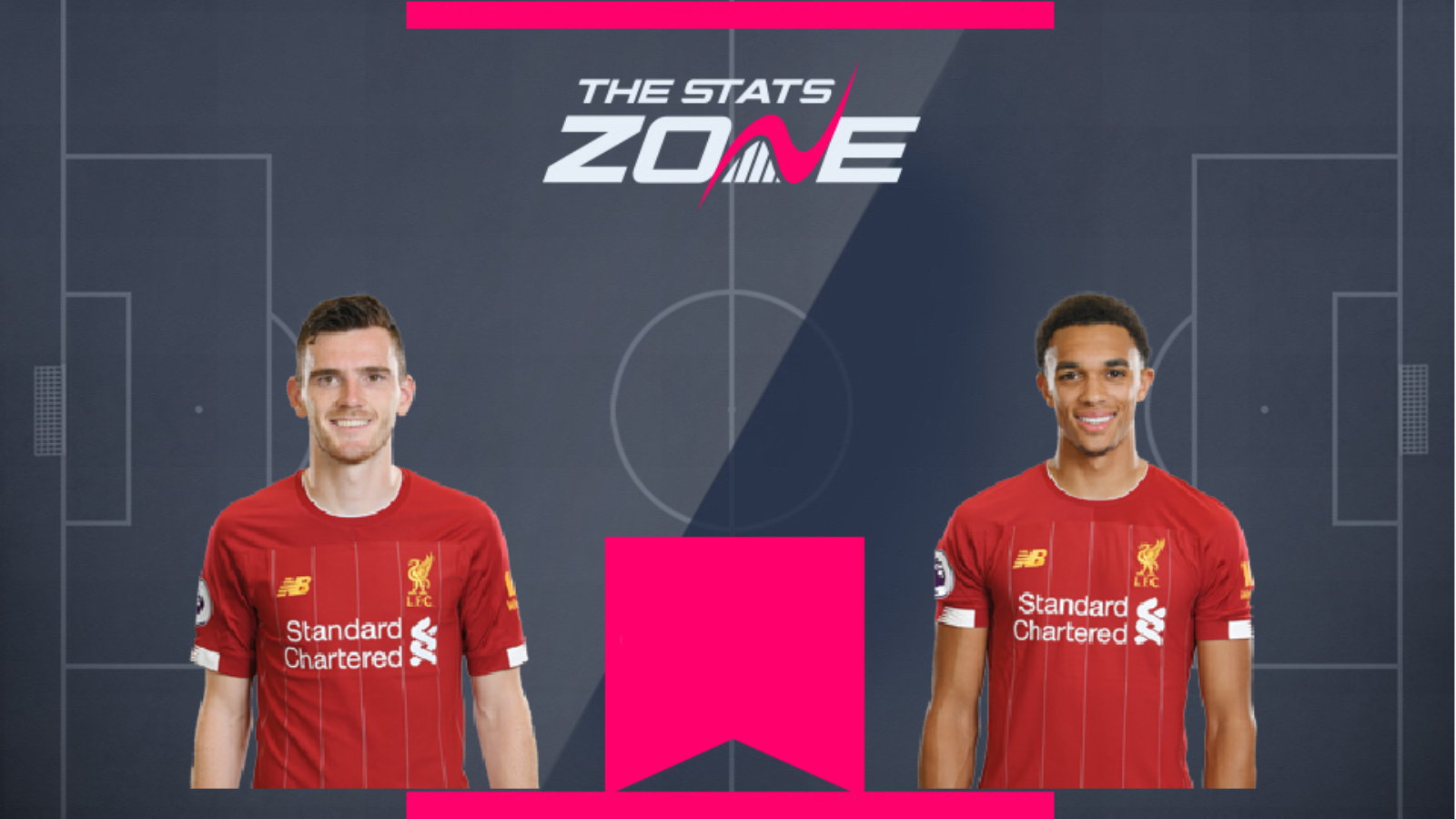 Both Liverpool full-backs Andrew Robertson (£7.0m) and Trent Alexander-Arnold (£7.8m) have been shining lights for the Reds this season, but not just from a football point of view. They've also starred in the Fantasy Premier League with their uber-offensive style of play combined with solid defence leading them to collect bucketloads of points for their owners throughout the season.
Robertson has recorded seven Premier League assists and one goal so far this season from left-back, keeping 11 clean sheets. From Gameweek 19 up to Gameweek 23, the Scot accrued 37 FPL points in what was his biggest purple patch of the season.
Alexander-Arnold though, took things one step further. He accumulated a whopping 54 FPL points in the same period of time, including an individual score of 24 points in Gameweek 19 after registering a goal, three assists and a clean sheet against Leicester. Over the course of the entire campaign, the right-back has registered 14 assists, two goals and 11 clean sheets alongside Robertson.
Robertson is priced at 0.8m cheaper than Alexander-Arnold but has this made him better value throughout the course of the season? A total of 29 FPL points separates the two with Robertson having earned 137 FPL points this season compared to Alexander-Arnold's 166. On this basis, and with both players originally ranked at £7.0m at the start of the campaign, we'd say no and that the right-back has been comfortably the better FPL asset over the course of the season.
Verdict: Trent Alexander-Arnold