FPL – when do forwards tend to hit form?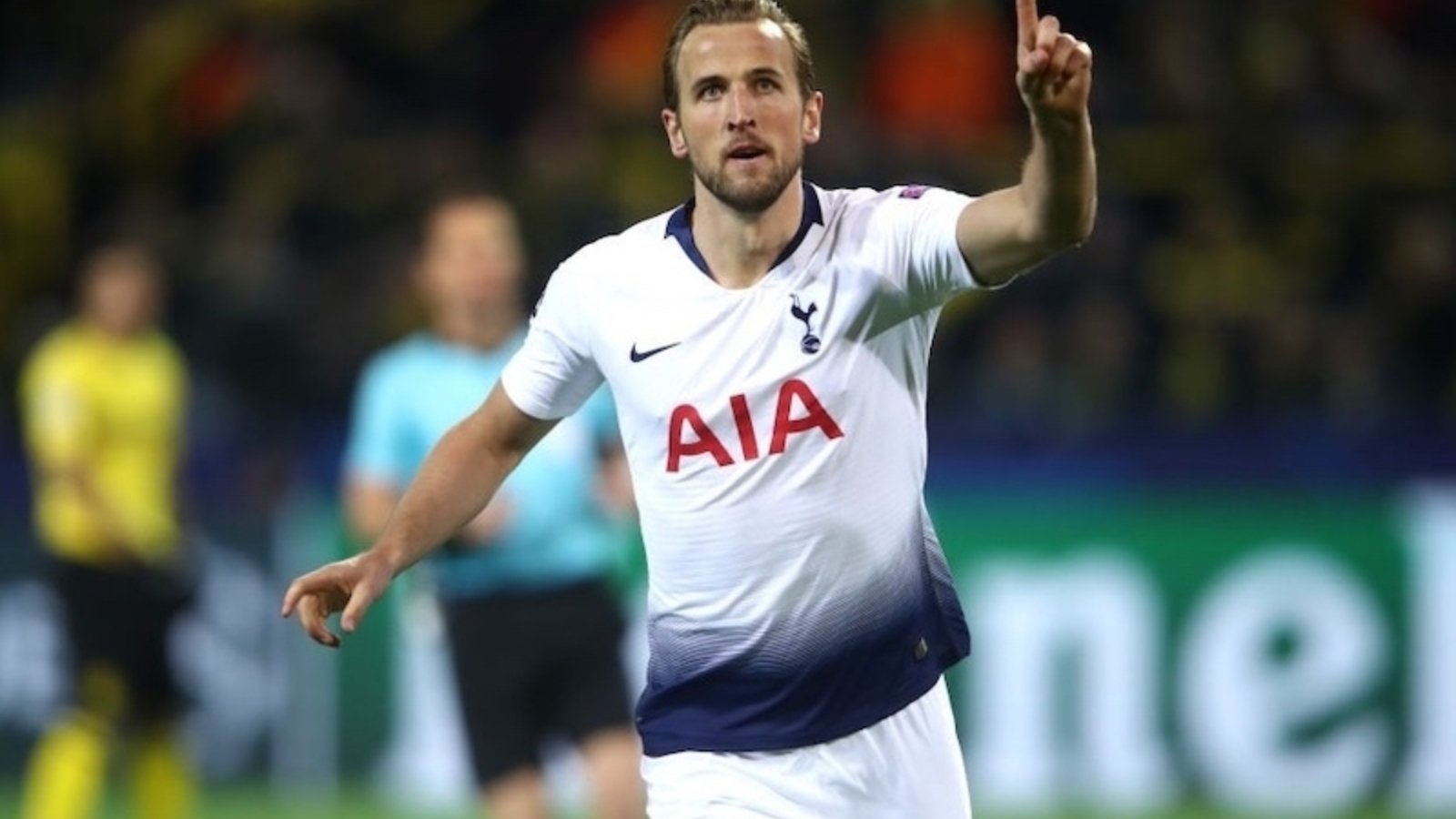 We have looked at the historical goal-scoring exploits of six Premier League forwards: Harry Kane, Sergio Aguero, Jamie Vardy, Roberto Firmino, Callum Wilson and Alexandre Lacazette. For the analysis, we have chosen forwards that have played a minimum of two full Premier League seasons. Therefore, Pierre-Emerick Aubameyang and Raul Jimenez have not been included. The six forwards that have been chosen represent the top six scoring FPL forwards from the 2018-19 season that fall within these parameters.

For these six forwards, we have analysed their goals-per-game and their minutes-per-goal ratios for each month of a Premier League season. This is done to identify whether there are any trends denoting when certain strikers hit form, or when they may hit a dry spell.
Please note - the stats that have been produced only take into account goals scored in the Premier League.
SERGIO AGUERO

The leading striker for a Manchester City side that has scored 201 goals in the last two Premier League seasons, it is perhaps a little disappointing Aguero has 'only' scored 21 goals in each of the last two seasons. Of course, this could be down to his injury record, with the Argentinian seemingly always absent at some point in the season.
Despite his injury record, Aguero is as close as you can get to a sure thing in FPL. In particular at the start of the season - when he is fit following a summer break - Aguero has the best goals-per-appearance ratio over the first three months of the season..
A price tag of £12.0m (a rise in £1.0m from last season) is on Aguero's shoulders this season. The stats demonstrate that only in the months of March and December does Aguero average less than a goal every two games. The price tag is clearly warranted.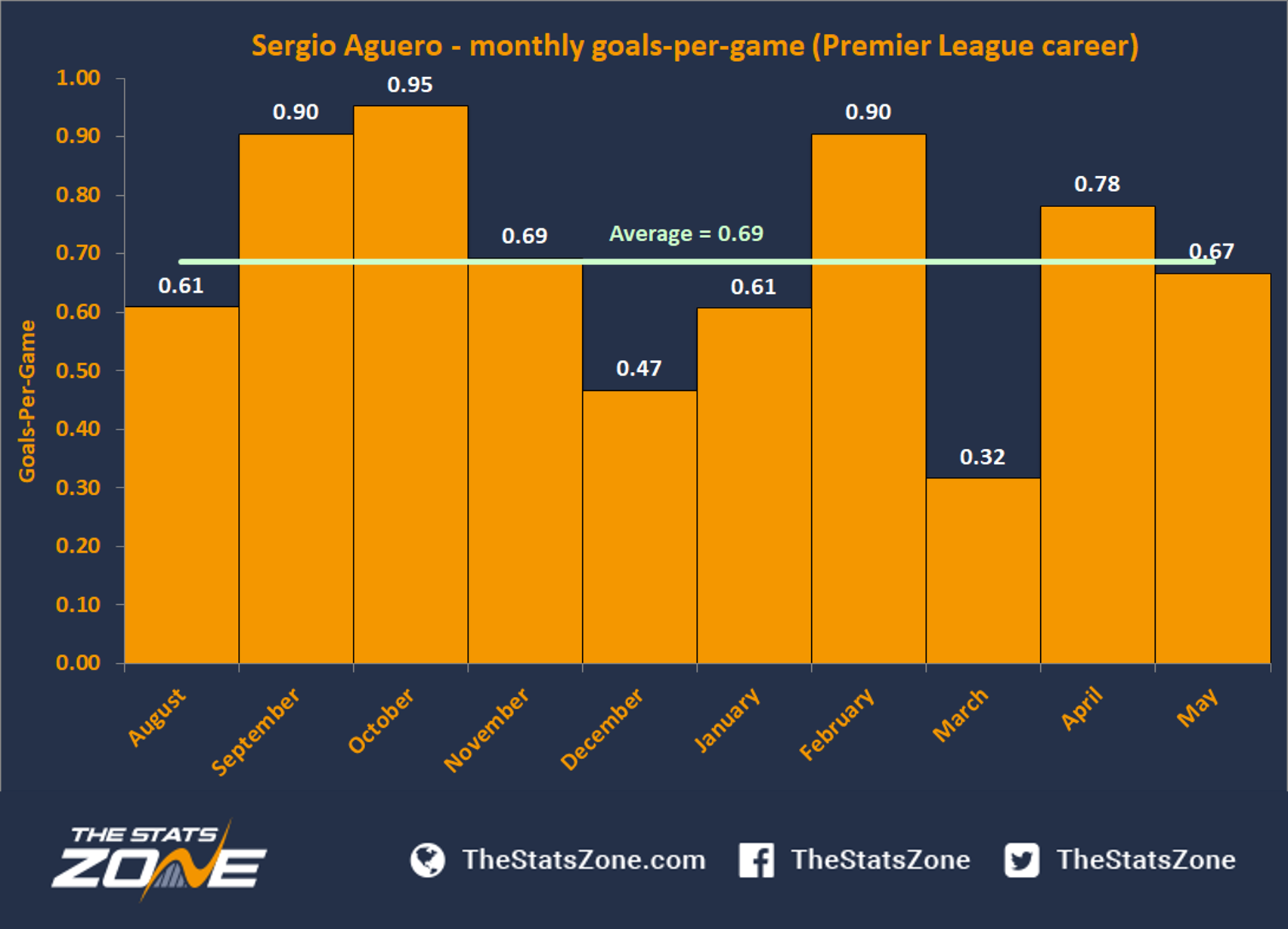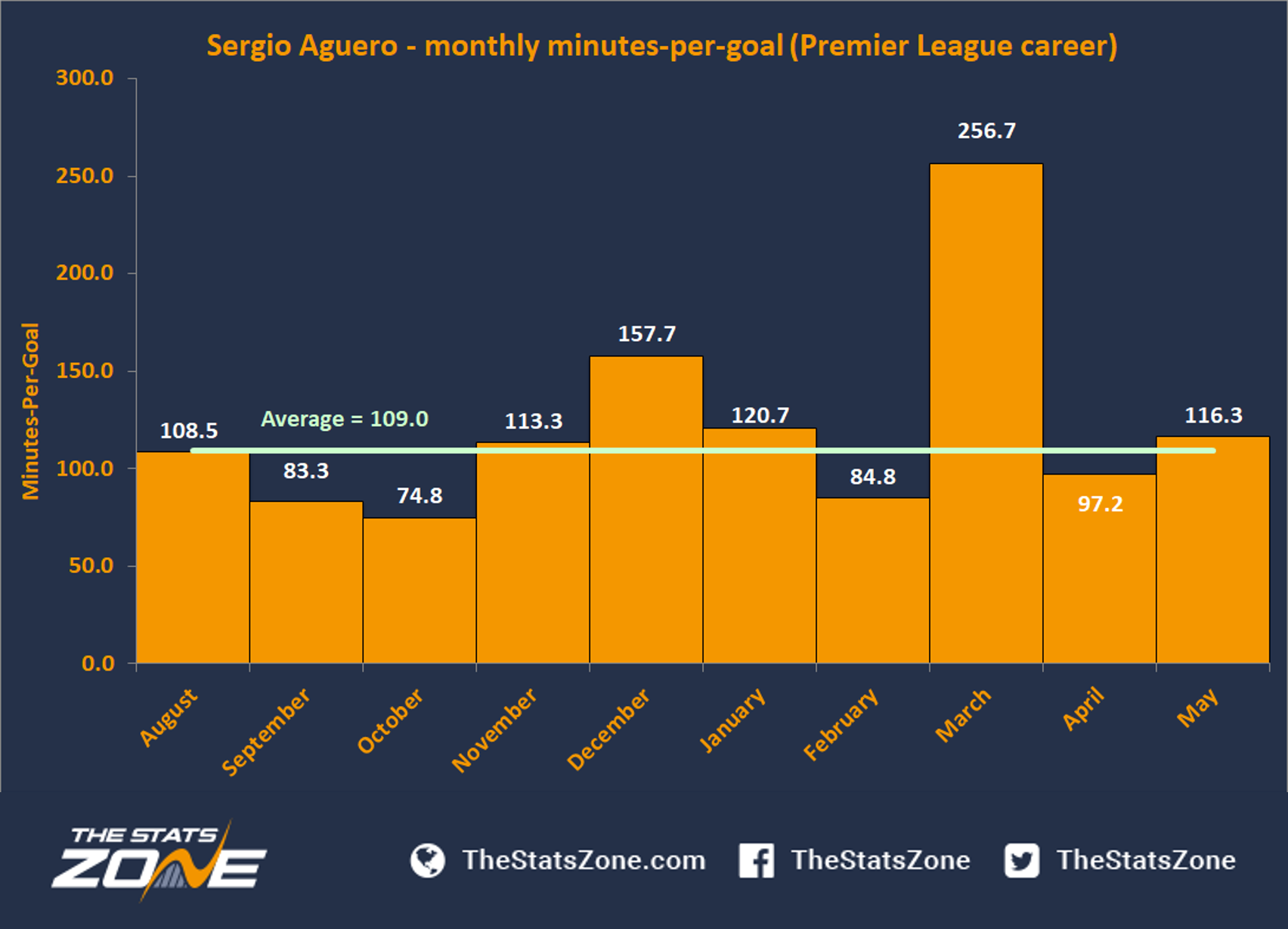 JAMIE VARDY

Analysing the statistics, a Jamie Vardy season can be split into three main sections; the first two months (August and September) where Leicester's main man scores consistently, averaging a goal every other game; the next four months (October, November, December and January) where his form trails away before a very poor scoring return in January; then finally the last four months, where Vardy intersperses good goal scoring form (February and April) with leaner months (March and May).
In particular, the arrival of Brendan Rodgers at the King Power Stadium last season coincided with an upturn in Vardy's form. The Englishman scored nine goals in ten games under Rodgers. If Vardy can maintain this form into the new season, his current valuation of £9.0m would make him a very attractive proposition for FPL managers.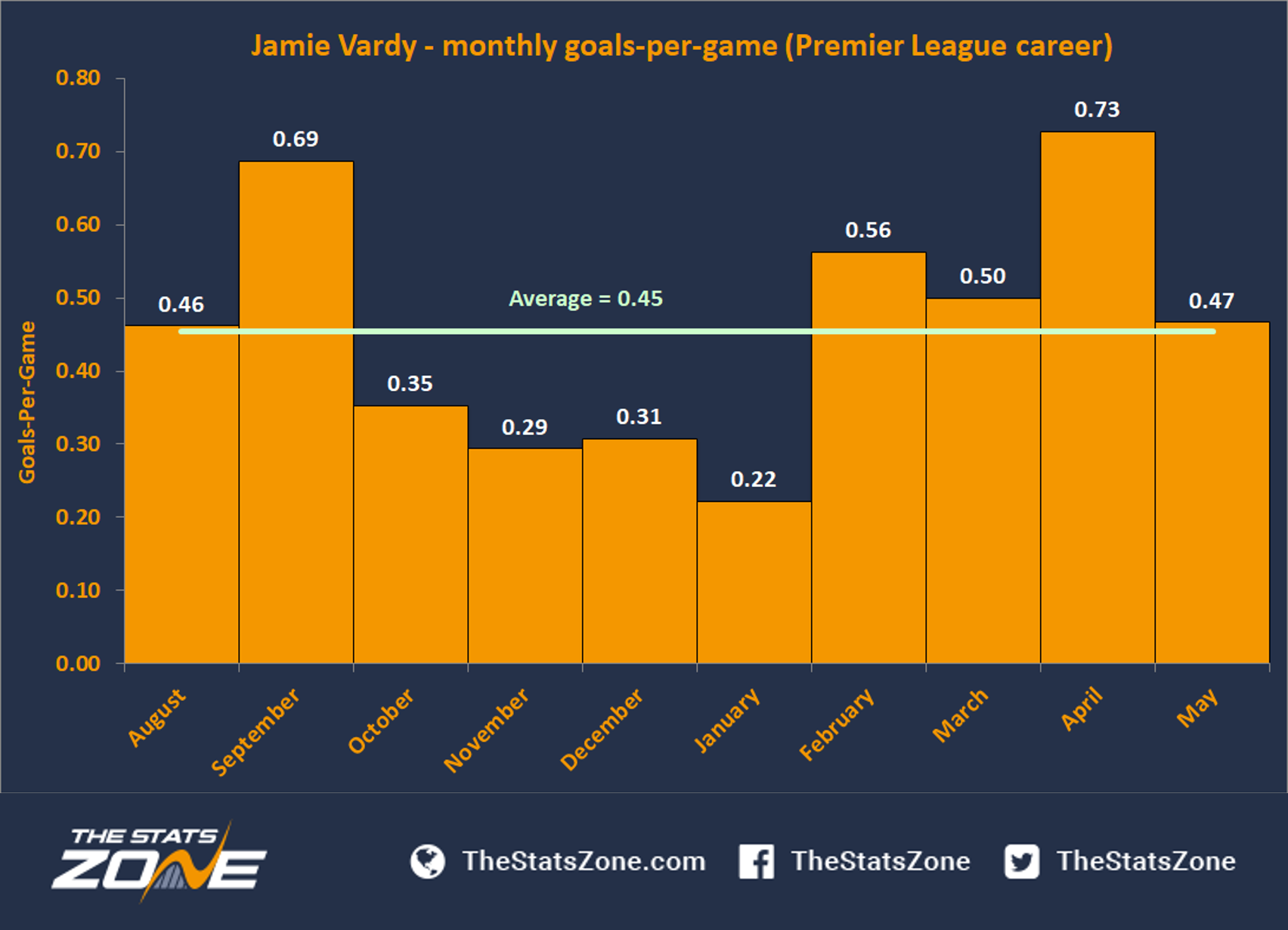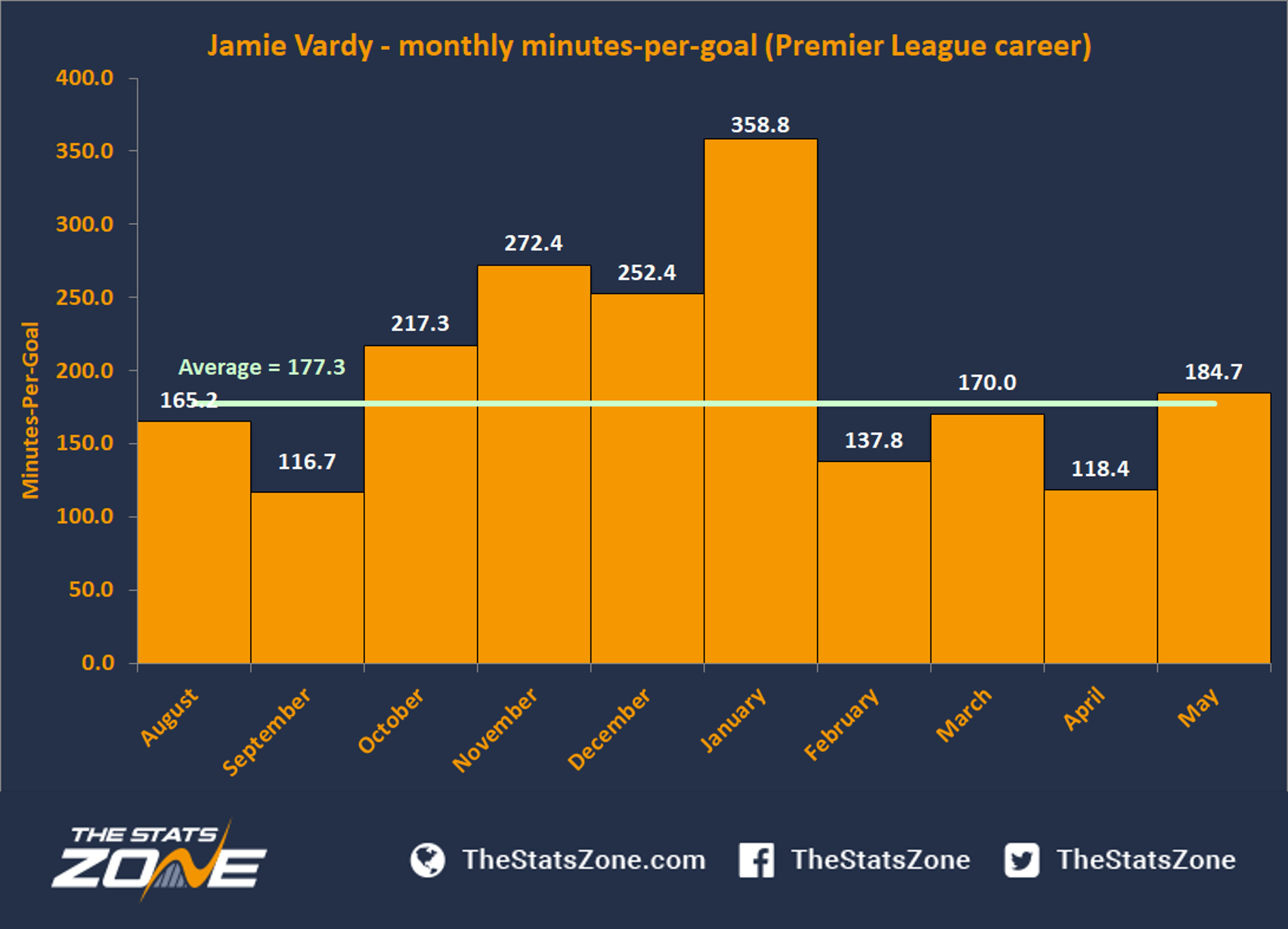 CALLUM WILSON
One of last season's fantasy darlings, Callum Wilson was rewarded for his best ever goal-scoring season in the Premier League, with a price rise from £6.0m to £8.0m. 14 goals, 12 assists and 168 points would suggest the Englishman is still good value for money if he can repeat last season's feats.

Of the six forwards analysed, Wilson has the second best goals-per-appearance ratio for the months of August and October (behind Aguero). Indeed, in four of the first six months of the season Wilson averages better than a goal every two matches, suggesting that the time to own the player is towards the start of the season.
According to the data, the time to definitely not own him is towards the end of the season where Wilson's form in front of goal seems to fall off a cliff. Still yet to find the net in the month of February, Wilson follows this barren stretch in March with his statistically second poorest month in front of goal, and then finishes the season in May with his third worst.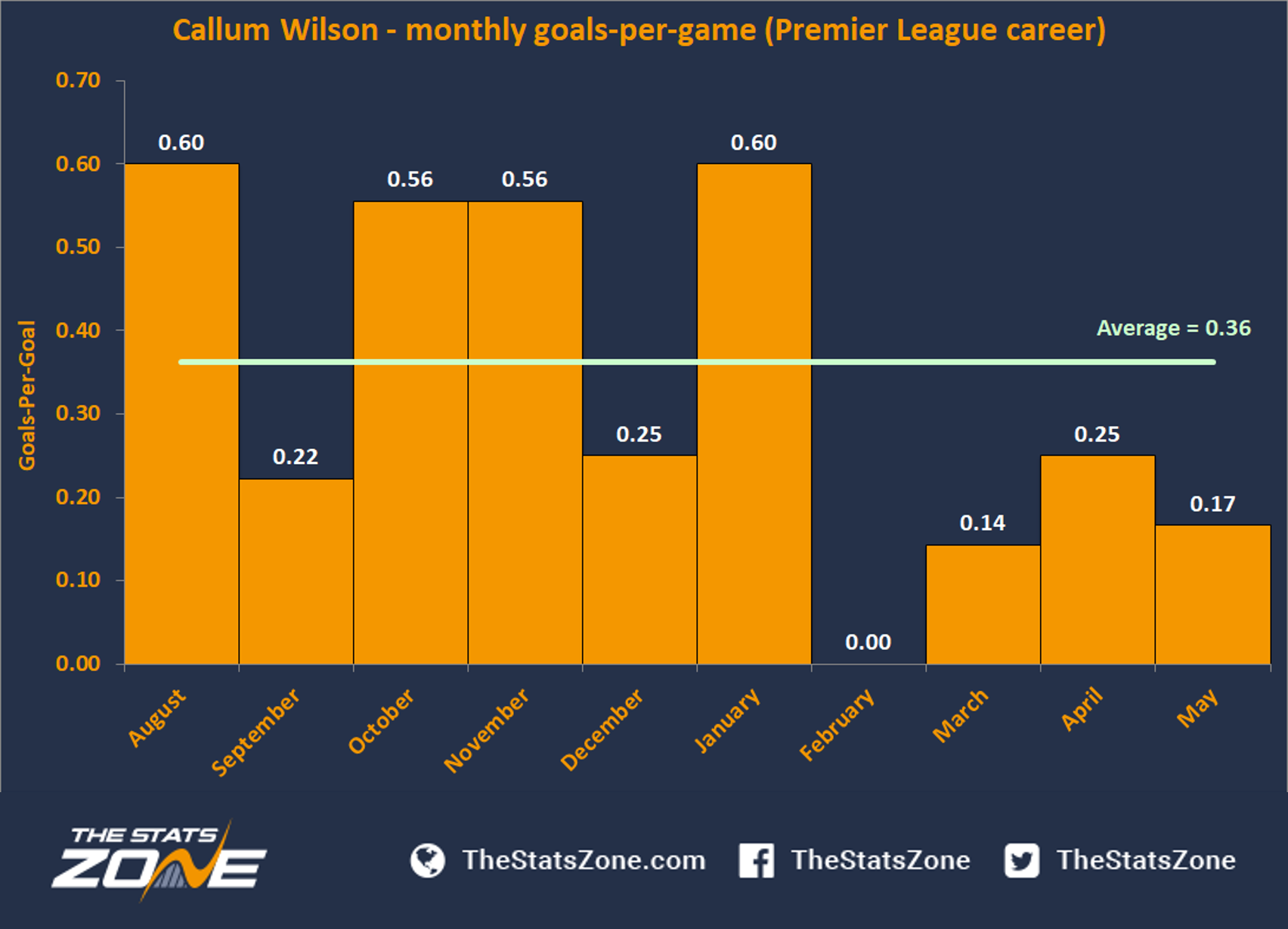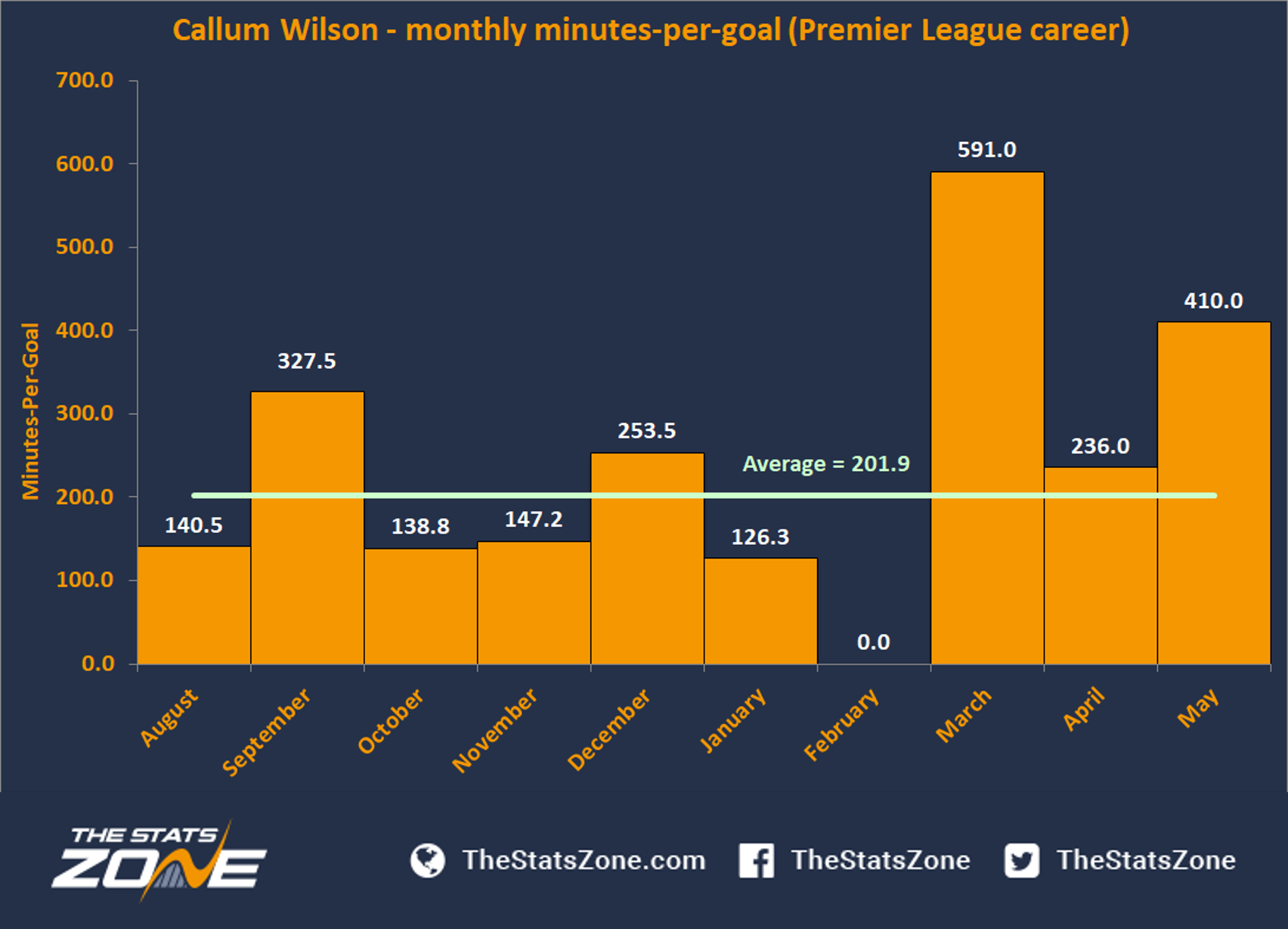 ALEXANDRE LACAZETTE

Despite having played in the Premier League for just two seasons, Alexandre Lacazette's goal returns have been remarkably similar. 14 in 2017-18 were followed up with 13 in 2018-19.
A look at the stats would suggest Lacazette is frustratingly inconsistent, with there never seeming to be a stretch where he puts together a decent run of form. Prolific months in September, February and April, where Lacazette averages at minimum a goal every two games, are surrounded by months where his form trails away – he is still yet to find the net in the month of March.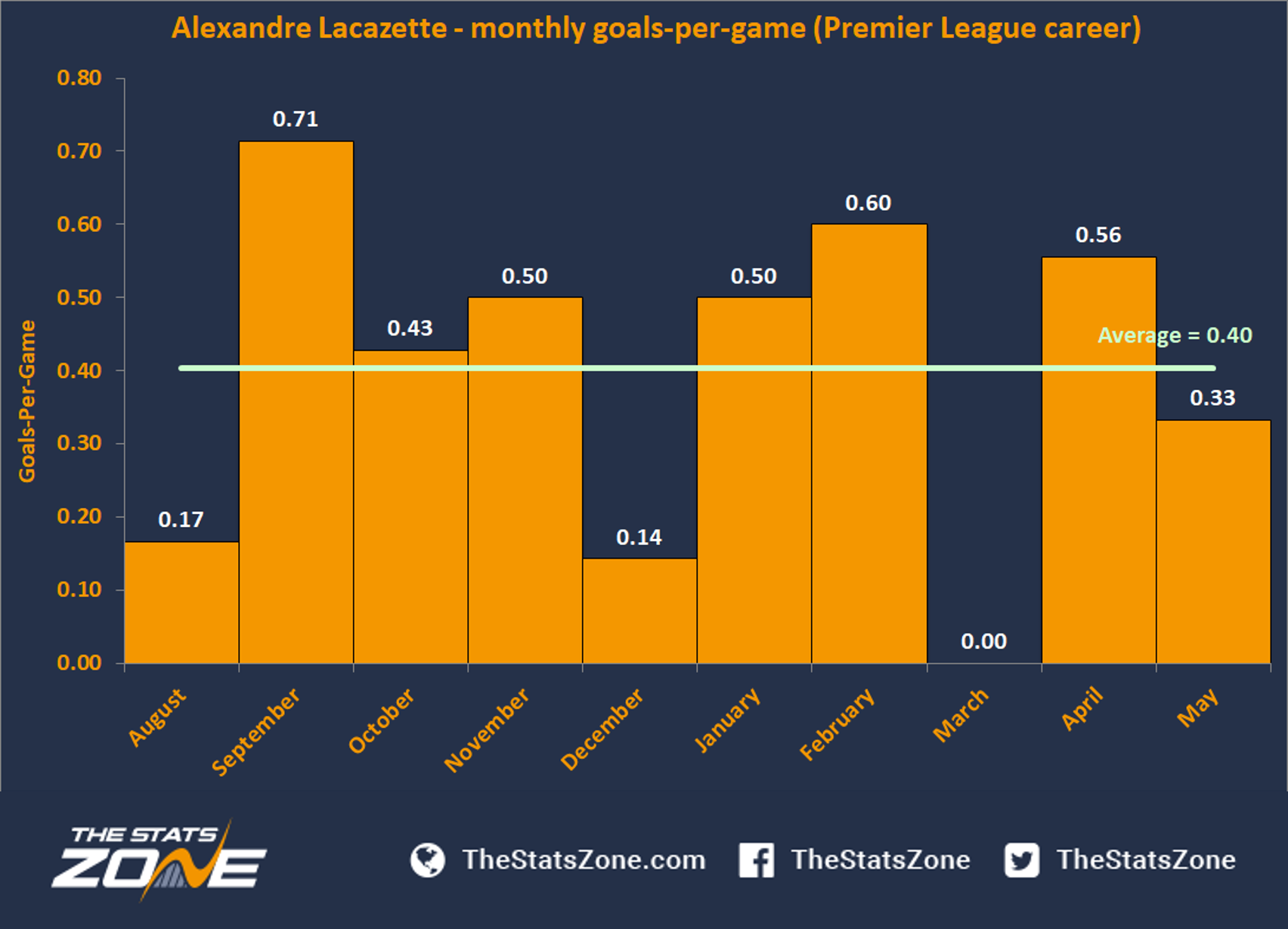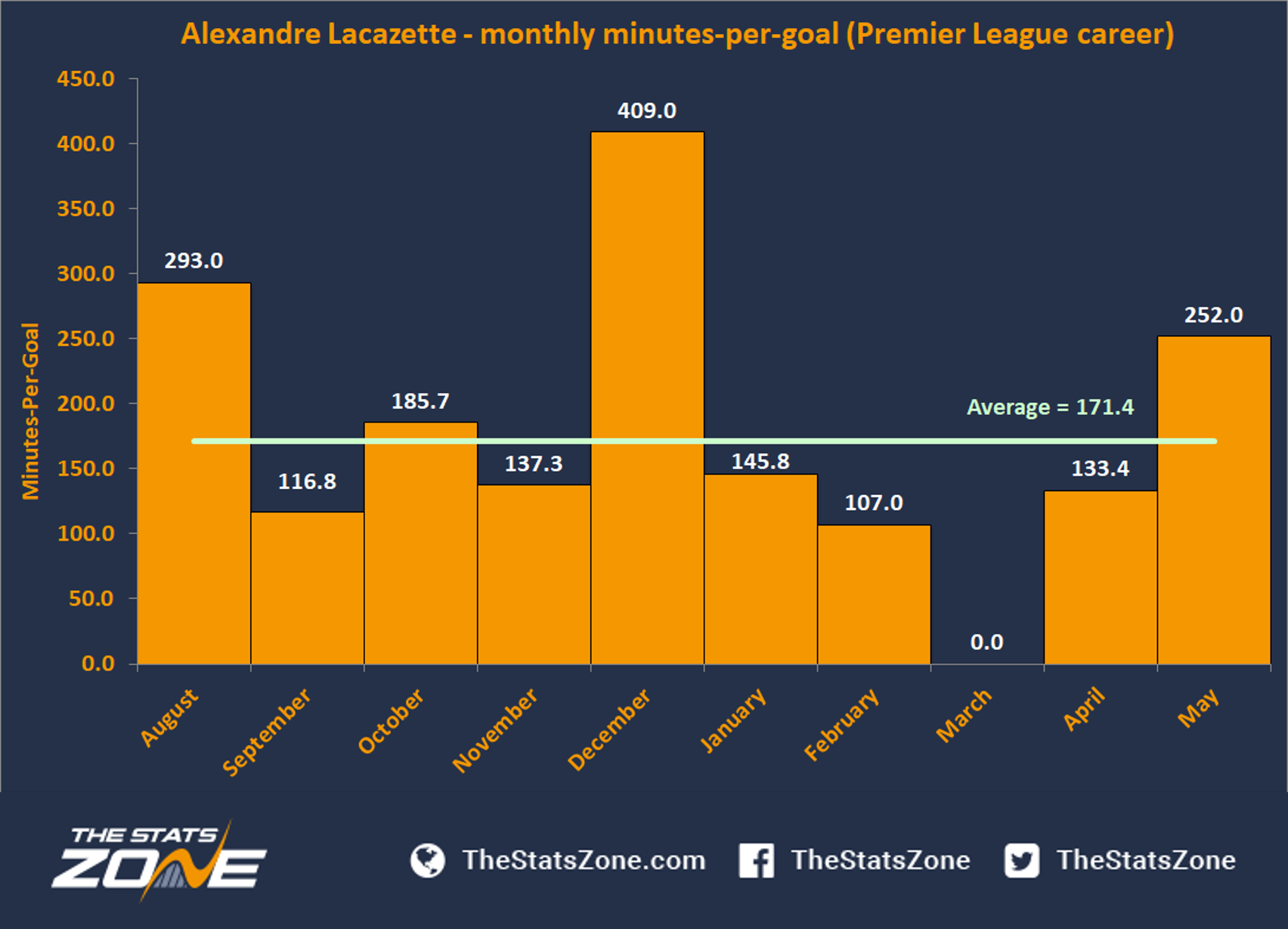 ROBERTO FIRMINO

The cheapest of Liverpool's 'big three', Firmino has been priced at £9.5m for the 2019-20 FPL season. The Brazilian is something of an enigma in FPL – he plays as the No. 1 forward in a free-scoring Liverpool side but yet never seems to score that many goals himself. In his most prolific season (2017-18), Firmino only scored 15 goals, and since then has netted just 21 in total over the last two seasons.
A look at the stats shows a player who averages a goal ever two games in just three months of the season. December, January and March are Firmino's most prolific in front of goal, suggesting this is the time to own the Brazilian. With just two goals in 947 minutes of action in August, there appears to be better options than Firmino up front to start the season with.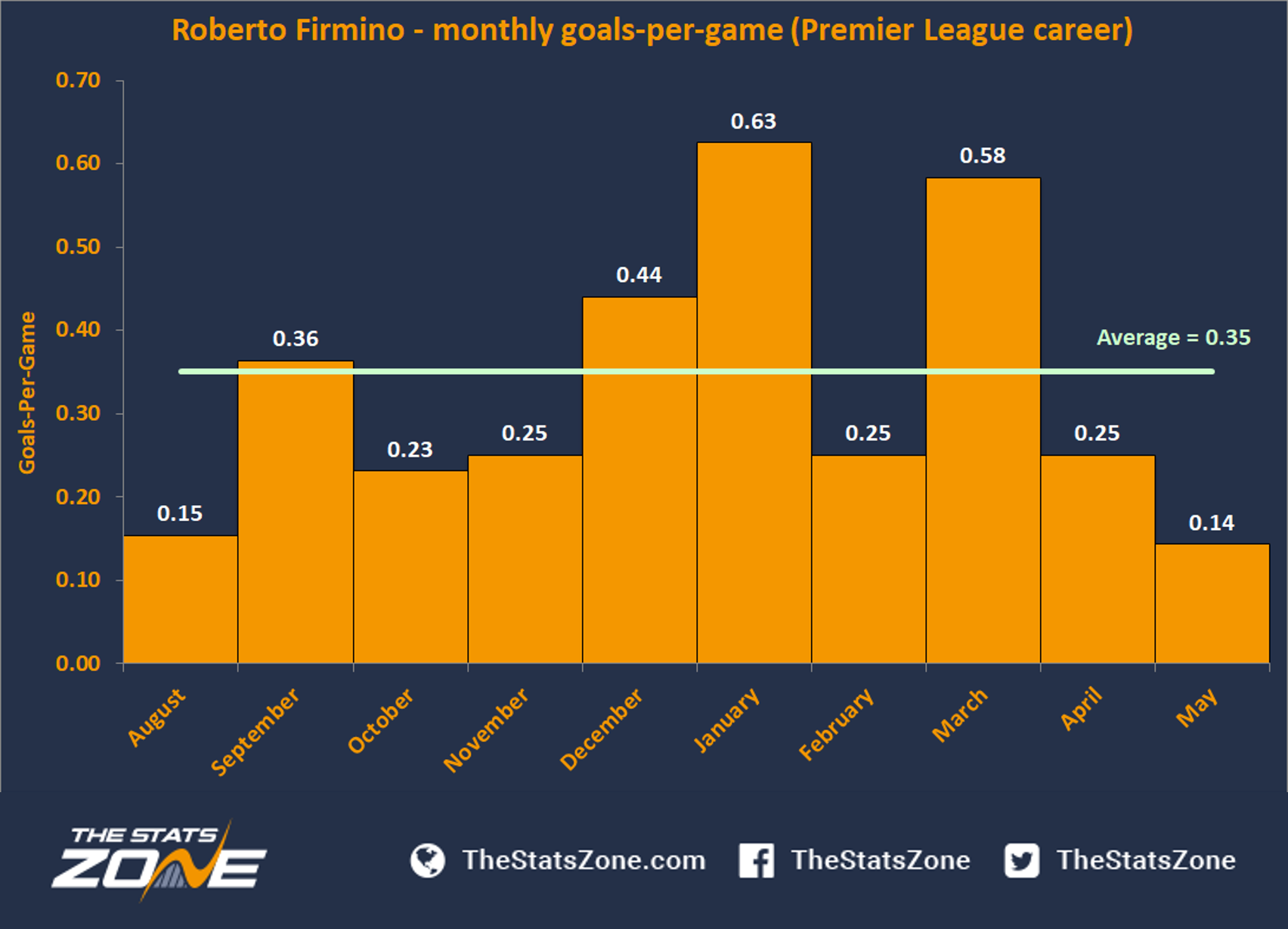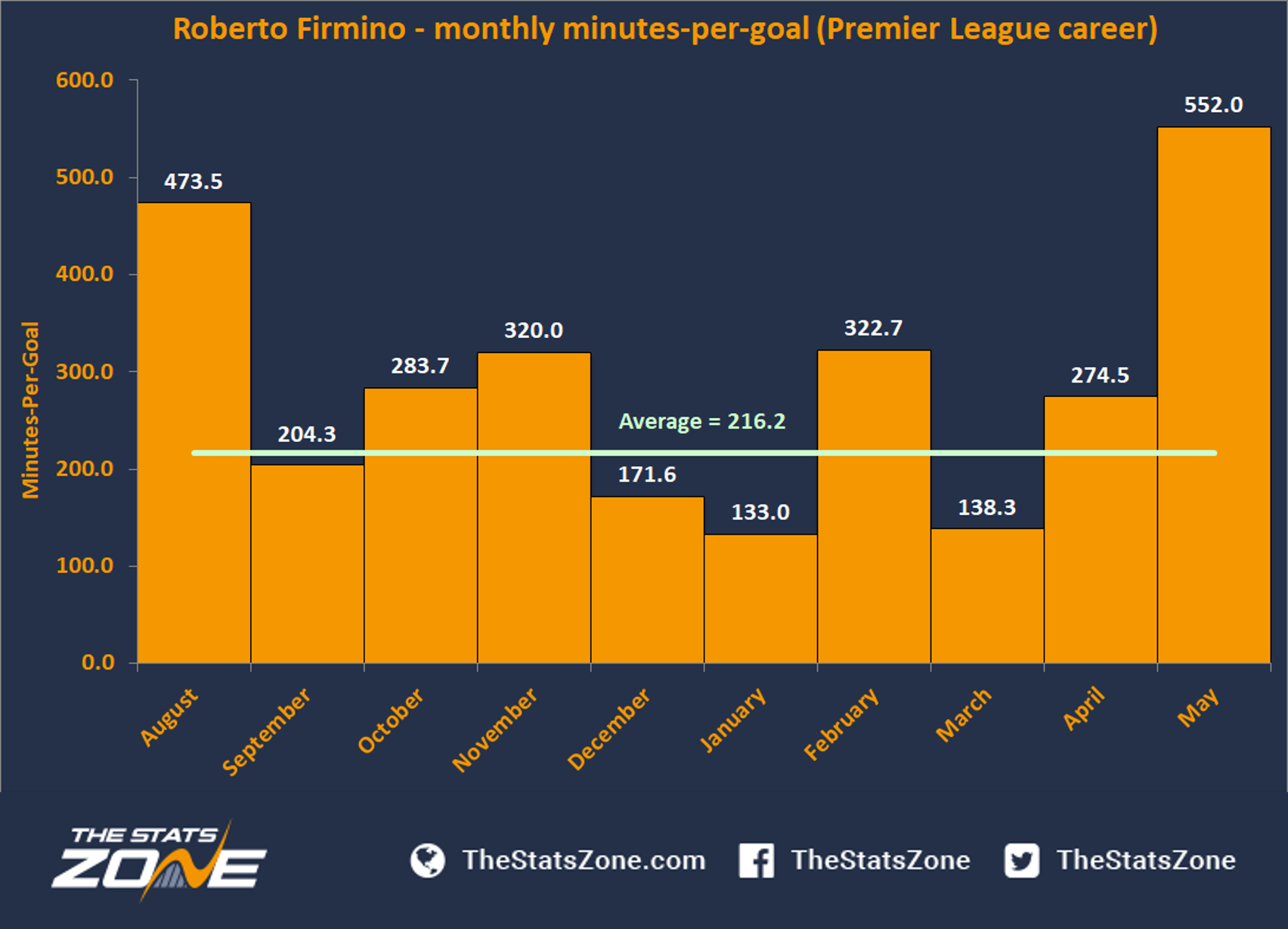 HARRY KANE
A lot gets made at the start of every season of Harry Kane's inability to score during the month of August. This "stat" was put to bed at the start of last season when Kane scored his first and second goals in the month of August.
While August still represents his historically worst month in front of goal, the 'Hurri-Kane' averages a goal every 98.3 minutes in September – one of three months in which his goals-per-minutes ratio is less than 100 minutes. Priced at just £11.0m for the 2019-20 season, if Kane can repeat last season's efforts and score in August, those managers without the Englishman will be clamouring to transfer him in.
For those brave enough to leave Kane out of their squads, by the time December roles around Kane is a fantasy 'must-have'. Essentially rotation proof (when fit) around the busy Christmas period, his most notable statistics come in February and March where he averages a goal less than every 90 minutes played.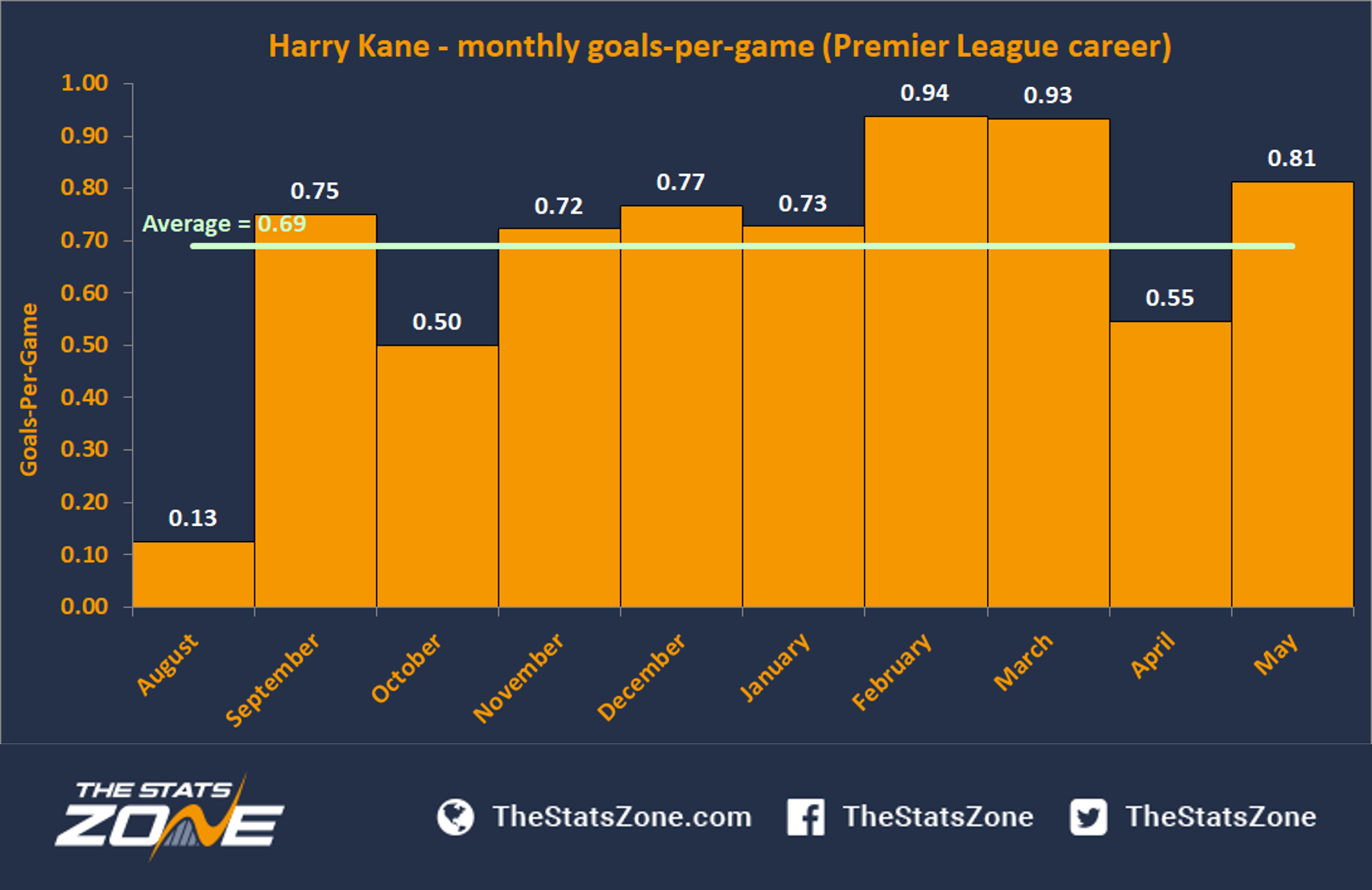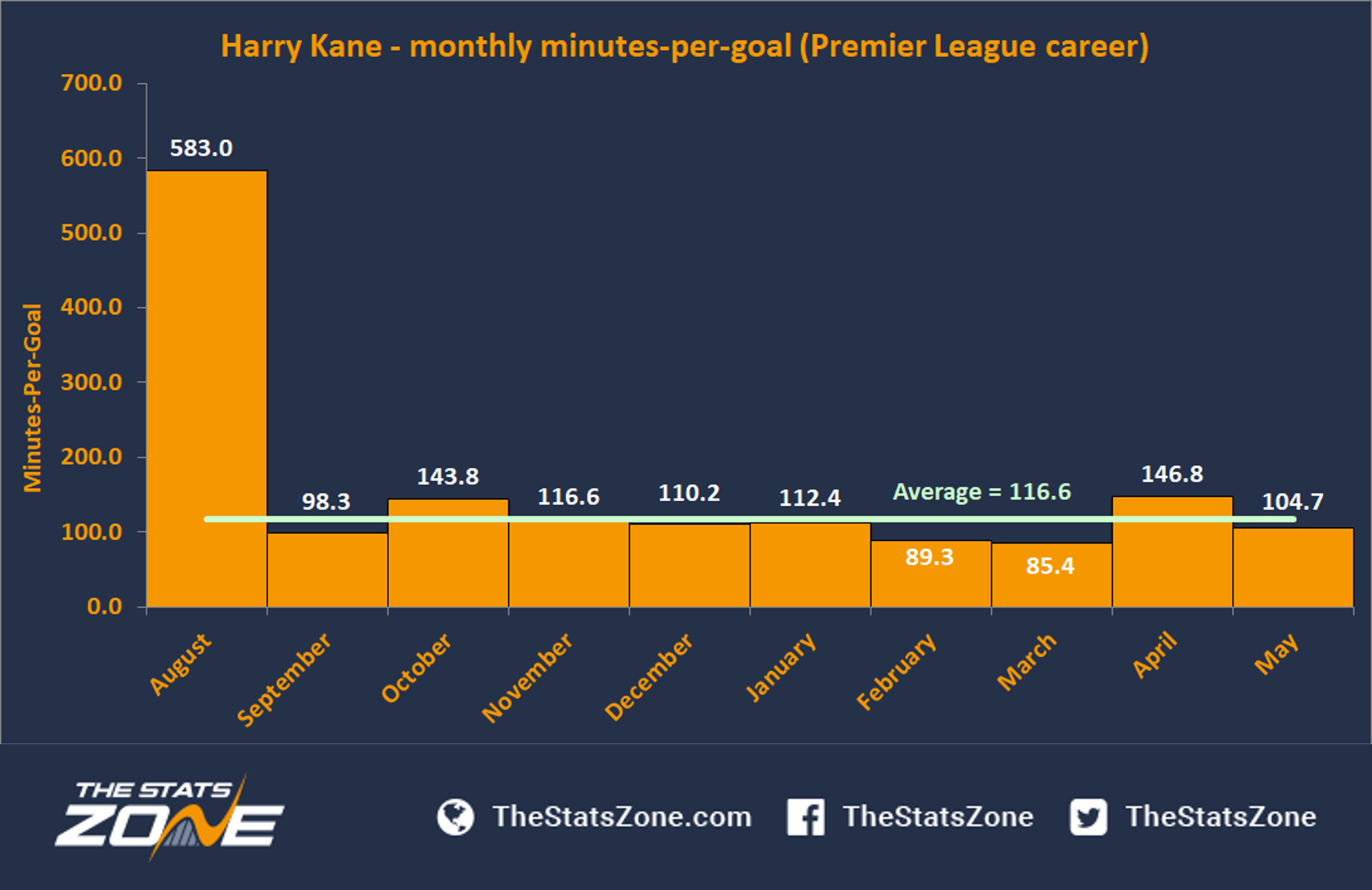 OVERALL

The following tables rank the seven forwards discussed from best to worst for each of the different months: