FPL Double Gameweek 30+ – The Fixtures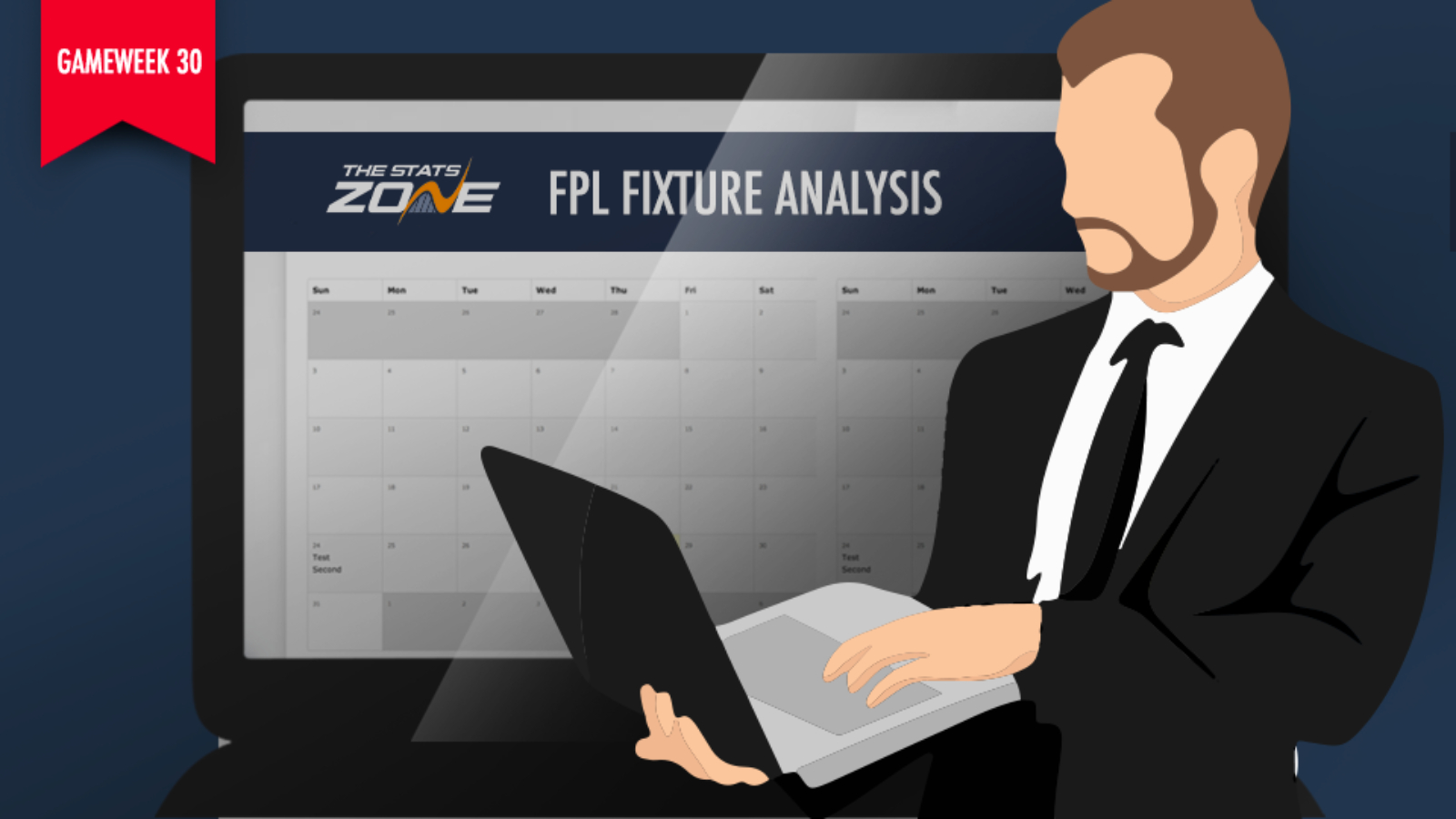 The wait for the resumption of the Premier League and with that, FPL, is getting ever closer. With managers benefitting from unlimited transfers ahead of the deadline, we've already brought you all the details regarding the upcoming restart, our key head-to-head comparisons and our popular captains picks article. Now it's time for the fixtures to take centre stage. With every single Premier League game between now and the end of the season being televised live, fans won't miss a minute of the action. From an FPL perspective, it adds a layer of excitement to proceedings with Double Gameweek 30+ beginning on Wednesday June 17th and not ending until Monday June 22nd. However, what key FPL facts can we take away from this upcoming round of games that can help managers get the jump on their mini-league opponents in what will be a hotly contested restart?
DOUBLE GAMEWEEK 30+ FIXTURES
Wednesday 17th June
Aston Villa v Sheffield Utd (18:00)
Man City v Arsenal (20:15)
Friday 19th June

Norwich v Southampton (18:00)
Spurs v Man Utd (20:15)
Saturday 20th June
Watford v Leicester (12:30)
Brighton v Arsenal (15:00)
West Ham v Wolves (17:30)
Bournemouth v Crystal Palace (19:45)
Sunday 21st June

Newcastle v Sheffield Utd (14:00)
Aston Villa v Chelsea (16:15)

Everton v Liverpool (19:00)
Monday 22nd June
Man City v Burnley (20:00)
DOUBLE DOUBLE TOIL AND TROUBLE!
There is no better way to welcome back FPL than with a double gameweek. Those famous two words are enough to send goosebumps down the arms of all FPL managers with the prospect of bumper point-hauls and mini-league gains. This will mean that players from Arsenal, Aston Villa, Man City and Sheffield Utd will be in high demand for Double Gameweek 30+.

Unpopular opinion - someone that isnt a good FPL option doesnt become good because they have a double gameweek.

— Kirkby (@KirkbyFPL) 9 June 2020
However, it's important not to get carried away. Many a double gameweek have seen season's ruined for FPL managers due to poor performance or injury. In fact, this occurred only a few months ago when Liverpool midfielder Sadio Mane (£12.5m) was forced off through injury just 33 minutes into his first of two Double Gameweek 24 fixtures. Mane missed the second match and picked up just one point from the gameweek despite many managers entrusting him with their Triple Captain chip. The key point to take from this is to perhaps not panic about loading your side with three players from each side with a double gameweek. It could come back to bite you!
TESTING ONE TWO THREE...
As a requirement for the season to recommence all Premier League players continue to undergo regular tests for COVID-19. Should a player test positive, they will be required to self-isolate for a period of seven days before being tested again under Premier League protocols. This would of course lead to them missing all matches within this period of time. Norwich are the most recent club to confirm that one of their players has tested positive for and this as yet unnamed player will now miss Norwich's Gameweek 30+ fixture against Southampton.

With Norwich playing Spurs in a behind closed doors friendly, it remains to be seen until the next round of testing as to whether the virus has been passed on. Whatever the case, with such a spread-out gameweek it won't be easy to glean information in advance of the gameweek deadline. It will be crucial to keep tabs on all pre-match press conferences and consistently monitor social media for any breaking news. The worry from an FPL perspective is not just the absence of any players due to the virus, but also the potential for fixtures being postponed and, even worse, the season being brought to a halt once again.
HYPE FOR BRUNO SPREADING LIKE A RASH!
When considering players who don't have two fixtures in Double Gameweek 30+, one player likely to be in many FPL squads is Man Utd midfielder Bruno Fernandes (£8.6m). The Portuguese star has racked up 38 FPL points with two goals and three assists in the five Premier League appearances he has made for the Red Devils so far. With all free-kicks and penalties under his domain, he has established himself as one of a number of players now in 'must own' territory.

Another Man Utd player who could prove to be a popular acquisition is forward Marcus Rashford (£8.8m). With 14 goals and 5 assists in the league so far this season, the striker was in red hot form before injury ruled him out from Gameweek 23 up until now. Rashford has featured in Man Utd's behind closed door friendlies leading up to their Gameweek 31+ match away at Spurs and he should be set to pick up where he left off against Norwich in his last league appearance, when he bagged a brace. A potentially golden differential that should be seriously considered by FPL managers.