January 22, 2021 9:00 AM
Last modified date: January 22, 2021 12:46 AM

Jamie Ryder
FPL Gameweek 20 – Captain Picks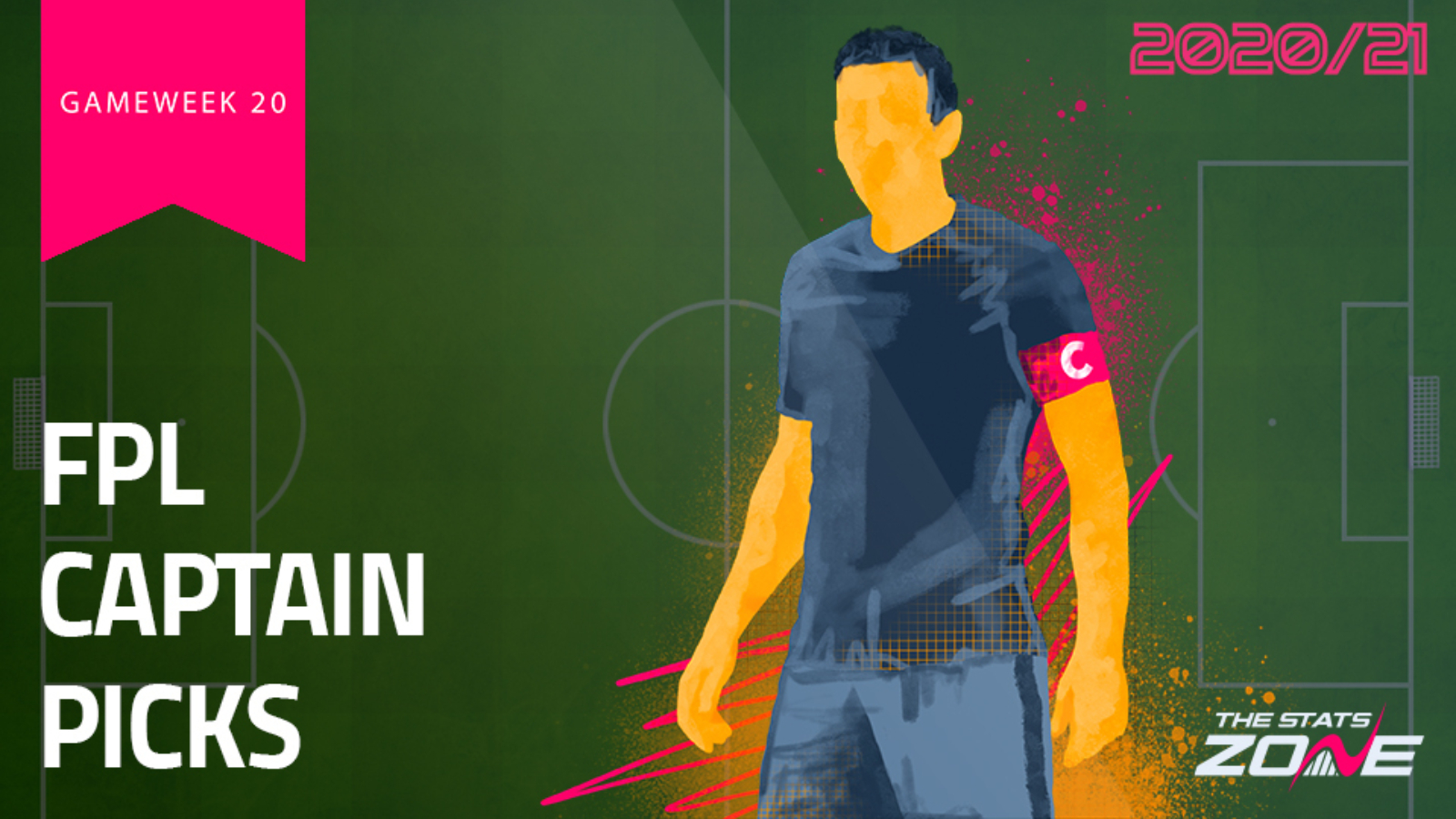 As the double gameweek of dreams concludes, an air of uncertainty permeates throughout the dubious FPL community. Are Man Utd finally good at football again? Are this Rolls Royce of a Liverpool side capitulating? Is John Stones (£5.1m) suddenly a necessity as opposed to an option? And most importantly, what shampoo does Edinson Cavani (£7.8m) use to get those luscious locks so silky smooth?

Gameweek 19 brought us FPL soldiers through an array of motions. Michail Antonio (£6.3m), a suggestion in our captain's article, brought widespread joy with two match-winning goals and maximum bonus points in both fixtures. Harry Kane (£11.1m) scored in his side's battering of Sheffield Utd to give us reaffirmation that two-for-one deals aren't always what they seem (unless it's on Cavani's shampoo). Finally, Kevin De Bruyne (£11.9m) brought us all on a nostalgic journey of the curse of the Triple Captain chip when he pulled up after 59 minutes against Villa. Think of the points Kevin, think of the points.
In perhaps the most significant development over the last few gameweeks, Arteta's Arsenal look a half-decent side again. Arsenal assets are like that grubby Diadora polo you chucked in the back of your press a couple of years back; you know it's not great but you feel obliged to give it a wear or two. While Pierre-Emerick Aubameyang (£11.3m) and the work experience gang have impressed in recent weeks, approach these players with caution. Arteta is merely Frank Lampard with a stronger hairline and despite an impressive run of form, Arsenal are inevitably going to relapse into the 'we should never have sold the German Fortnite streamer' phase. Bukayo Saka (£5.4m) and Emile Smith-Rowe (£4.6m) are the only two assets worth considering over a deceivingly tough run of fixtures in the coming weeks. Four clean sheets would have you gravitating towards their defensive assets but Arteta's Lenor is going to run out eventually and with David Luiz (£5.4m) knocking about, those sheets may end up filthier than ever. If you came here looking for reaffirmation on your Aubameyang punt, please reconsider.
As normality is somewhat restored in the form of a single gameweek, this set of fixtures is not to be sneered at. Most notably, an increasingly strong Man Utd host Sheffield Utd in the hope of further emancipating the hope built up from their two-win victory streak recently. In another attractive match-up, Man City travel to the Hawthorns to face Allardyce's dismal West Brom. The likely absence of De Bruyne may be worth considering ahead of investing heavily in City's attacking assets.
PREMIUM PICKS
Marcus Rashford (£9.6m) vs SHU (H)
2020 was a memorable year in more ways than one for the seemingly ever-young Mancunian. His incredible achievements in assisting in the mission to alleviate child hunger aside, Marcus Rashford (£9.6m) scored 17 goals last season in the Premier League and the potential he has demonstrated in abundance has undisputedly manifested into pure talent. Rashford has the pace and clinical finishing to rival recently retired Wayne Rooney's record 250 goals for his club. The next step in Rashford's journey is achieving consistency in his game and whether it's down to fatigue or a lack of confidence, Rashford has had a forgettable start to the calendar year with sub-standard performances against Burnley, Villa and Liverpool a clear indication of the lapse in form in recent weeks.
A much-needed rest against Fulham will hopefully revitalise Rashford when he faces an opposition he excelled against only one month prior. The Englishman scored two fine goals as his side overcame the Blades 3-2 and he will be looking to trouble them once more to strengthen his side's lead at the top of the table. Bruno Fernandes (£11.3m) is also an attractive option having banished rumours of fatigue with an exceptional performance in the win against Fulham.
Gabriel Jesus (£9.1m) vs WBA (A)
If early reports on the severity of KDB's injury are to be trusted, expect Pep to ditch the false nine formation that has brought City copious amounts of success in recent fixtures. This formation has coincided with the re-emergence of some fringe players into the starting line-up for City, with Bernardo Silva (£7.4m) and Ilkay Gundogan (£5.5m) two of the most notably improved performers. Gabriel Jesus (£9.1m) has looked a little off colour this season and various stints of injury and isolation has done little to restore the clinical side of his game. With Aguero and KDB out for the foreseeable future, expect Jesus to be restored into the City line-up this week when they face a struggling West Brom side.
Despite an impressive victory against fierce rivals Wolves, West Brom are still performing horrendously and expect little or no respite over the coming weeks. Jesus will be looking to end his eight-league game goal drought and we are expecting him to do so in emphatic fashion.
Jack Grealish (£7.7M) vs BUR (A)
Aston Villa looked on course to recording one of the most exciting 0-0 draws in Premier League history before Tyrone Mings (£5.4m) clumsily turned into the offside Rodri (£5.4m) to record one of the strangest goals of the season so far. In a tantalizing match-up, Aston Villa once again demonstrated the danger they pose to big sides and Man City will have come out of that game thankful they won't have to face them again anytime soon. Pivotal to all that Villa do well is their magician and long-term fan-favourite Jack Grealish (£7.7m), who once again oozed class throughout against tough opposition.
The technical ability and finesse of Grealish has never been doubted but a slight lapse in form at the tail end of last season cast doubts on whether he would be able to keep Villa up this season. Coinciding with some exceptional recruitment in the summer transfer window, Grealish has massively upped the consistency of his performances and is undeniably in contention for the best player of the Premier League season. While Ben Mee (£4.9m) and James Tarkowski (£5.3m) are as resolute a partnership as you're likely to find in the bottom half of the league, expect Grealish to be too classy for the Tykes.
DIFFERENTIAL CHOICE
Ilkay Gündogan (£5.5M) vs WBA (A)
In recent seasons, Gundogan has suffered from a relatively severe case of the Marc Albrighton syndrome in a Manchester City side packed with superstars. This disease involves supporters of other teams not rating you as highly as your counterparts because you're potentially less marketable and less of a flair player than some of your teammates.
Gundogan has helped ensure this diagnosis is not terminal and playing in a more advanced role in this City side has displayed the outstanding technical ability of the German midfielder that Pep has continuously rated so highly. After scoring a penalty against Villa, it is clear he will retain these duties for the time being and with Raheem Sterling (£11.4m) running against Kieran Gibbs (£4.3m) and Kyle Bartley (£4.4m), don't be surprised to see City win at least one penalty. Whilst possessing a potentially lower ceiling than some of his teammates, Gundogan is less likely to be rotated and set-piece duties could be pivotal in this fixture.