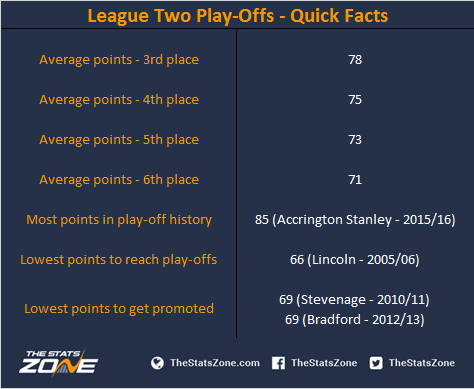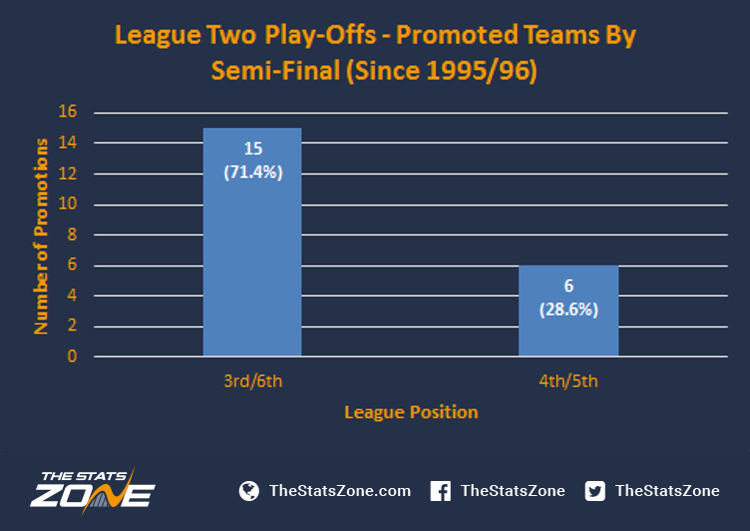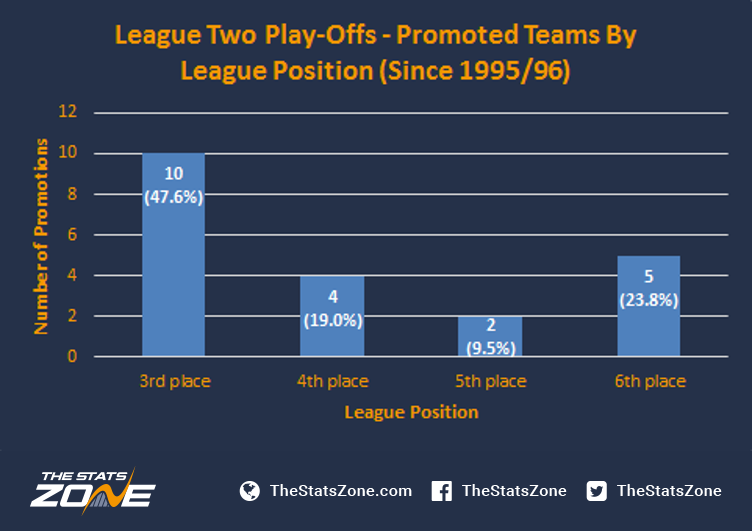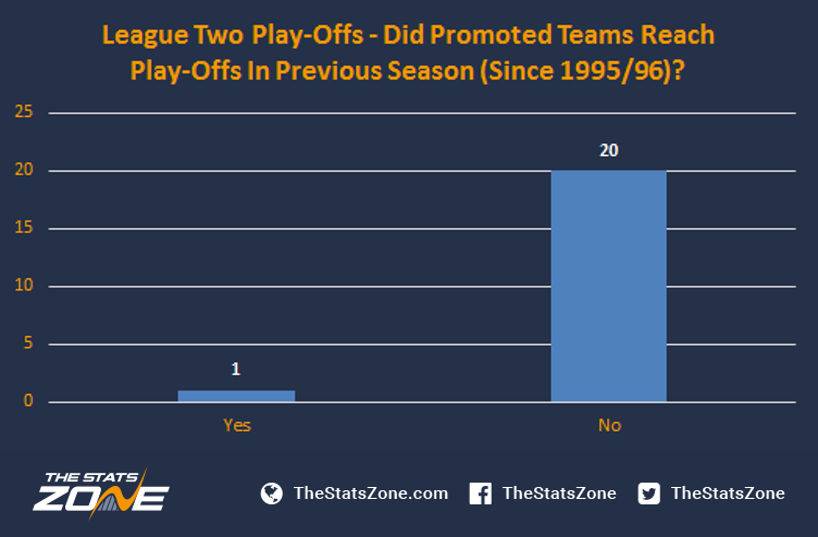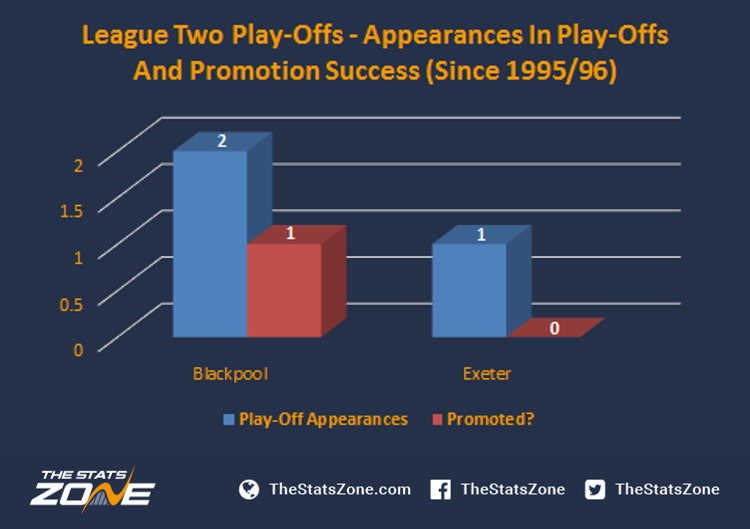 Please note that play-off appearances include this season.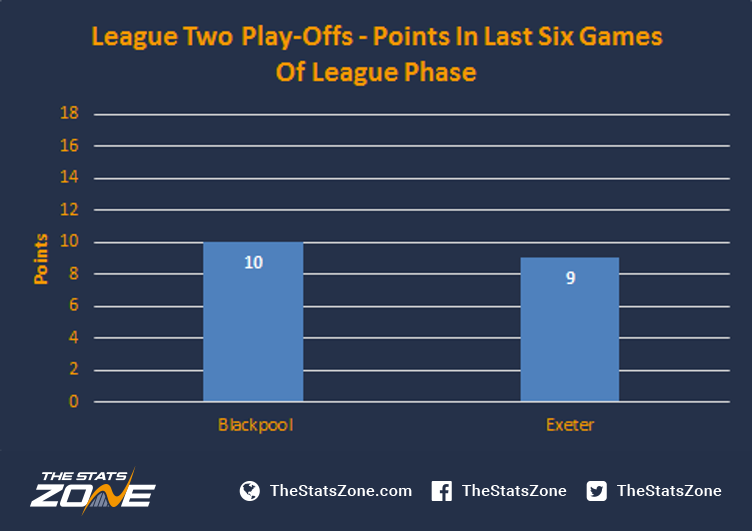 Final Facts (since 1995/96)
There have been an average of 2.43 goals per game in League Two play-off finals.
On average, losers of play-off finals had the better of their opponents in their two matches in the league campaign, averaging 3.19 points over the two games as opposed to 2.29 for the winning finalists.
Both teams have scored in just seven of the 21 finals since 1995/96.
The higher ranked team (by league position) has prevailed in 13 out of the 21 finals since 1995/96.
Blackpool defeated Exeter 2-0 at home on the opening day of the League Two season back in August. The sides then played out a 2-2 draw in February.
The League Two play-off final has gone to extra-time just three times since 1995/96, and reached penalties on two occasions.