In our last Boxing article, we looked at the recent history of the four main boxing organisations and who has held those belts currently and since the turn of the century. This time around, we wanted to dig a little deeper into each belt and weight category to see if certain weights or belts were more likely to exchange hands more frequently.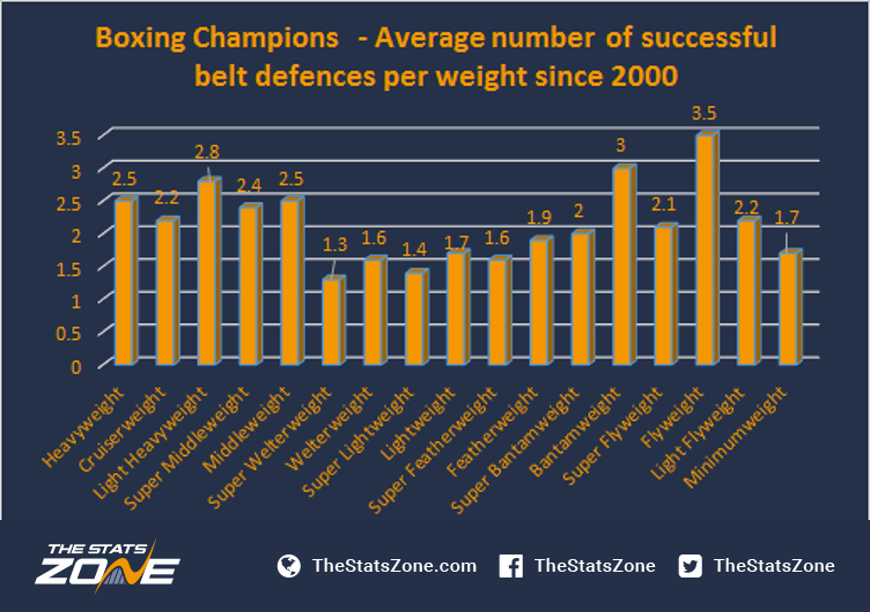 Our first look was at each different weight category since 2000, and to look at the average number of title defences. There are various hypotheses that could exist; for example, the higher the weight and the stronger the fighter the probability of knockouts is much higher, due to increased volatility. However, the numbers did not overly reflect that as there was a relatively neat curve with some of the lightest fighters averaging the most number of title defences. One possible theory here could be that the more extreme the weight, the more specialists there are and potentially less participants.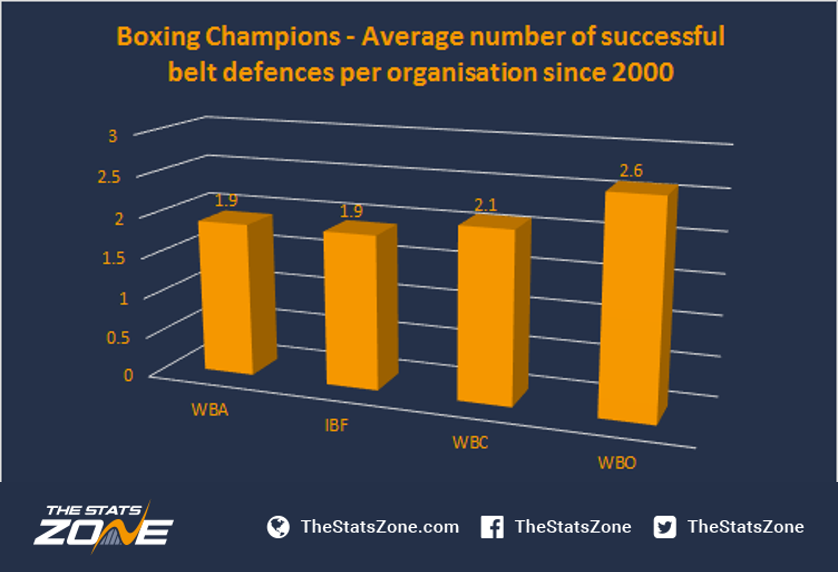 The next analysis we wanted to carry out involved the average number of successful defences at organisation level. Certain organisations are often derided due to the way in which the rankings work, so that could arguably see a greater turnover in champions. The WBO is clearly the standout organisation here with their belts averaging 2.6 defences – significantly more than the other three belts.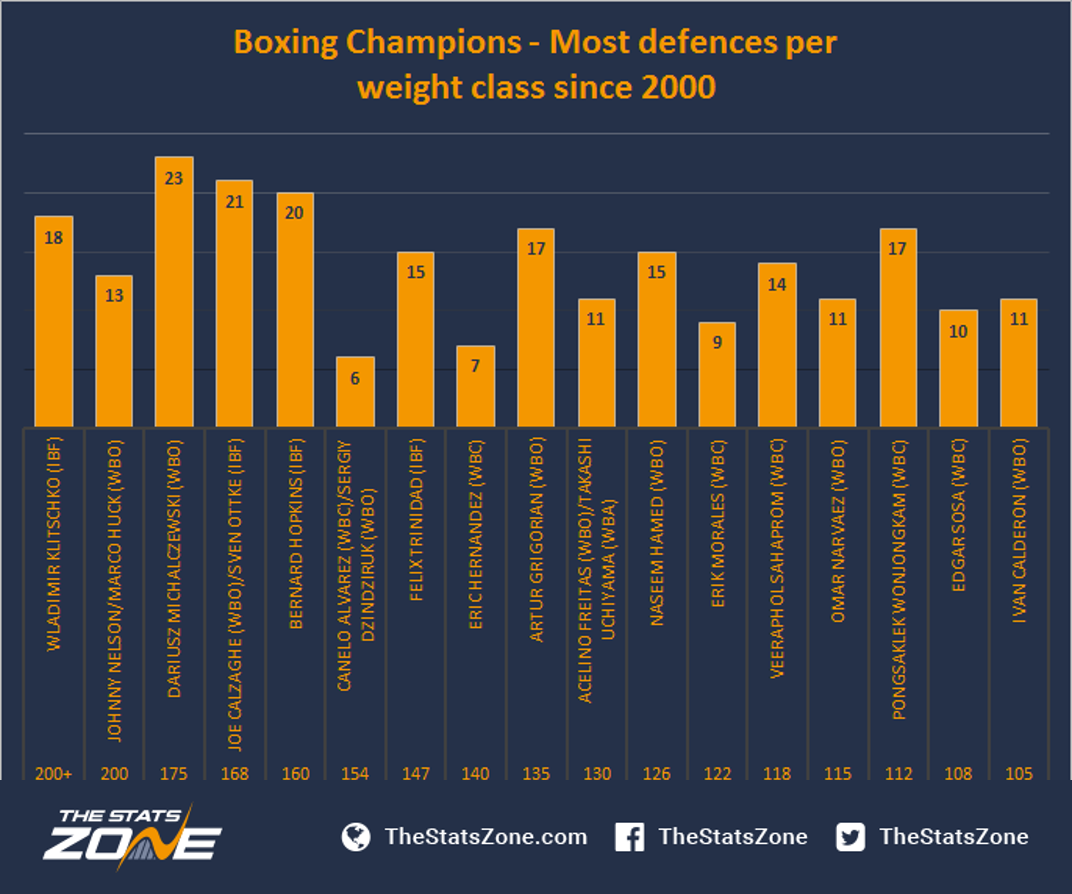 When we look at these numbers, the curve understandably is very similar to the first graphic showing average number of belt defences per weight, but there are spikes in some of the middle weights. Polish light heavyweight Dariusz Michalczewski holds the record since 2000 of defending his WBO belt on an impressive 23 occasions, closely followed by Joe Calzaghe and Sven Ottke on 21 and Bernard Hopkins on 20. It is fair to say that while arguments will always be made over who are the better fighters, these stats are impressive by any standards.
The standout stats here however lie in the organisations which had the most successful fighters. 10 of the 21 champions listed held WBO belts, which gives greater understanding as to why the average number of defences was so much greater. In comparison, the WBA have had just 1 of those 21 fighters. Comparing the quality of the fighters that have held belts in all organisations is pretty futile – the quality across all of them is excellent. However, the dominant champions have held WBO (10) and WBC (6) belts. We can debate the pros and cons behind each belt and each organisation, but in this day and age where boxers appear more prone to relinquishing belts in search of bigger pay days, big respect to those that do go on to make numerous defences.