A list of PDC World Championship nine-dart finishes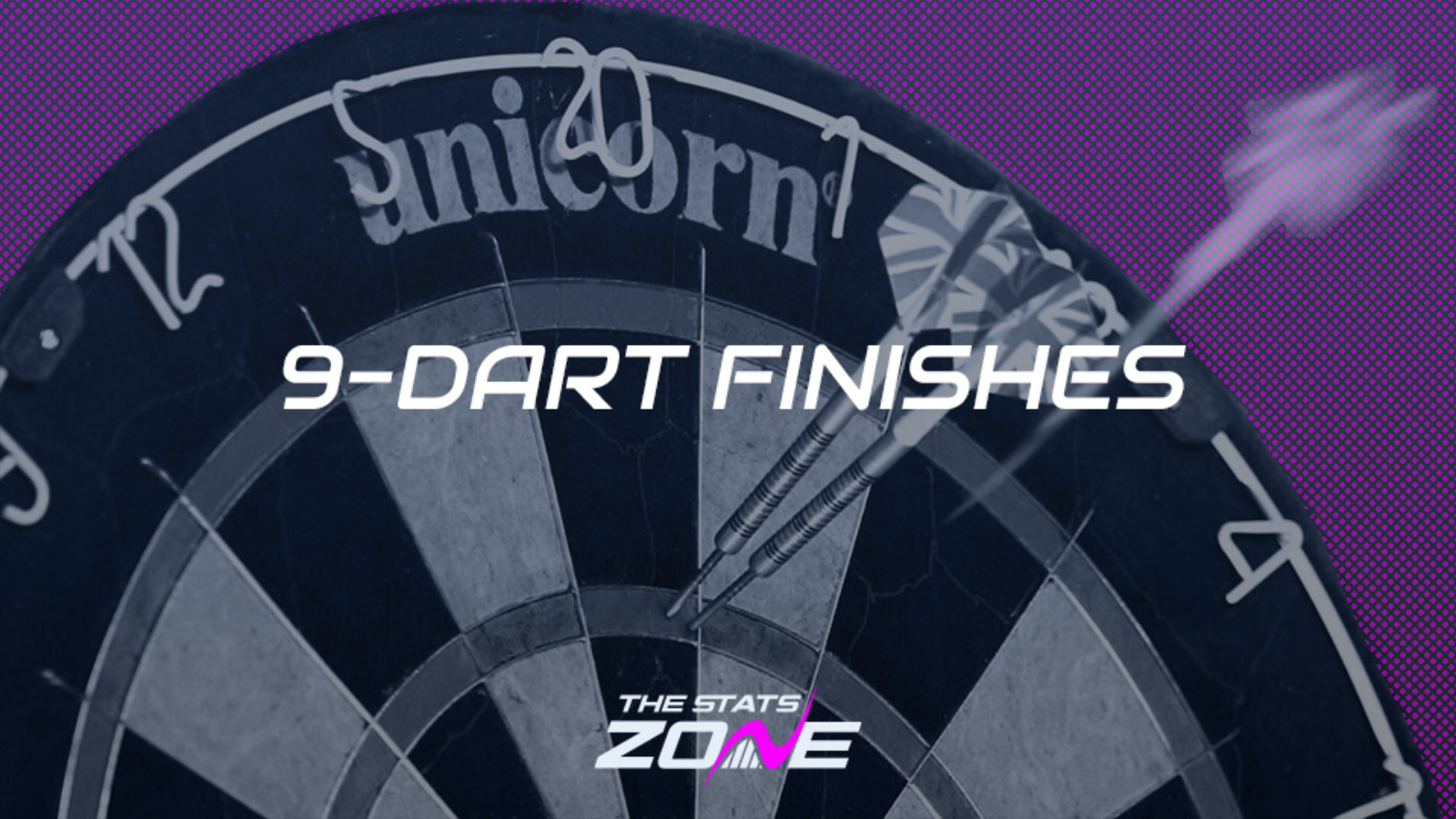 AT A GLANCE

Total number of nine-darters - 9
Different players with a nine-darter - 7
Player(s) with the most nine-darters - Raymond van Barneveld & Adrian Lewis (2)
World Championship tournament with the most nine-darters - 2012-13 & 2013-14 (2)
Player with the most nine-darters against - Jelle Klaasen (2)
Number of different scoring combinations of nine-darters - 2
PDC WORLD CHAMPIONSHIP NINE-DART FINISHES
| | | | | | |
| --- | --- | --- | --- | --- | --- |
| No. | Date | Player | Opponent | Venue | Method |
| 1 | 02/01/2009 | Raymond van Barneveld (1) | Jelle Klaasen | Alexandra Palace, London | 3 x T20; 3 x T20; T20, T19, D12 |
| 2 | 28/12/2009 | Raymond van Barneveld (2) | Brendan Dolan | Alexandra Palace, London | 3 x T20; 3 x T20; T20, T19, D12 |
| 3 | 03/01/2011 | Adrian Lewis (1) | Gary Anderson | Alexandra Palace, London | 3 x T20; 3 x T20; T20, T19, D12 |
| 4 | 23/12/2012 | Dean Winstanley | Vincent van der Voort | Alexandra Palace, London | 3 x T20; 3 x T20; T20, T19, D12 |
| 5 | 30/12/2012 | Michael van Gerwen | James Wade | Alexandra Palace, London | 3 x T20; 2 x T20, T19; 2 x T20, D12 |
| 6 | 14/12/2013 | Terry Jenkins | Per Laursen | Alexandra Palace, London | 3 x T20; 3 x T20; T20, T19, D12 |
| 7 | 14/12/2013 | Kyle Anderson | Ian White | Alexandra Palace, London | 3 x T20; 3 x T20; T20, T19, D12 |
| 8 | 30/12/2014 | Adrian Lewis (2) | Raymond van Barneveld | Alexandra Palace, London | 3 x T20; 3 x T20; T20, T19, D12 |
| 9 | 02/01/2016 | Gary Anderson | Jelle Klaasen | Alexandra Palace, London | 3 x T20; 3 x T20; T20, T19, D12 |
TRIVIA
Raymond van Barneveld was the first player to ever throw a nine-dart finish at the PDC World Championship.
Raymond van Barneveld's two nine-dart finishes both came in the same calendar year.
Adrian Lewis is the only player to throw a nine-dart finish in a World Championship final.
All of the PDC World Championship nine-dart finishes have come at Alexandra Palace - none were achieved at the Circus Tavern.
Click here for a list of all televised nine-dart finishes

Click here for a list of all nine-dart finishes in Premier League history
Click here for a list of all nine-dart finishes in UK Open history
Click here for a list of all nine-dart finishes in World Matchplay history
Click here for a list of all nine-dart finishes in Grand Slam of Darts history
Click here for a list of all nine-dart finishes in World Grand Prix history
Click here for a list of all nine-dart finishes in European Championship history