3 Dart Analyst's six memorable televised nine-darters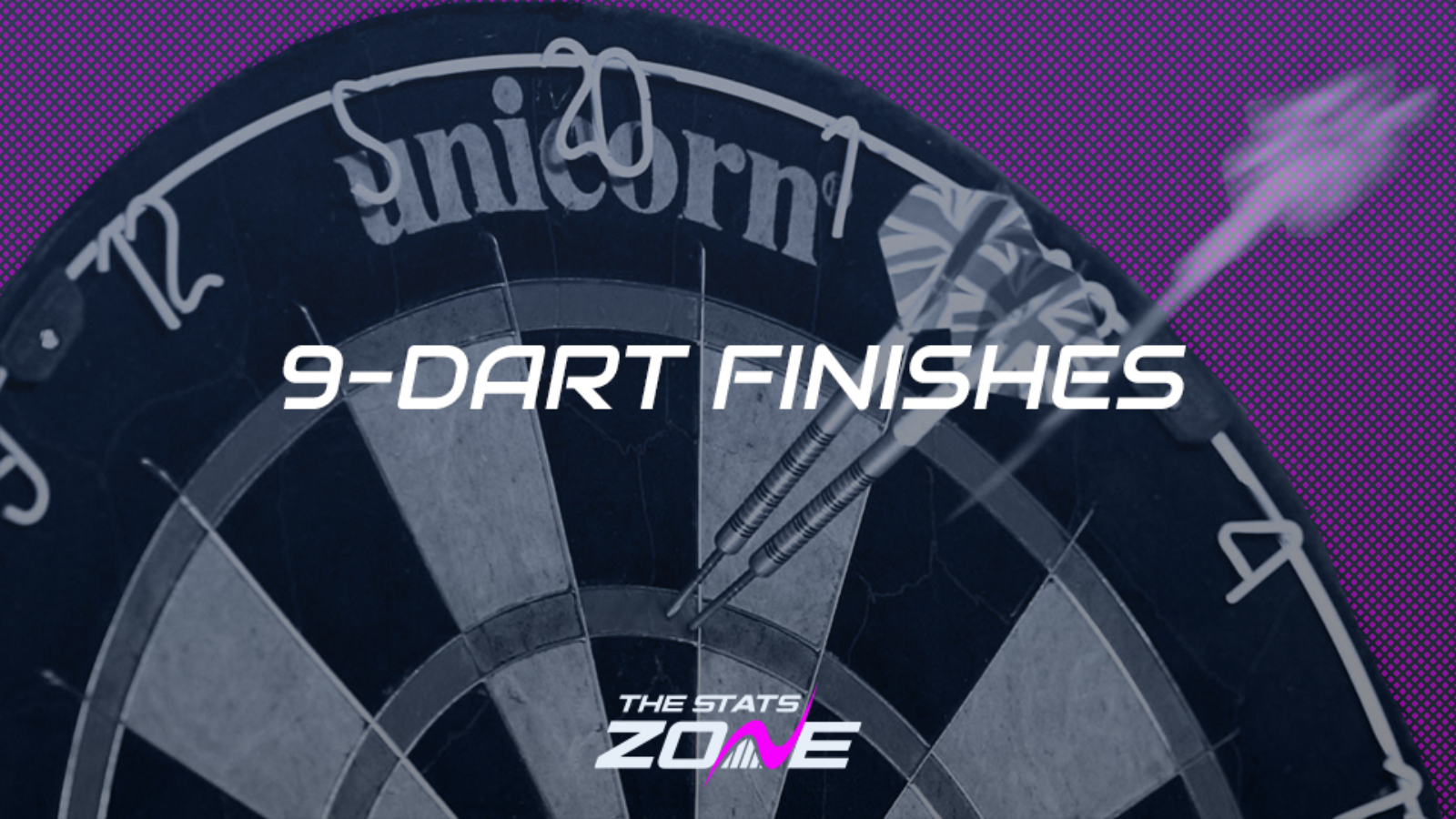 3 Dart Analyst takes a walk down memory lane with this selection of six memorable televised nine-darters.

RAYMOND VAN BARNEVELD vs Peter Manley (Week 5, 2006 Premier League)
(3 x T20; 3 x T20; T20, T19, D12)
Excitement in the darting world was high in early 2006 as Barney had only recently moved across to the PDC and was given a wildcard invite into the Premier League; it didn't take him long to really make his mark with this nine-dart finish against Peter Manley. The commentary on this clip is legendary also!
MICHAEL VAN GERWEN vs James Wade (Semi-final, 2012-2013 PDC World Championship)
(3 x T20; 2 x T20, T19; 2 x T20, D12)
This is Van Gerwen at his best with a nine-darter followed in the next leg by eight perfect darts only just to fall short on the D12 as he threatened to make history. I remember watching it live and just shaking my head in amazement at the perfection that MVG was serving up.
PAUL LIM vs Jack McKenna (Second round, 1990 BDO World Championship)
(3 x T20; 3 x T20; T20, T19, D12)
The first ever nine-darter at a World Championship saw Lim rewarded with 52K. It's always worth watching again and again, not least to see the delight from Lim and to hear the commentary from Tony Green after the final dart goes in!
JOHN LOWE vs Keith Deller (Quarter-final, 1984 MFI World Matchplay)
(3 x T20; 3 x T20; T17, T18, D18)
John Lowe has the honour of being the first person to achieve a nine-dart finish in a televised darts tournament all the way back in 1984 and he earned a very tidy sum of £102k for doing so. Lowe's feat is even more impressive given the size of the segments on the board and his barrels!
PHIL TAYLOR vs Chris Mason (Quarter-final, 2002 World Matchplay)
(3 x T20; 3 x T20; T20, T19, D12)
Phil Taylor was to hit a few more televised nine-darters during his career but this one is by far the most memorable as it was the first ever perfect leg in a PDC televised tournament. Listen also for some classic commentary on this clip from Sid Waddell and Dave Lanning.
BRENDAN DOLAN vs James Wade (Semi-final, 2011 World Grand Prix)
(Double start: D20, 2 x T20; 3 x T20; T20, T17, bullseye)
Dolan opened the leg with a double and finished on the bull and that makes this nine-darter very special indeed. Although the Northern Irishman only earned £5,000 for the remarkable feat, he did go on to win the match to reach his first ever major televised final.