March 18, 2020 7:37 PM
Last modified date: April 03, 2020 4:43 PM

The Stats Zone
Coronavirus in Sport – the impact on Tennis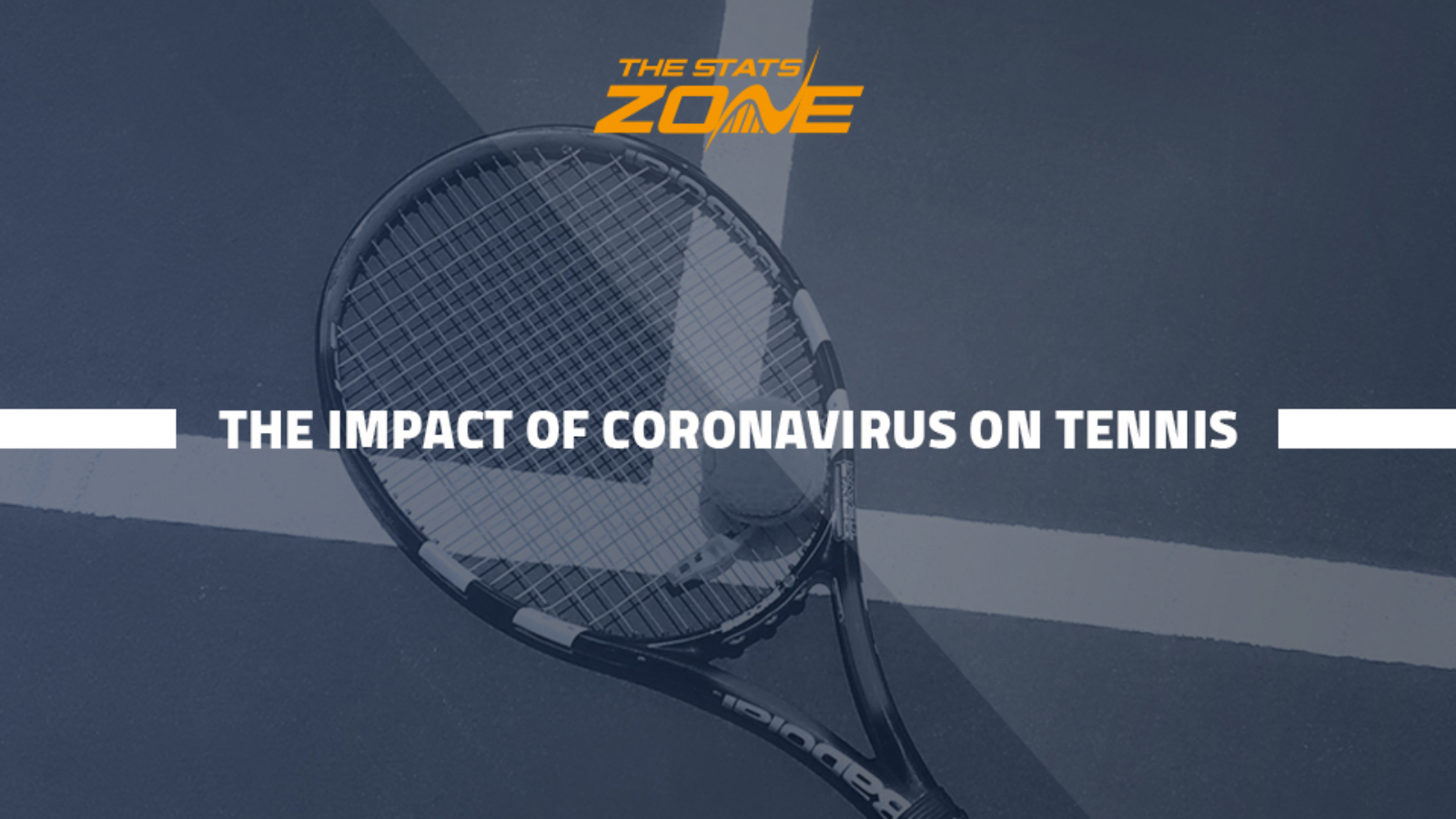 This is a continuously updated account of how tennis has been impacted by the developing coronavirus pandemic. For information on how the virus has affected other sports, click here.
1st April - The All England Club officially cancelled the 2020 Wimbledon Championships, and it will not be rescheduled for a later date.

25th March - The All England Club have said that a decision over the postponement or even cancellation of Wimbledon, due to take place form the 29th June, will be made next week.
18th March - Both the ATP and WTA have extended their suspension of all tour activity from 27th of April and 2nd May, respectively, until the 7th June.
18th March - The United States Tennis Association (USTA) will not rule out moving the US Open to a later date in the wake of the French Tennis Federation (FTF) rescheduling Roland-Garros for the 20th of September.
17th March - The French Open has been moved to mid-September, just a week after the scheduled completion of the US Open that will clash with the Asian circuit and Laver Cup as things stand.
17th March - The Lawn Tennis Association (LTA) suspends all activity, including competitions from grade 1 to 6, until a preliminary date of April 20th in line with the current stance of the ATP tour.
17th March - The WTA extends an initial suspension of play from April 20th to May 2nd and will make decisions later this week on the rest of the European clay-court tournaments.
12th March - The ATP tour is suspended for a preliminary period of six weeks, meaning all ATP Tour and Challenger events scheduled up to April 20th, including two ATP 1000 Masters events, will not take place.