This article was for their first fight. For a preview of their rematch, click here.
September 16th sees one of the most anticipated fights in boxing take place, as pound-for-pound (P4P) greats Canelo Alvarez and Gennady Golovkin meet at the T-Mobile Arena in Las Vegas. Boxing fans have debated who the P4P best is for years, and with a rematch clause in place for both fighters, we could see a series of bouts before the matter is finally put to rest.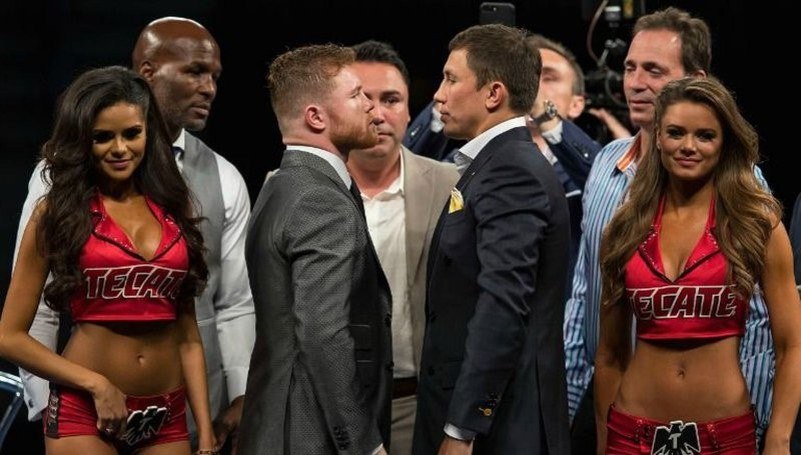 The mega-fight will take place on Mexican Independence Day. GGG will put his IBF, WBA and WBC world titles on the line while Alvarez defends The Ring middleweight title.
Remarkably, Alvarez is nine years Golovkin's junior and yet has amassed 14 more bouts and racked up 181 more rounds in the ring, making him arguably the more experienced fighter.
GGG is renowned for his power and boasts one of the most impressive knock-out records in boxing today, with a knock-out conversion of 89% from 37 victories. Still, he has only been taken the distance on just four occasions; an area many perceive could be the blueprint to defeat him.
Alvarez on the other hand has been taken the distance on 15 occasions - losing just once to Floyd Mayweather – and his 67% knock-out record validates his power as well as all-round boxing skills.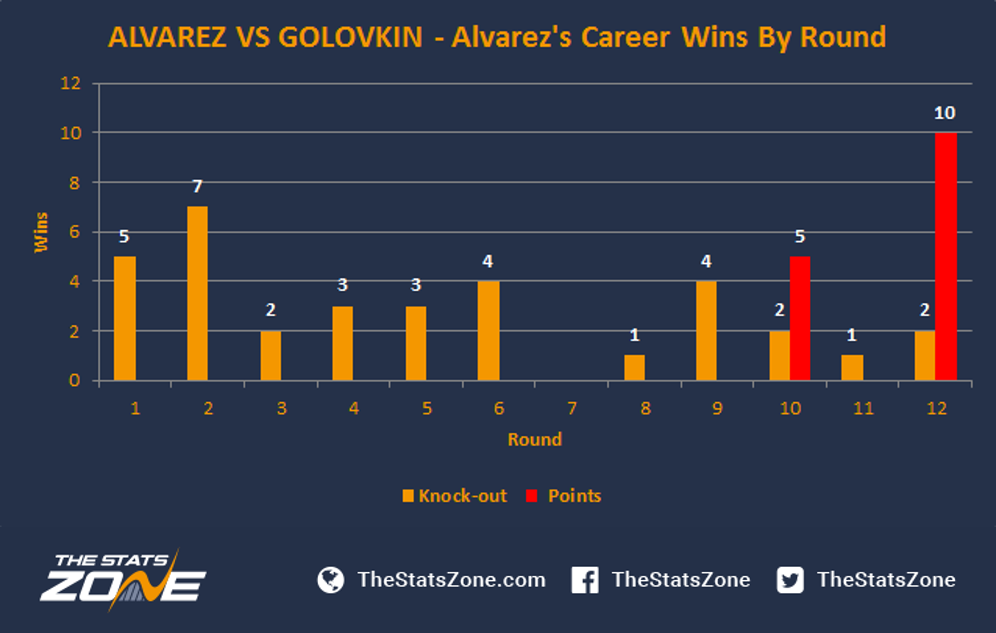 Alvarez has recorded a total of 24 knock-out victories inside the first six rounds, signifying his explosive power and typical attacking Mexican style. However, he has totalled five points victories in the 10th round and 10 wins when taken the full distance in 12 round bouts, showing he can tailor his approach depending on the opponent.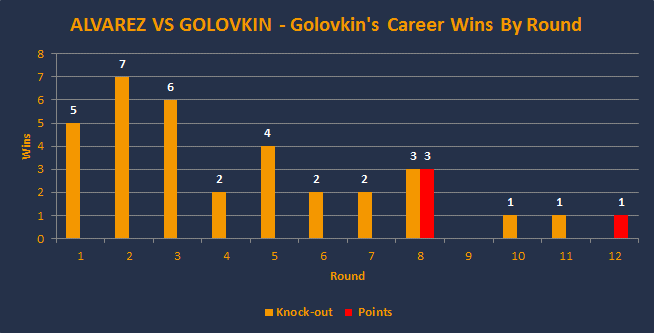 GGG has amassed 26 knock-out victories inside six rounds and a further five inside eight rounds. Only once has he been taken the full distance, during his last outing against Daniel Jacobs.
Overall, both have similar records during the first half of fights, which could result in a cagey opening as both fighters will be wary of the other's power. However, the second half of the fight will in theory suit Alvarez more, given his greater experience over these rounds.

We'll now look at the punch stats of both fighters' previous contests (Alvarez vs Chavez Jr. and Golovkin vs Jacobs).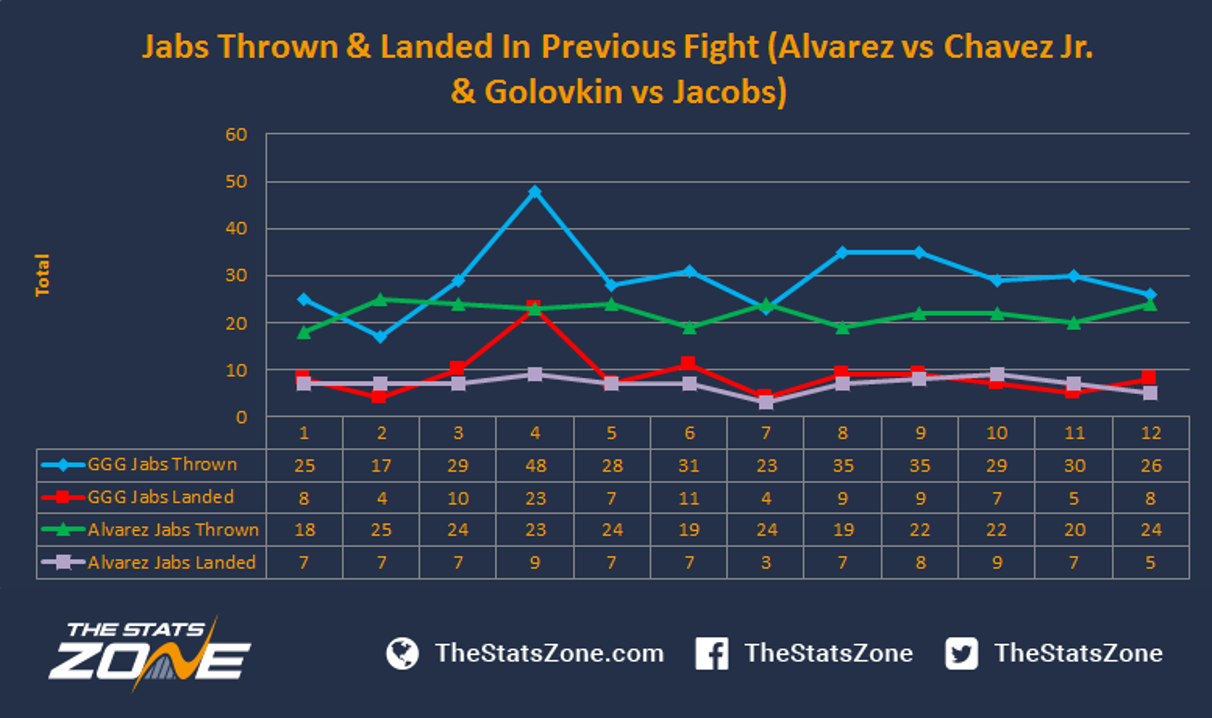 GGG consistently threw more jabs against Jacobs than Alvarez did in his bout with Chavez Jr.
GGG's total per round varied throughout the fight, whereas Canelo stayed consistently around the 20 mark.
GGG summoned 356 jabs and landed 105 with a conversion rate of 29.5%, whereas Alvarez threw 264 and landed 83 with a conversion of 31.4%.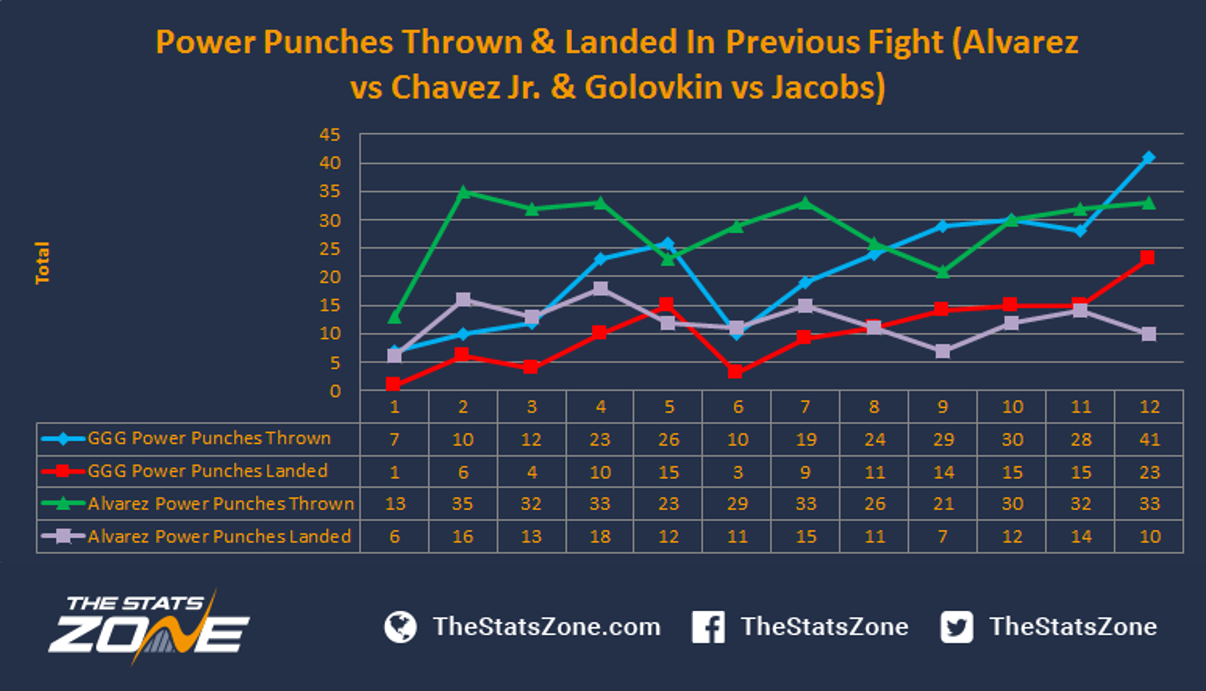 Alvarez consistently threw more power punches per round in their respective fights, averaging 28 compared to GGG's 21.
Alvarez threw a total of 340 and landed 145 with a conversion rate of 42.6%, while GGG threw 259 and landed 126, converting to 48.6%.
Notably, GGG started to throw and land more power punches towards the second half of his previous fight, and his ability to finish strong and be durable will serve him well against Alvarez.
Alternatively, Alvarez was able to throw big punches constantly throughout his previous fight, and yet failed to inflict a knock-out on his opponent.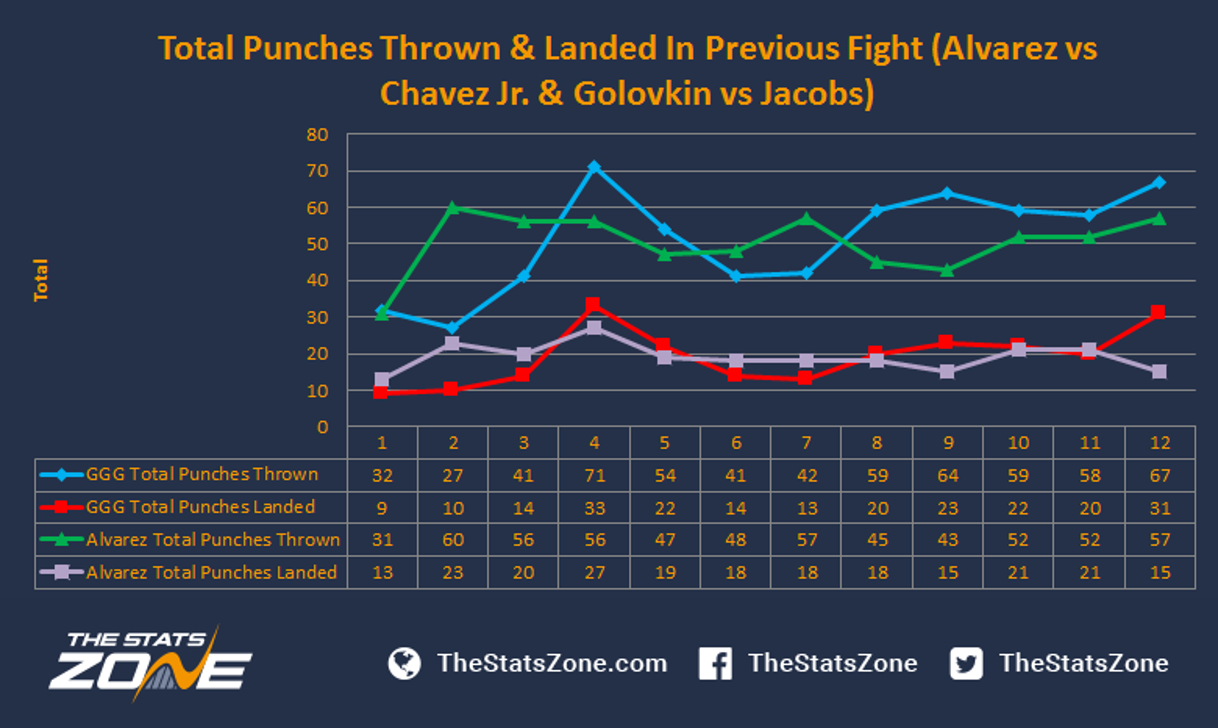 Overall, both fighters recorded very similar punch stats – albeit in different manners – with GGG throwing a total of 615 and landing 231 (37.6%), compared to Canelo's 604 thrown and 228 landed (37.7%), further highlighting how little there is to choose between the two.
Alvarez has amassed a greater number of bouts at a much younger age compared to his counterpart. Nevertheless, both fighters have the power to end the fight at any stage, as well as the all-round skills to take it the distance and outwit the opposition, but whatever the outcome, expect an explosive and entertaining contest which hopefully will be the first of a series between the two superstars.
Punch stats obtained from CompuBox.