Wales' Lee Selby puts his IBF World Featherweight title on the line against long-time rival and mandatory challenger Josh Warrington. The defending champion makes his defence in Warrington's backyard at Leeds' Elland Road on May 19th, and the winner will aim to set up a mega clash with former two-weight world champion Carl Frampton.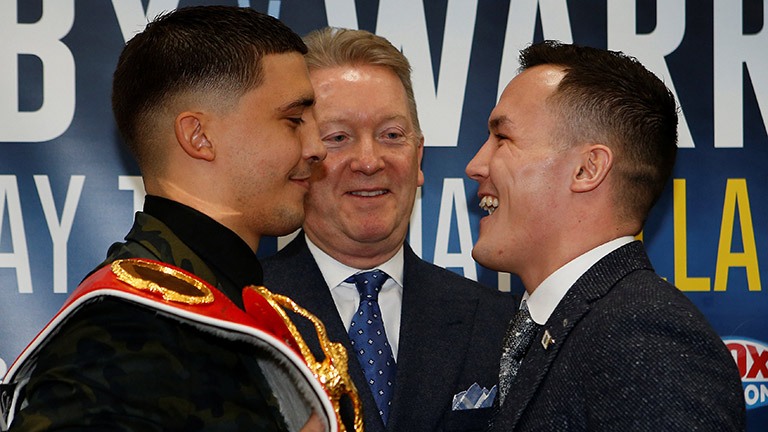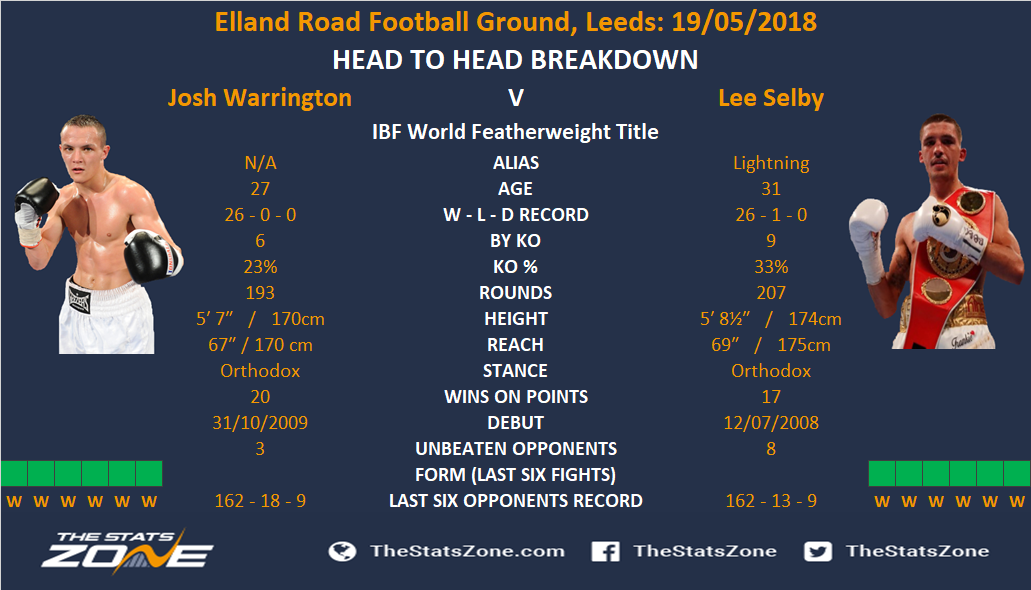 Warrington is aiming to become Britain's number one featherweight, whereas Selby sees this as another rival wanting his title but doesn't deserve to be mentioned in the same sentence as him. Either way, both will have prepared to the maximum for this encounter.
On paper, there is little to choose between the two fighters with Selby having had just one extra bout (27) in his career having turned professional 13 months earlier. The Welshman has one loss on his record – unlike the unbeaten Warrington – coming in just his fifth outing when he lost on points, a loss that has no doubt made him the world champion he is today.
Selby possesses the physical benefit in this match-up with a two-inch reach advantage and has KO'd three additional opponents, suggesting his physical prowess could play a factor in this contest.
Although Selby is the title holder, there is nothing to choose between the calibre of their previous six opponents with Selby on average facing fighters with just four fewer defeats. Warrington undoubtedly deserves to share the ring with 'Lightning' and has the quality to make this a genuine contest, but Selby's experience against eight unbeaten fighters could be another area that plays a role in his approach.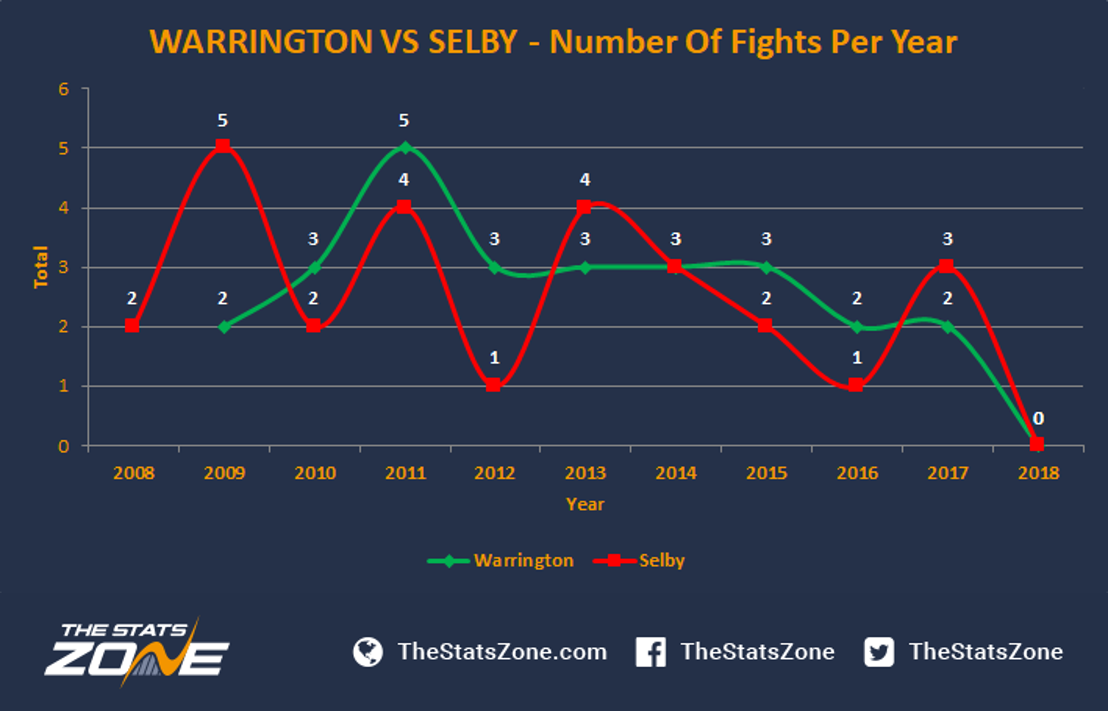 Both have always fought in the featherweight division and built their careers up slowly over the years to be in this position. Neither has chased numerous fights per year to speed up their experience and have consistently fought throughout their careers with no notable lay-offs due to injuries.
Warrington has been slightly more active on average, fighting 2.6 times per year compared to Selby's 2.5, showing both are in the prime of their professions.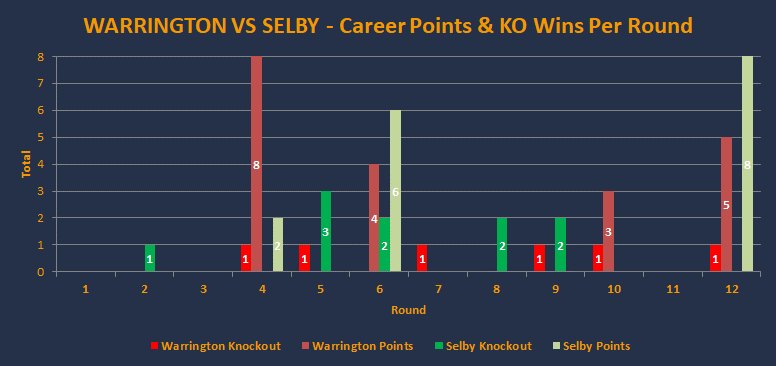 Warrington has won on points 20 times from his 26 contests, showing he favours his speed and punch skills over power and has the confidence in his ability. He has gone the full 12 rounds on five occasions including a KO in the 12th. Additionally, he has KO'd his opponent twice during the latter rounds in his previous three outings, demonstrating his ability to wear his opponent down and use his superior fitness to finish them off with power when required.
Selby on the other hand has amassed eight points victories when going the distance – perhaps showing the difference in the level of fights he has been in. The Welshman is most dangerous during the second half of fights, having recorded six of his nine KO's from rounds six onwards.
Expect Warrington to take the early rounds but as the fight goes on, Selby will become the more dangerous of the two and it might be a case of the Leeds man is holding on towards the end.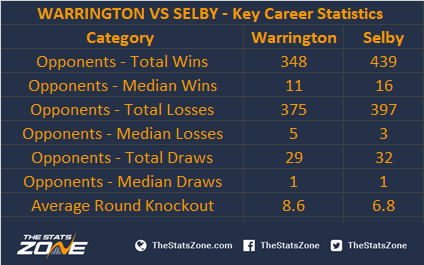 Throughout their careers, Selby has fought a higher level of opponent with a median record of 16 – 3 – 1 compared to Warrington's 11 – 5 – 1, an area that once again shows Selby has the experience and boxing skills to dispatch his opponent.
Additionally, Selby's KO's have come on average in round 6.8 compared to Warrington's 8.6 – and although not a significant statistic for this encounter – it does further demonstrate that Selby can be victorious against quality fighters with more than one tactic.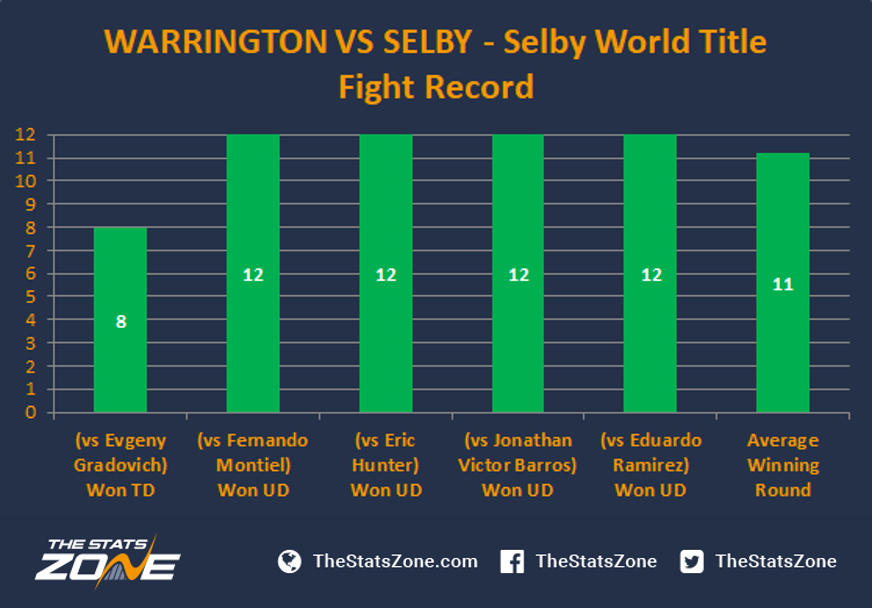 Selby defends his title for the fifth time since winning it against another unbeaten opponent in Evgeny Gradovich nearly three years ago (30/05/2015) at the O2 Arena. Since then, Selby has defended with convincing unanimous decisions and has to be the favourite to successfully defend his title.
Warrington has deservedly earned his shot at a first world title and does have the potential to cause an upset in front of his home fans. However, the current champion has too much in his favour to make him anything but the clear favourite; the Welshman has the experience against better opponents and in the bigger fights, as well as the ability to win using different tactics. Selby is very comfortable at this level which will make him extremely difficult to beat. As a result, expect him to put on a show of why he belongs in the ring with Carl Frampton – a fight that all fans want to see this summer.