Following the "oh no he isn't… oh yes he is" pantomime narrative surrounding Anthony Joshua's IBF heavyweight title defence this Saturday, British boxing fans would have been disappointed at the news that their Klitschko-sized Christmas present would have to wait until next spring. They instead get Éric Molina, so for many this will feel like going from a turkey Christmas feast to bangers and mash. However, Anthony Joshua cannot afford for complacency to permeate his preparation.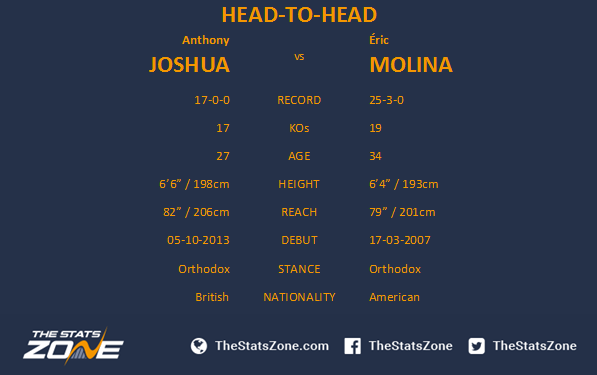 The Joshua camp has been pilloried for its choice of title challengers in the past year – Martin and Breazeale are names that inspire little more than a Google search. However, in Éric Molina they may have found a fighter that poses a new challenge. The 'Drummer Boy' rocked veritable knockout artist Deontay Wilder when the pair met last summer with a massive left hook in the third round. Molina then peeled himself off the canvas three times prior to being stopped in the ninth, winning many admirers in the process. He will need every ounce of that grit if he is to pull off the mother of all upsets this Saturday.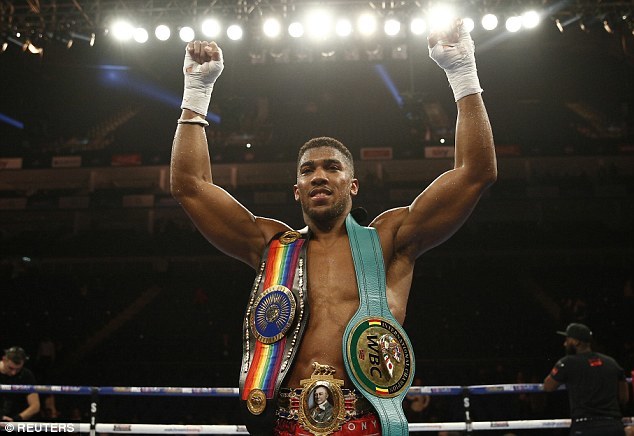 Anthony Joshua has littered the canvas with 17 pretenders since he pulled on that Olympic gold medal in London four years ago, with each challenger felled with his devastating fists – no need for judges here. In Joshua's last fight he landed 166 punches, whereas Dominic Breazeale connected with just 38. However, such ruthless efficiency engenders continuing uncertainty over AJ's stamina. Should Molina ignore the script this Saturday, does Joshua have the lungs to shift his hulking frame through 12 rounds?
In his last six fights, Éric Molina has gone 41 out of a possible 54 rounds. Joshua has dispatched his opponents in half the time, having fought just 21 rounds in his last six bouts. In fact, over his entire professional career, only two of AJ's fights have made it past the third round - both being dragged to the seventh. Molina has surpassed that in three of his last four match-ups. Against a heavily favoured Tomasz Adamek last April, the 'Drummer Boy' overcame early dominance from his Polish rival to send him sprawling in the dying seconds of the 10th round. Adamek couldn't beat the count. To maintain the punching power to see off his opponent so late in the bout is an attestation of his fitness levels.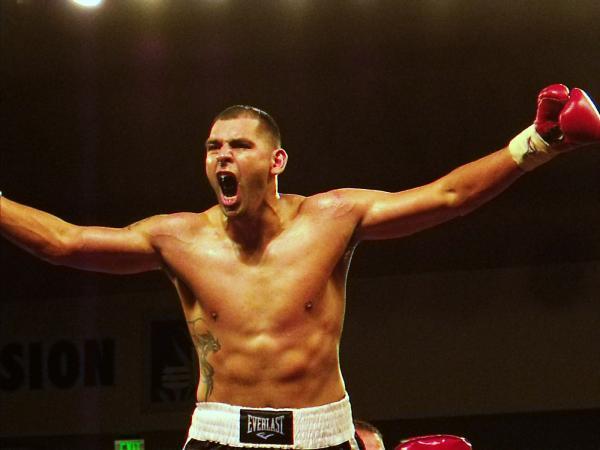 When comparing the previous opponents each fighter has faced, the win/loss records should be taken with a pinch of salt. Joshua's last four fights have been against previously undefeated fighters. By contrast, Molina's opposition in his last four fights had lost a combined 20 bouts prior to facing the American, but of course, Adamek and Wilder are top fighters and considered tougher opponents than anyone Joshua has faced up until this point.
The height and reach advantage is also on Joshua's side. In theory. Molina should find it difficult to get inside AJ's jab to deliver the same killer right that downed Adamek, although Dillian Whyte has shown that it is not impossible.
As mentioned, Joshua has endeavoured to knock the majority of his opponents out early, with just two of his fights making it past the third round, but as can be seen from the below graphic, Molina's victories have been more evenly spaced amongst the rounds: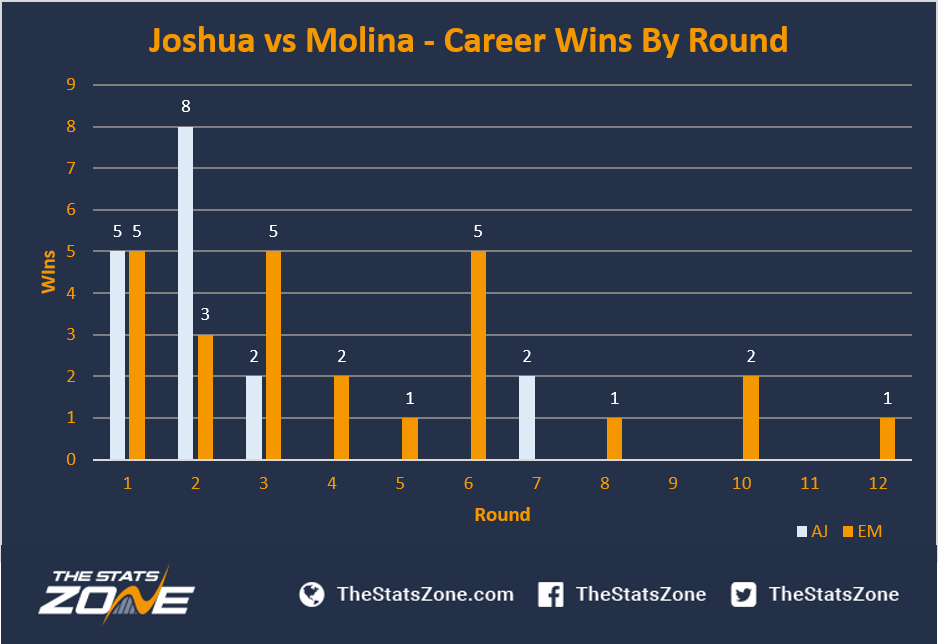 It should be noted that more of Molina's fights have gone the distance than the graphic suggests, as not all have been 12 round bouts. The American has won six fights by unanimous decision, only one of which had been in the 12th, the others have been in the 10th, sixth and even one in the fourth. Additionally, even though Molina has had his fair share of one and done fights, he hasn't seen a first or second round stoppage since 2009. In fact, as his career progresses so do the length of his fights. A potential sign that his power may be dwindling with age: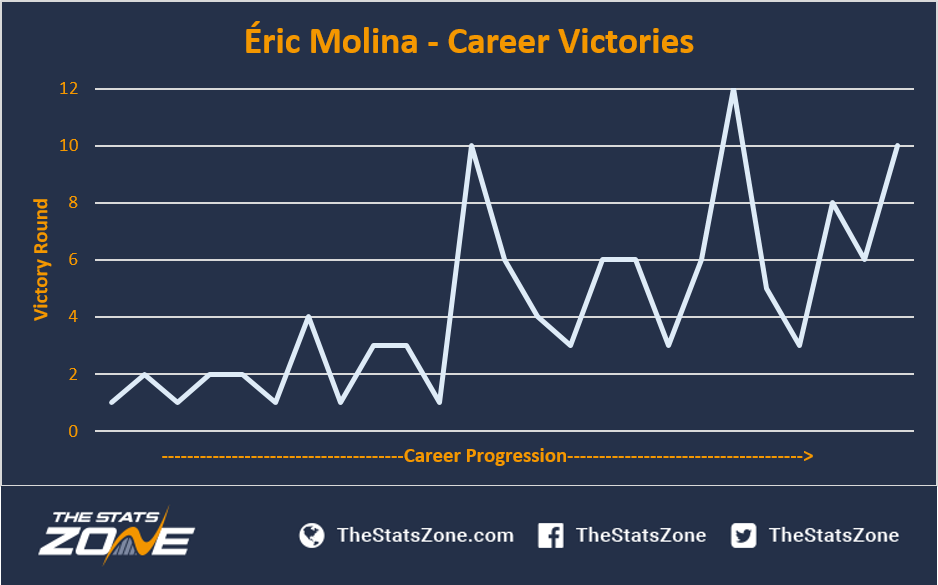 In an attempt to abridge the comparison of both fighters, we look to their one mutual opponent: Raphael Zumbano Love. Both men knocked out the Brazilian within five months of each other, however Joshua saw him off in two rounds whereas it took Molina eight. This may encapsulate the style of both fighters the best – Joshua the efficient KO powerhouse, versus Molina the grinder. The fact that Molina's last victory was his first fight outside of the US is further testament to Molina's resilient nature. If he is to overcome the odds he will again have to silence a raucous home crowd in Manchester this weekend, and attempt to take Joshua into waters he has never before traversed.