Anthony Joshua will challenge Charles Martin for the IBF world heavyweight title at The O2 this Saturday night showing live on Sky Sports Box Office. This represents a real step up in class for Joshua with Martin an unbeaten puncher, so how do the pair match up? TSZ look at the stats!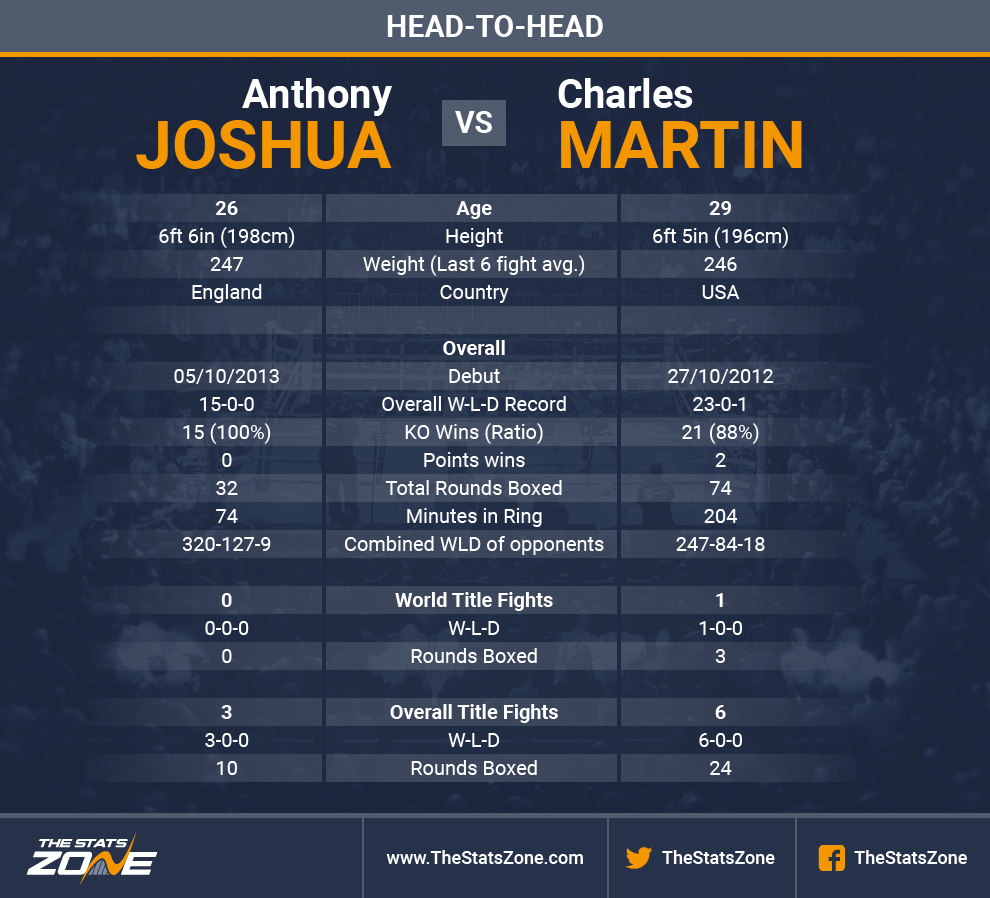 Power
Only 3 of the 39 fights the two have been involved in have not finished in a knockout. No doubting either man's power so a points decision is unlikely.
Minutes
Joshua has been in the ring for a mere 74 minutes and 6 seconds. Martin has almost 3 times as much with 204 minutes.
Experience
Martin has been professional for three and a half years – one year longer than Joshua, and 9 more fights.
Height & Reach
A marginal advantage for Joshua of 2 centimetres in height and 5cm in reach.
Quality of opposition
Edge goes to Joshua here who has faced a gradually increasing level of opponent. Glazkov represents the only significant test in Johnson's career and he suffered a knee injury in that defeat.
Chin
Impossible to tell so far. Neither have been on the receiving end of a real flush heavy punch to date, so this fight will see the first real test of at least one chin!
WHO ARE YOU PICKING?!