Alias: "Eisvogel"

Nationality: German
eSports team: Team Envy
Console: PS4
eWorld Cup seeding: 11
eWorld Cup group: Group C
Qualifying route: ESL Germany > Global Series Playoffs > eWorld Cup Grand Final
Twitter: @Eisvogel_7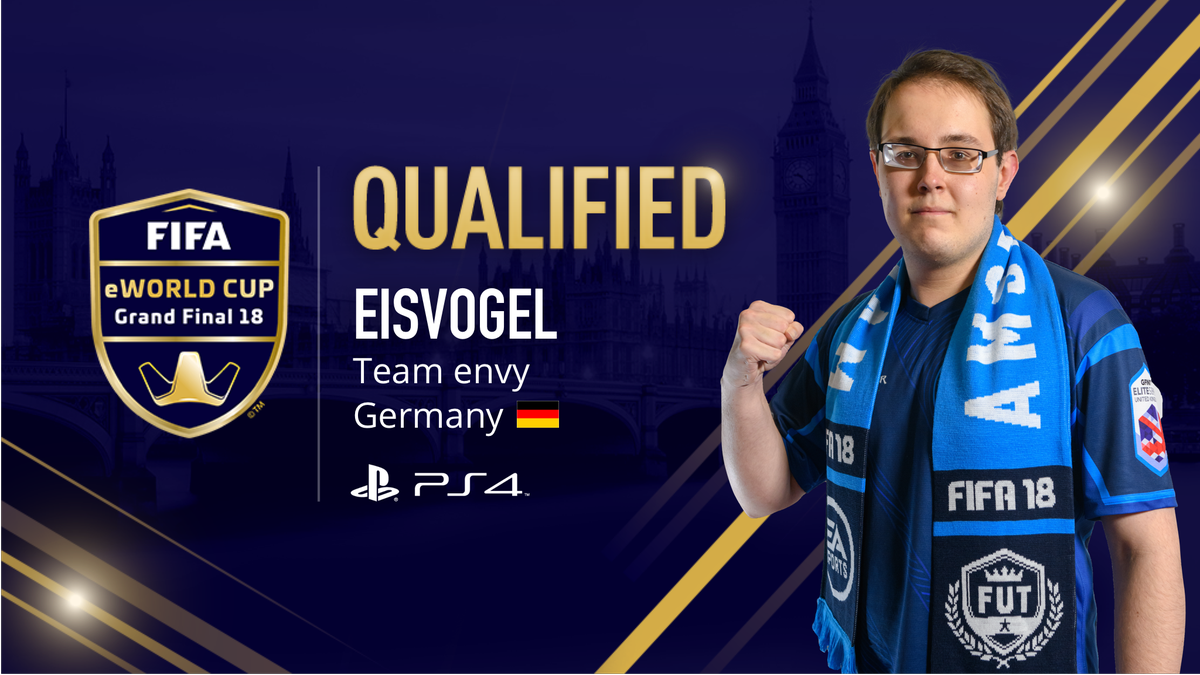 Philipp "Eisvogel" Schermer competes on the PS4 and is one of eight German players who have qualified for the 2018 FIFA eWorld Cup Grand Final. He plays for the prestigious US eSports organisation Team Envy.
It's been a hugely successful season for "Eisvogel" but the only thing missing has been a major trophy to show for his efforts. The German has finished runner-up at three separate offline tournaments so far; ESL Germany where his runner-up placing saw him qualify for the Global Series Playoffs, the second FUT Champions Cup event in Manchester and the FIFA eClub World Cup.
The Global Series Playoffs saw Schermer secure his spot at the 02 Arena in August after defeating AFC Ajax's "Lev" in the last 32 stage of the knockout bracket. He will be seeded 11th on the PS4 at the event and shall compete in Group C.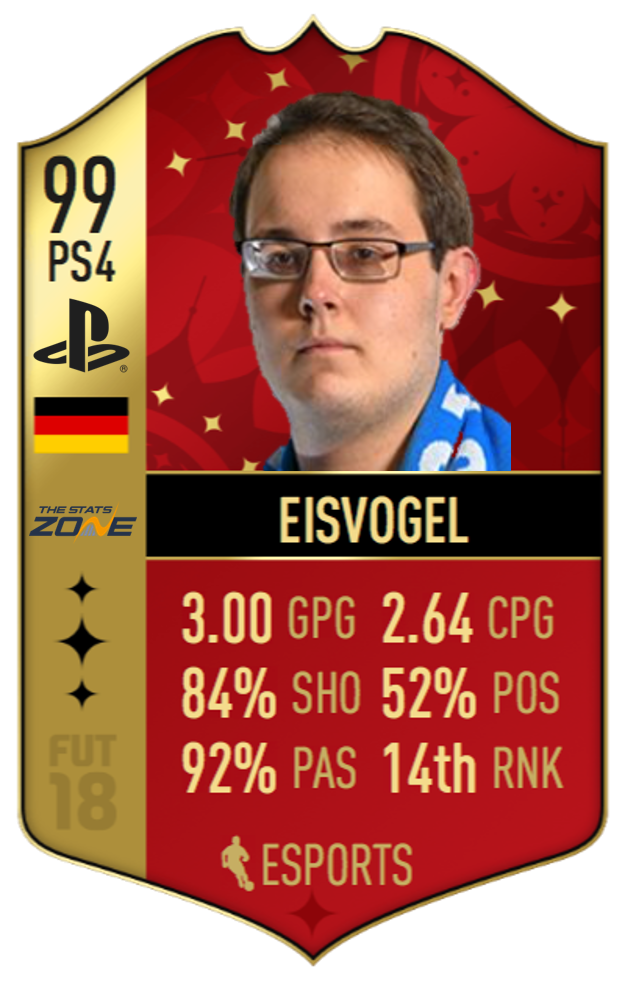 Stats are based on Global Series Qualifiers group stage games only
GPG = Goals per game
CPG = Conceded per game
SHO = Shot accuracy
POS = Average possession
PAS = Pass accuracy
RNK = eWorld Cup ranking based on our algorithm