Alias: "AeroFIFA"

Nationality: French
eSports team: Team Envy
Console: Xbox One
eWorld Cup seeding: 11
eWorld Cup group: Group A
Qualifying route: FIFA eClub World Cup > Global Series Playoffs > eWorld Cup Grand Final
Twitter: @nV_Aero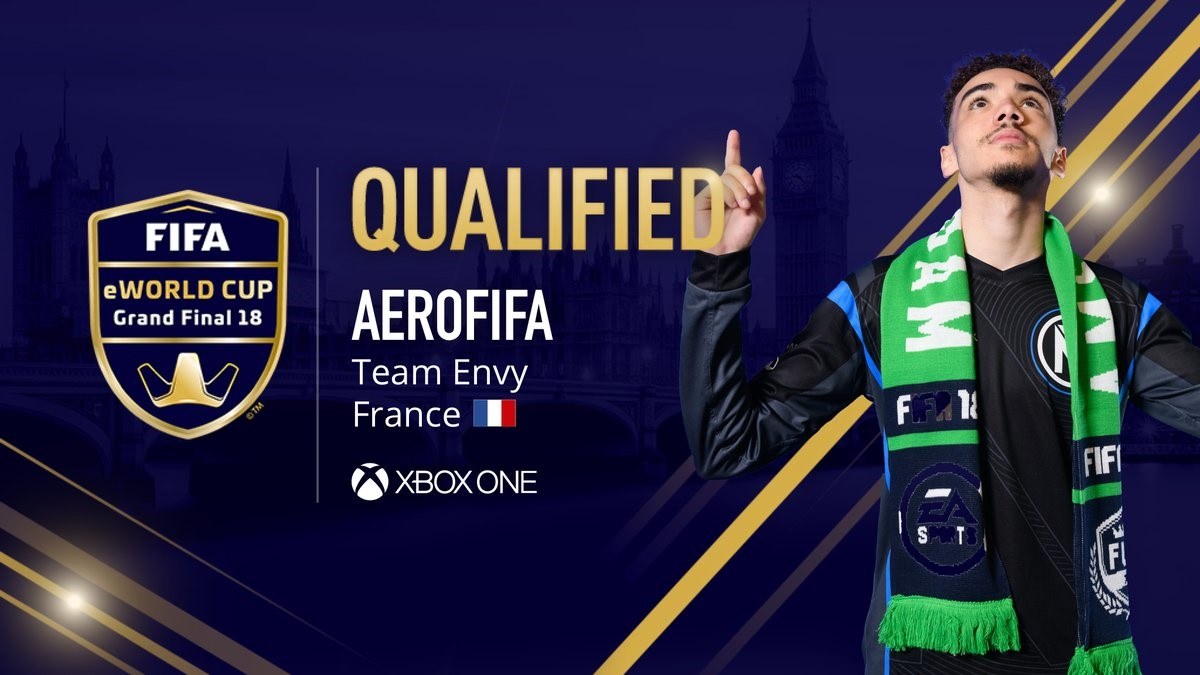 Marvyn "AeroFIFA" Robert competes on the Xbox One and is one of three French players who have qualified for the 2018 FIFA eWorld Cup Grand Final. He will play for famous American eSports organisation Team Envy at the event, where he will be seeded 11th on the Xbox One.
It has been a memorable season so far for "AeroFIFA" after a second place finish at the FIFA eClub World Cup in Paris last May, where fellow eWorld Cup qualifier and Envy teammate "Eisvogel" secured him qualification to the Global Series Playoffs later that month.
At the playoffs, "AeroFIFA" managed to squeeze through the Swiss-style group stage with four wins and three defeats, before booking his passage to London by beating "Losyorguas92" 5-2 on aggregate in the last 32 of the knockout bracket.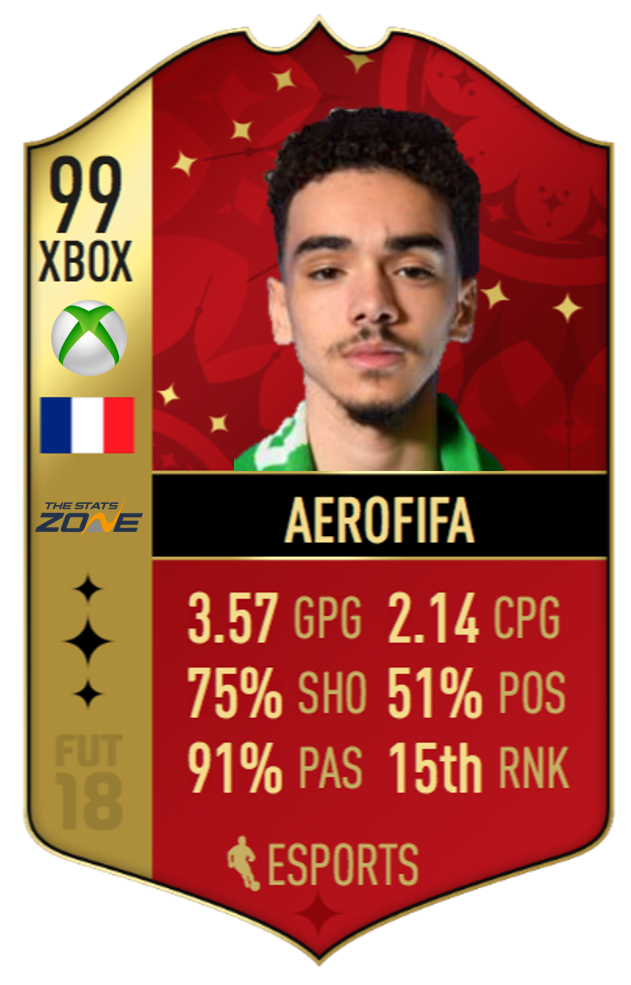 Stats are based on Global Series Qualifiers group stage games only
GPG = Goals per game
CPG = Conceded per game
SHO = Shot accuracy
POS = Average possession
PAS = Pass accuracy
RNK = eWorld Cup ranking based on our algorithm