Alias: "Kurt0411"

Nationality: Maltese
eSports team: Free Agent
Console: Xbox One
eWorld Cup seeding: 7
eWorld Cup group: Group A
Qualifying route: FUT Champions Cup > Global Series Playoffs > eWorld Cup Grand Final
Twitter: @Kurt0411Fifa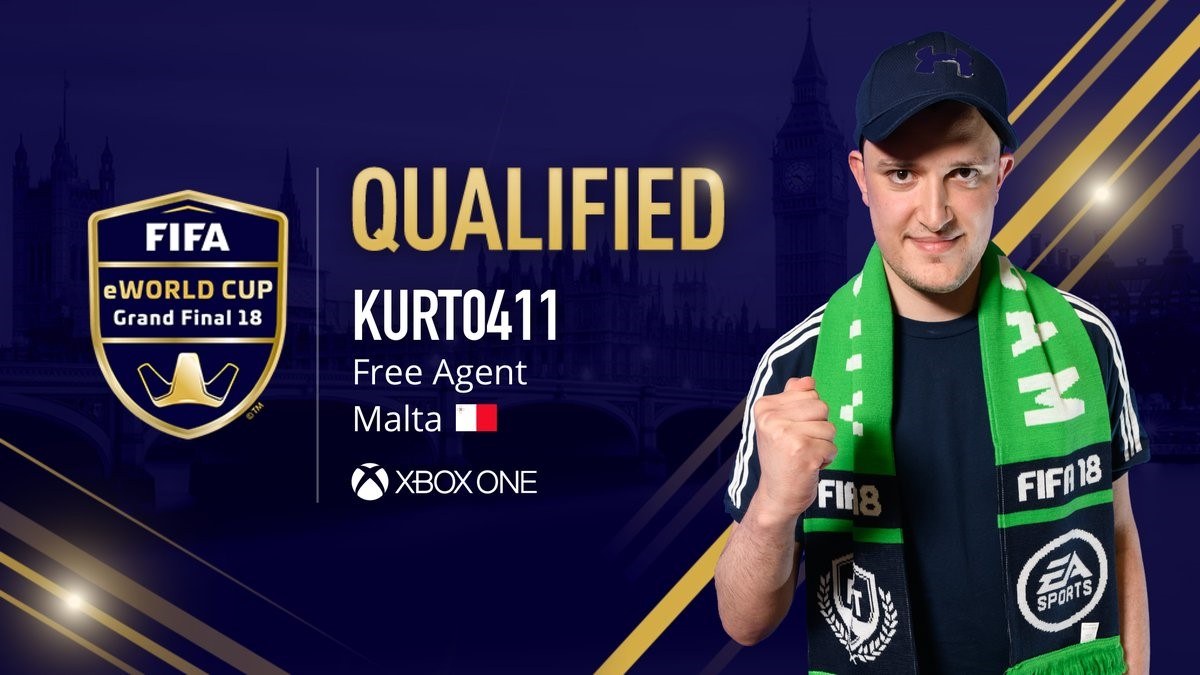 Kurt "Kurt0411" Fenech competes on the Xbox One and is the sole Maltese player to have qualified for the 2018 FIFA eWorld Cup Grand Final. He is well known for being one of the more outspoken, confident players in the FIFA eSports community and will back himself to beat any opponent who stands in his way of the trophy.
So far this season, Kurt has competed in offline events such as the FIFA eClub World Cup and the FUT Champions Cup in Manchester, an event which saw him make it to the quarter-finals of the Xbox One bracket and therefore qualify for the Global Series playoffs. Another quarter final-finish in Amsterdam saw Kurt advance to the 2018 FIFA eWorld Cup Grand Final.
On who will be his biggest competition at the Grand Final, "Kurt0411" said:
"The best of the best will be competing so it won't be easy, but there isn't anyone in particular I consider to be my biggest competition because if the game let's me play at my best, then it's a wrap for anyone that will step onto my pitch!"
TSZ's full interview with "Kurt0411" can be found here.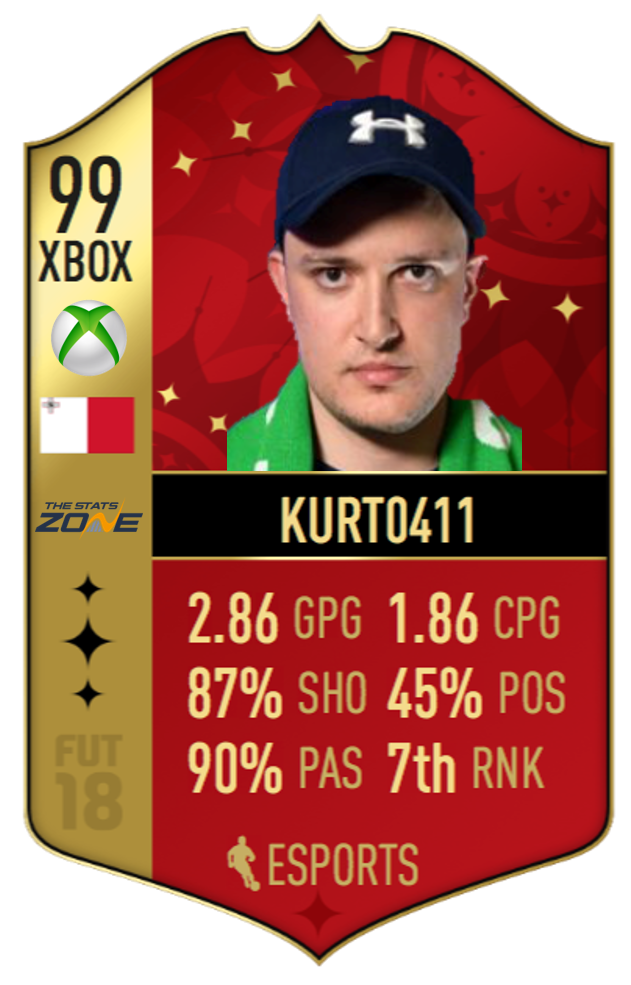 Stats are based on Global Series Qualifiers group stage games only
GPG = Goals per game
CPG = Conceded per game
SHO = Shot accuracy
POS = Average possession
PAS = Pass accuracy
RNK = eWorld Cup ranking based on our algorithm