Alias: "deto"

Nationality: German
eSports team: Manchester City
Console: PS4
eWorld Cup seeding: 8
eWorld Cup group: Group C
Qualifying route: FUT Champions Cup > Global Series Playoffs > eWorld Cup Grand Final
Twitter: @deto_official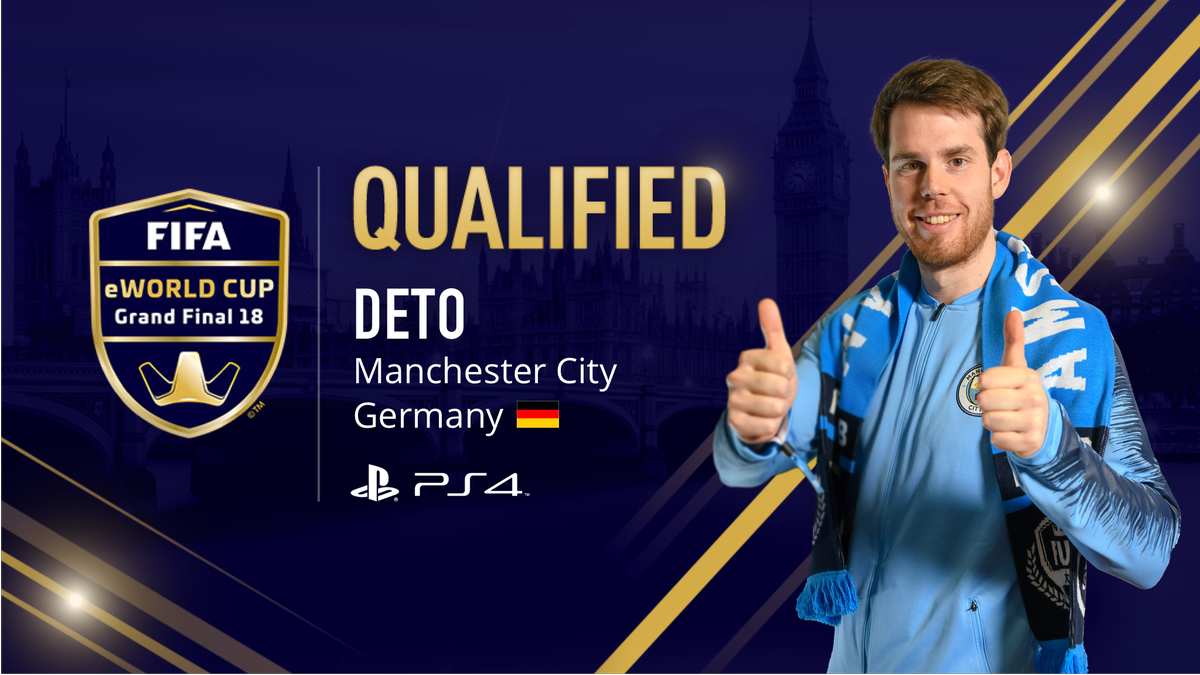 Kai "deto" Wollin competes on the PS4 and is the 2017 FIFA eWorld Cup runner up. He is one of two 2018 FIFA eWorld Cup Grand Final qualifiers who represent reigning Premier League champions Manchester City, having joined the club in March 2018.
One of the most experienced FIFA eSports pros on the scene, it's no surprise that "deto" will be appearing at the 02 Arena in August. Having made his FIFA eSports debut in 2006, "deto" is a three-time German champion and boasts both a third place finish in 2012 and a second place finish in the 2017 version of the FIFA eWorld Cup (formerly named FIFA Interactive World Cup) where he fell short 3-7 on aggregate to Spencer Ealing in the Grand Final. He will be desperate to go one step further this year.
Like every other player through, "deto" had to earn his place at this year's showpiece FIFA eSports event and he did just that. After qualifying for the Global Series Playoffs at the first FUT Champions Cup in Barcelona, "deto" made it through the Swiss-style group stages with a 5:2 record. In the all-important first knockout bracket match, Wollin saw off fellow German "Marius" 5-4 to book his place in London.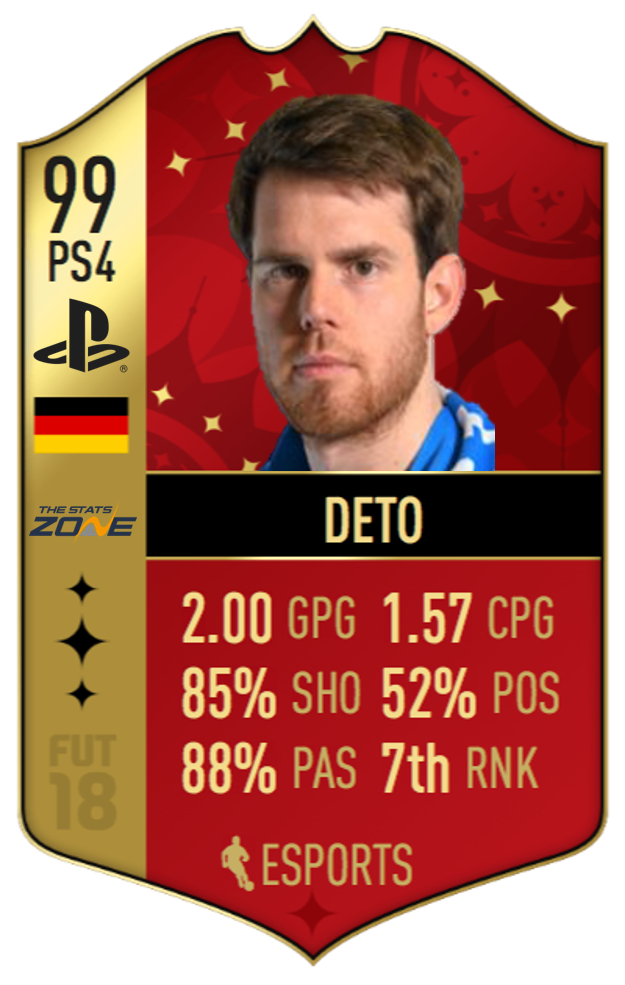 Stats are based on Global Series Qualifiers group stage games only
GPG = Goals per game
CPG = Conceded per game
SHO = Shot accuracy
POS = Average possession
PAS = Pass accuracy
RNK = eWorld Cup ranking based on our algorithm