Alias: "Fabio Denuzzo"

Nationality: Italian
eSports team: Free Agent
Console: Xbox One
eWorld Cup seeding: 15
eWorld Cup group: Group A
Qualifying route: Last Chance Qualifier > Global Series Playoffs > eWorld Cup Grand Final
Twitter: @_lionel_10_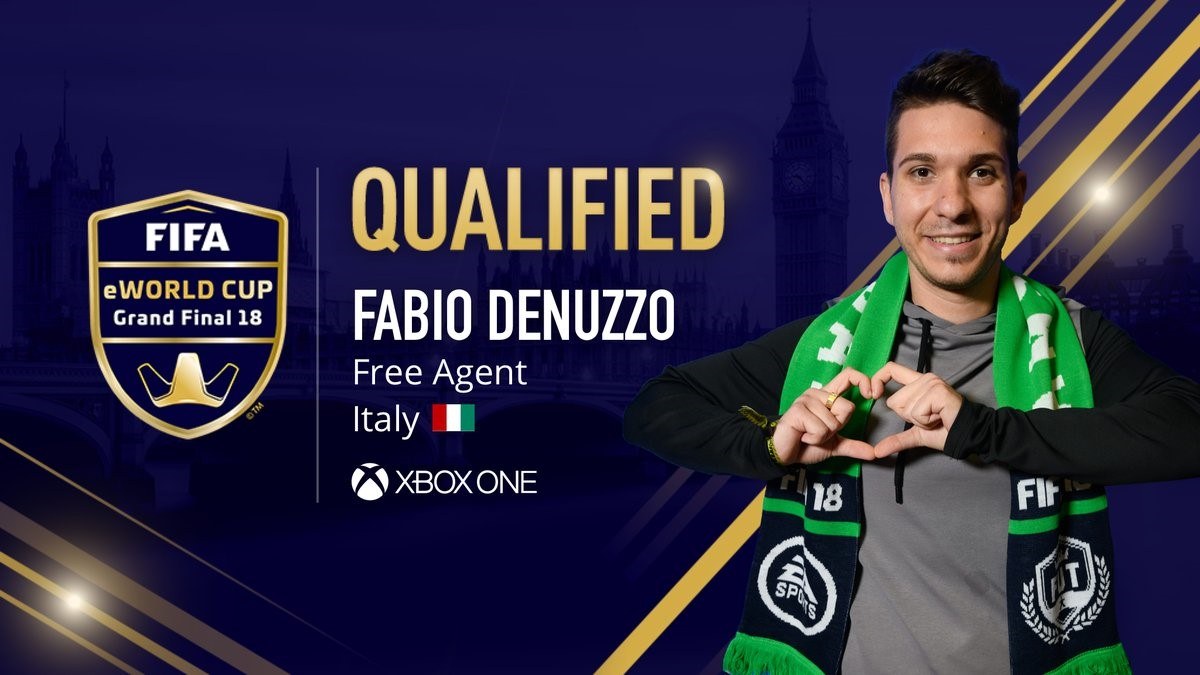 "Fabio Denuzzo" competes on the Xbox One and the only Italian player to have qualified for the 2018 FIFA eWorld Cup Grand Final. He will be playing for not only himself, but his entire country in London. He is the 15th seed on the Xbox One.
Denuzzo's road to the Grand Final is arguably the most dramatic of all. Having qualified for the Global Series Playoffs through the Last Chance Qualifier, the Italian made it past the Swiss-style group stage in Amsterdam to face off against "Hashtag Ryan" of Hashtag United in the knockout bracket for a place at the 02 Arena. In what were two nerve-shredding matches, the scores were tied at 4-4 on aggregate in extra-time before Denuzzo scored a 120th minute winner to send himself to London and break the Englishman's heart.
On the sacrifices he has made to reach the Grand Final, "Fabio Denuzzo" said:
"I've made a lot of sacrifices, including leaving my family to live in another city so it's a great feeling but nothing is done yet. We shall see in August."
TSZ's full interview with "Fabio Denuzzo" can be found here.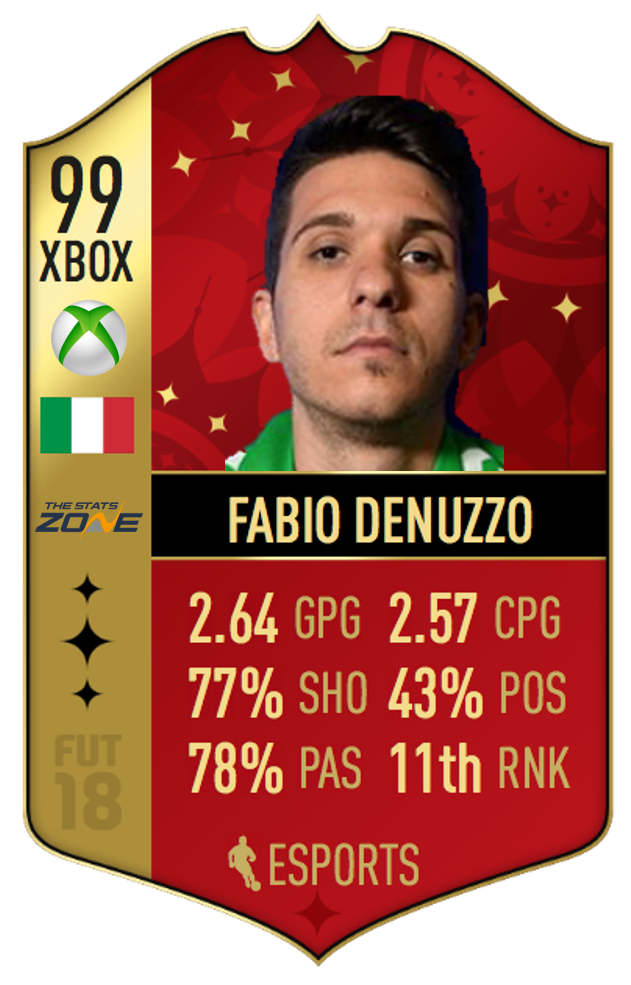 Stats are based on Global Series Qualifiers group stage games only
GPG = Goals per game
CPG = Conceded per game
SHO = Shot accuracy
POS = Average possession
PAS = Pass accuracy
RNK = eWorld Cup ranking based on our algorithm