Alias: "Hashtag Agge"

Nationality: Danish
eSports team: Hashtag United
Console: PS4
eWorld Cup seeding: 14
eWorld Cup group: Group D
Qualifying route: ESWC Paris > Global Series Playoffs > eWorld Cup Grand Final
Twitter: @AggeRosenmeier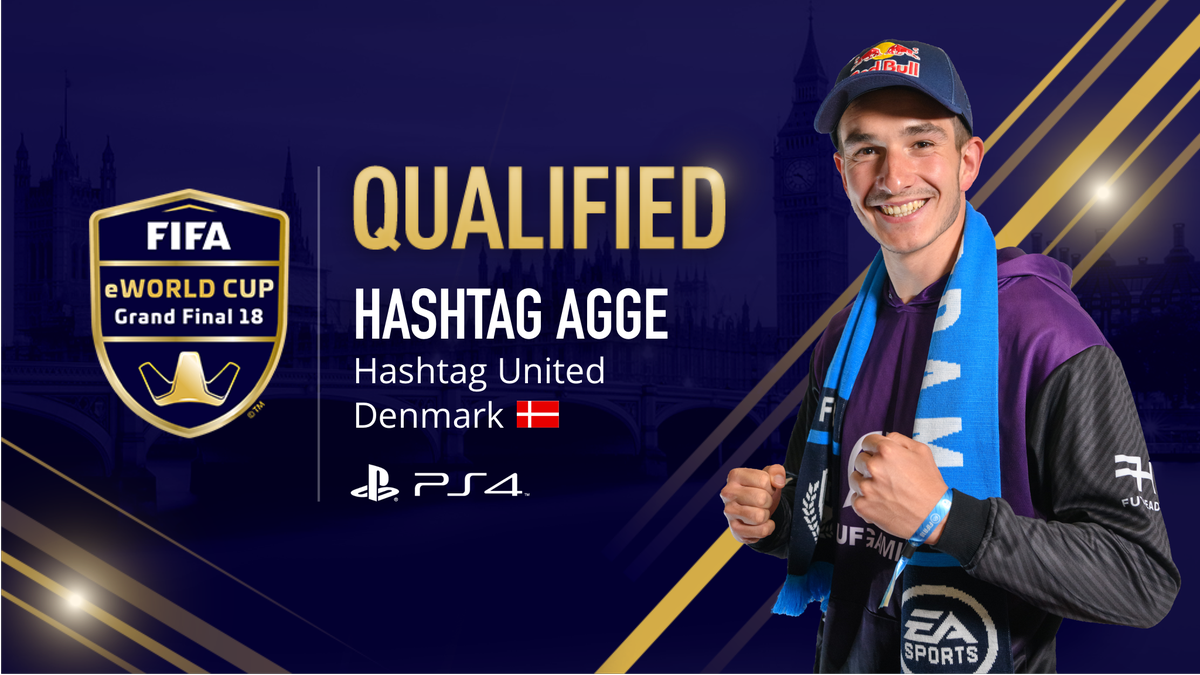 August "Hashtag Agge" Rosenmeier competes on the PS4 and is one of two Danish players who have qualified for the 2018 FIFA eWorld Cup Grand Final. He represents Hashtag United, a club that boast two other players within their ranks alongside Rosenmeier who have also qualified for the Grand Final.
"Hashtag Agge" is one of the most decorated FIFA eSports athletes the game has ever seen. A six time Danish champion, Rosenmeier boasts numerous titles to his name, most notably the 2014 FIFA eWorld Cup (then known as FIWC). More recently, "Hashtag Agge" took home first place at ESWC Paris, which saw him earn qualification for the Global Series Playoffs.
In Amsterdam, "Hashtag Agge" made it through the Swiss-style group stages of the Global Series playoffs. He then went on to book his place at the 02 Arena on August 2-4th with a win over RB Leipzig player Cihan Yasarlar in the last 32 stage of the knockout bracket. He will be seeded 14th on the PS4 at the 2018 FIFA eWorld Cup Grand Final.

TSZ's full interview with "Hashtag Agge" can be found here.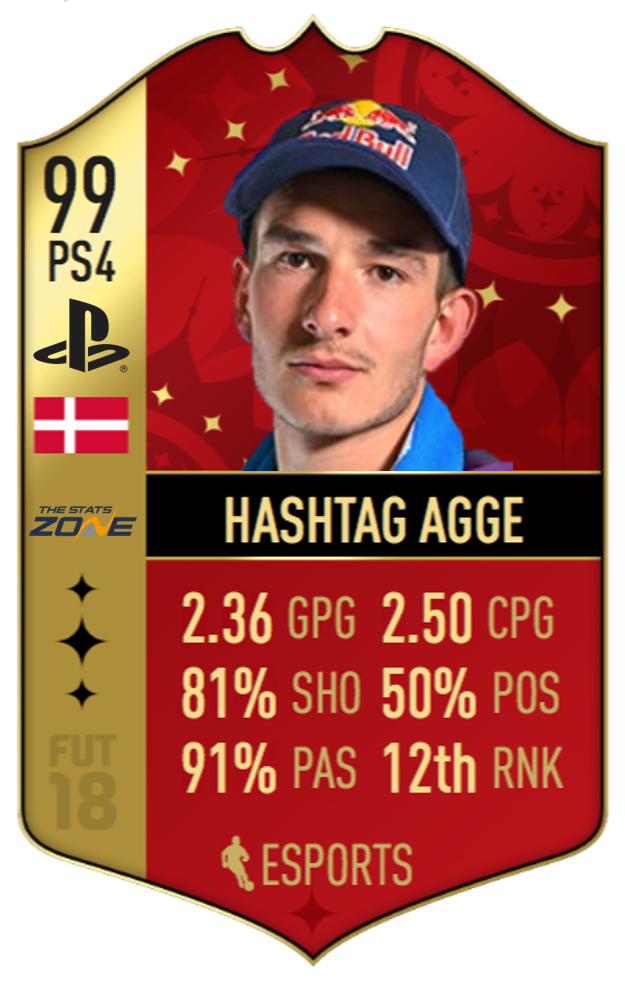 Stats are based on Global Series Qualifiers group stage games only
GPG = Goals per game
CPG = Conceded per game
SHO = Shot accuracy
POS = Average possession
PAS = Pass accuracy
RNK = eWorld Cup ranking based on our algorithm