CURRENT TABLE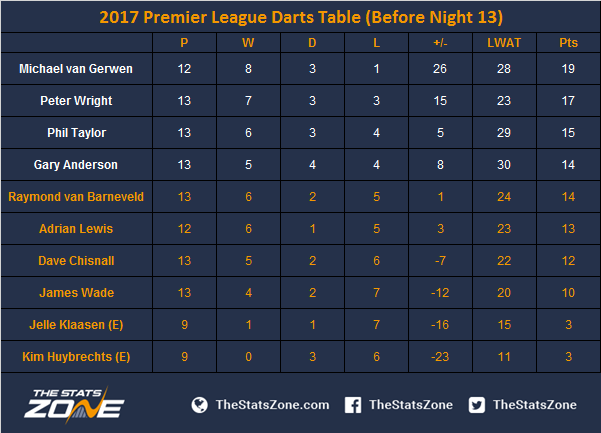 Players in white signify those currently in the play-off positions.
MATCH-UPS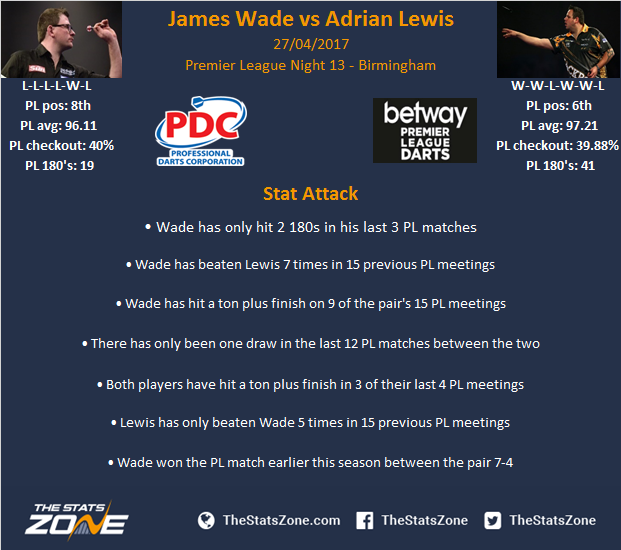 Verdict & Betting Tips
In all likelihood, Wade will need to win his remaining three matches in order to stand a chance of qualifying for the play-offs but Lewis, despite a disappointing loss last week, is in the better form of the two. Having said that, these two are extremely well-matched and there is usually little to separate them, so a wise bet could be to bank on the match going the distance with over 11.5 legs.
Prediction - Lewis win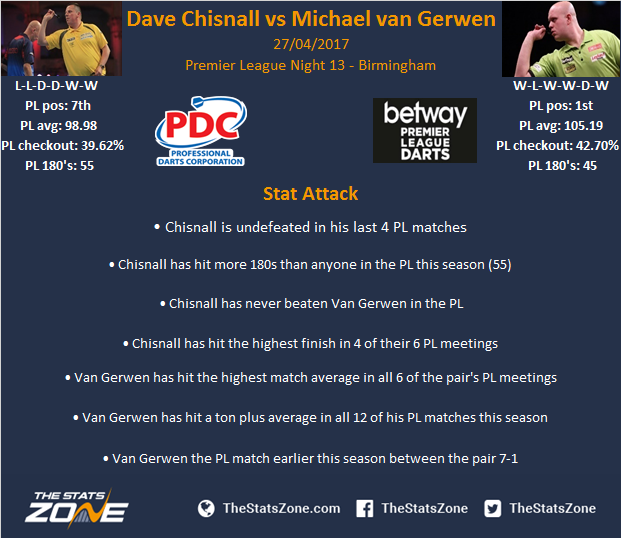 Verdict & Betting Tips
Chisnall is making a late surge for the play-offs having won both of his games last week, but runs into an opponent he has never beaten in the Premier League. Van Gerwen will of course be favourite here, and despite a surprise loss to Ian White in the German Darts Open over the weekend, should prevail. Expect the treble 20 bed to be pummelled by these two power scorers, so consider a bet on over 8.5 180's.
Prediction - Van Gerwen win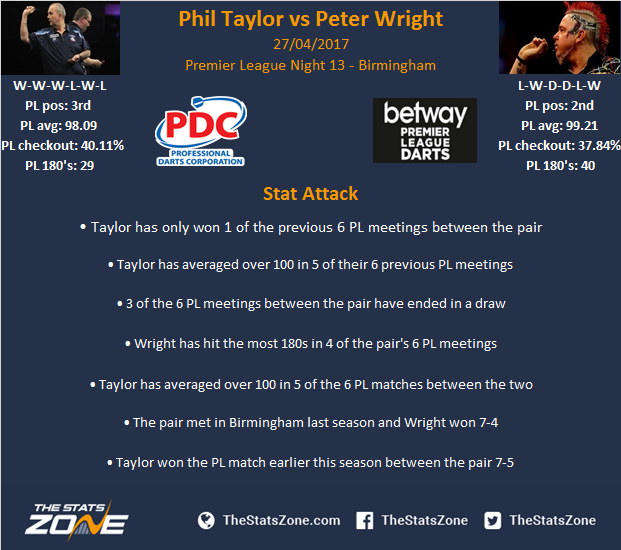 Verdict & Betting Tips
Wright should be full of confidence here after claiming the German Darts Open title over the weekend, and knows that a win could mathematically secure his place in the play-offs. Taylor is still in the mix and every point is precious at this stage, so this could be a close affair. Wright has hit 11 more maximums than Taylor this season, so take Snakebite to hit more 180's on his way to a narrow victory.
Prediction - Wright win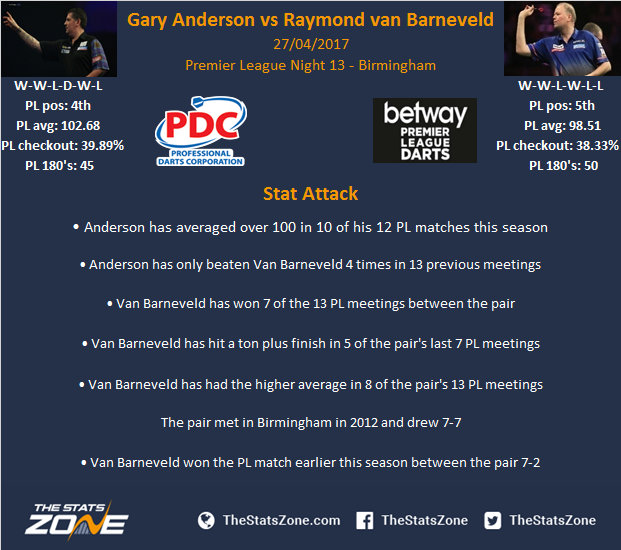 Verdict & Betting Tips
This is a massive clash as both players are tied on 14 points in the league table, with Anderson only ahead on leg difference. Van Barneveld put in a fantastic performance to defeat Anderson 7-2 in Rotterdam earlier this season, but his campaign has stuttered of late and he needs a big performance here. He usually performs well in this fixture and has hit a ton plus finish in five of the pair's last seven Premier League meetings, so take RVB to hit the highest checkout.
Prediction - Draw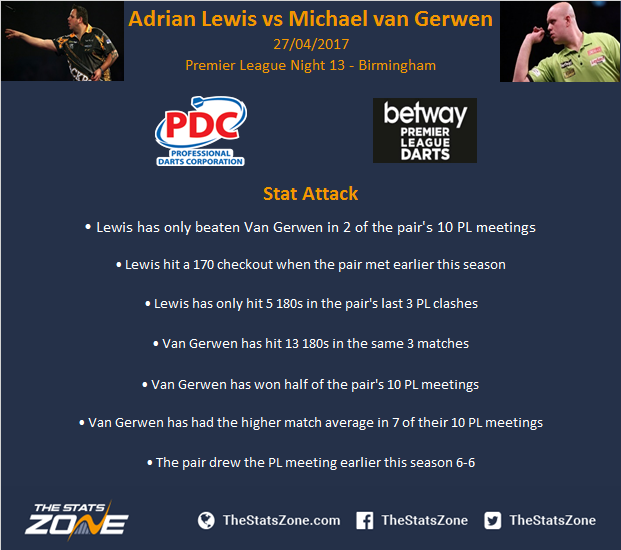 Verdict & Betting Tips
These two shared the spoils in their first Premier League meeting of the season, making it three times they have now drawn in the competition. In their last three league meetings though, Lewis has hit just five 180's to Van Gerwen's 13, so the Dutchman should be favoured in that department. Lewis is of course capable of a result here, but MVG's greater consistency should see him prevail.
Prediction - Van Gerwen win