During the 2017-18 season, TSZ logged all attendances for the top six non-league divisions (tiers 5 - 7 in the English football pyramid) in order to build up a picture of trends in non-league football. The divisions covered are as follows:
National League
National League North
National League South
Northern Premier Division
Southern Premier Division
Isthmian Premier Division
This article focuses on the variance in attendances when certain teams are involved. What this shows us is which teams - when they play away from home - generate higher/lower overall attendances. The results are affected by both the number of away fans who make each trip, as well as the number of home fans who might be motivated/demotivated to watch their team against certain opposition.
For example, when Tranmere are the away side in National League matches, attendances tend to be much higher than the overall season average - in this case, an average of 535 above (see below).
Last updated 14/05/18

National League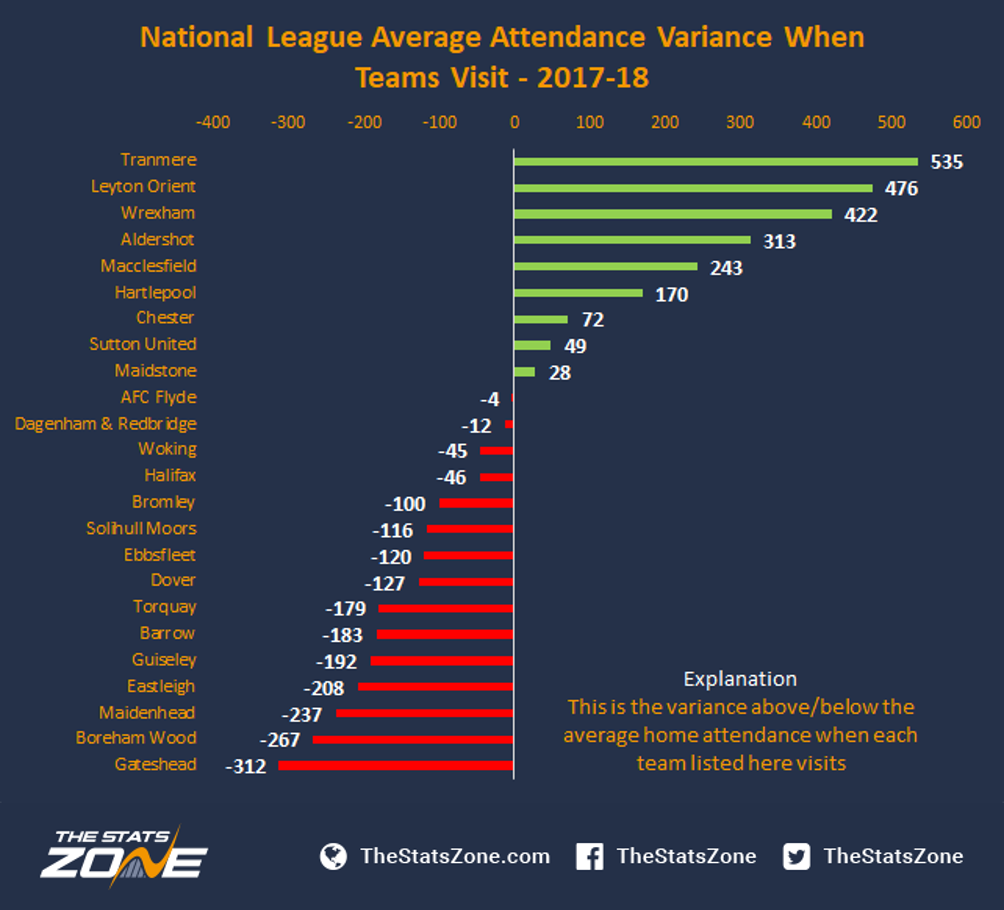 National League North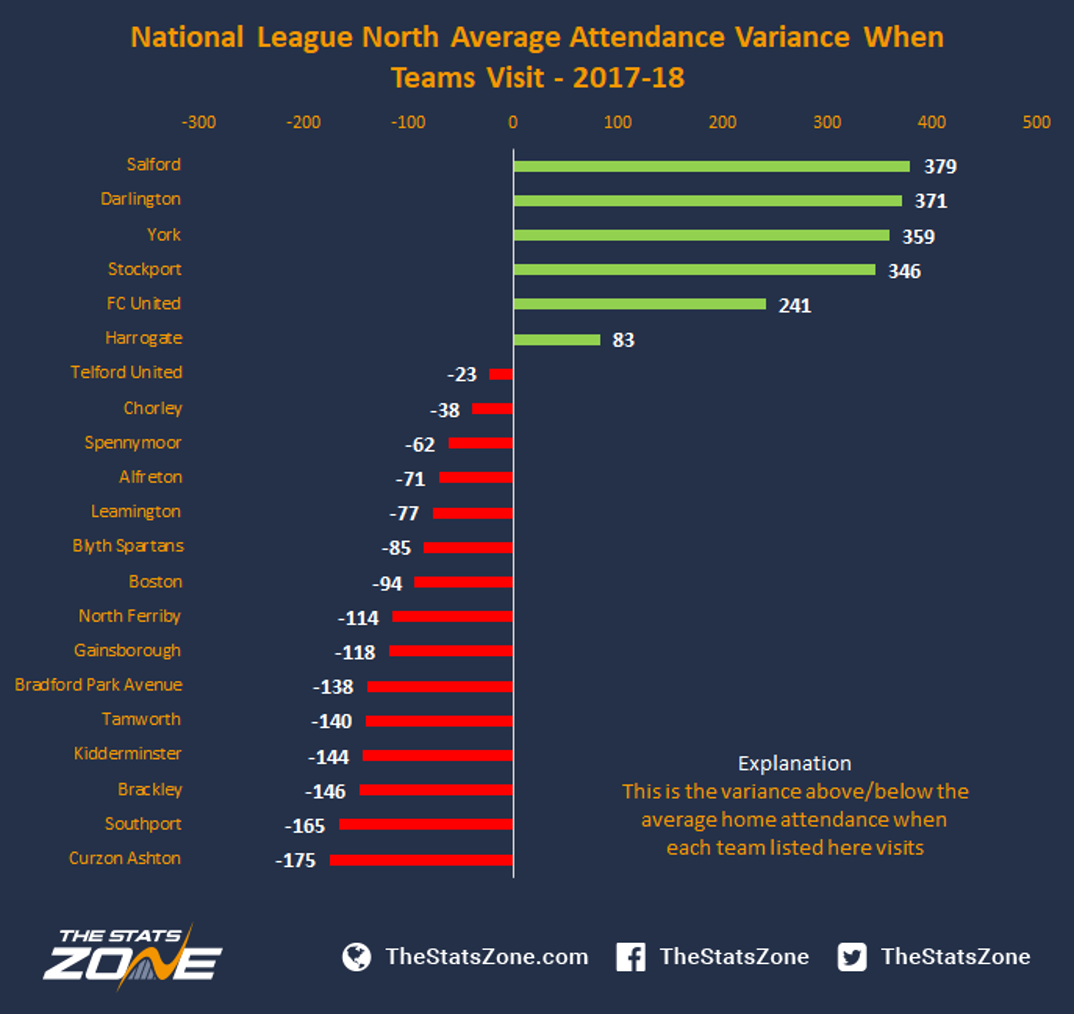 National League South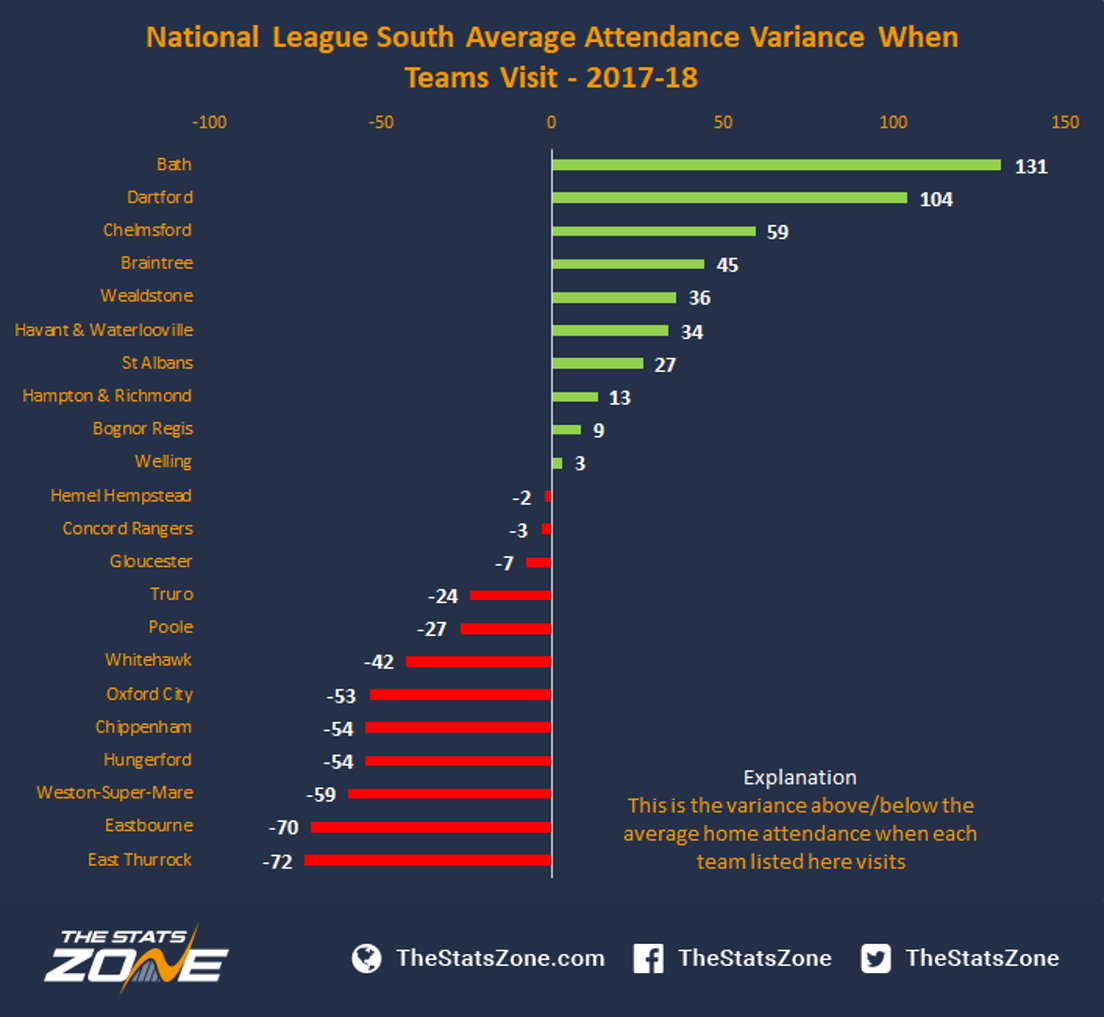 Northern Premier Division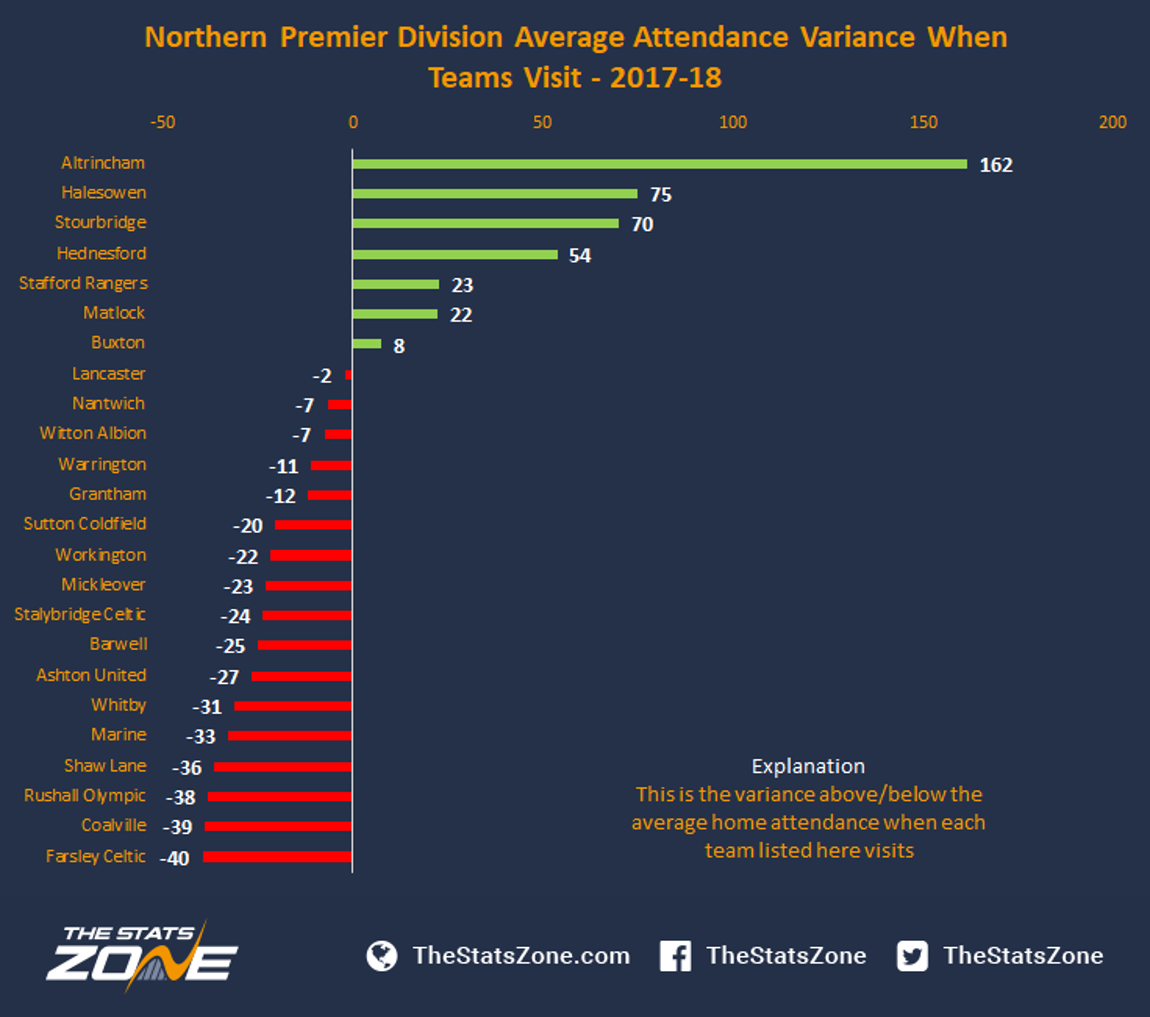 Southern Premier Division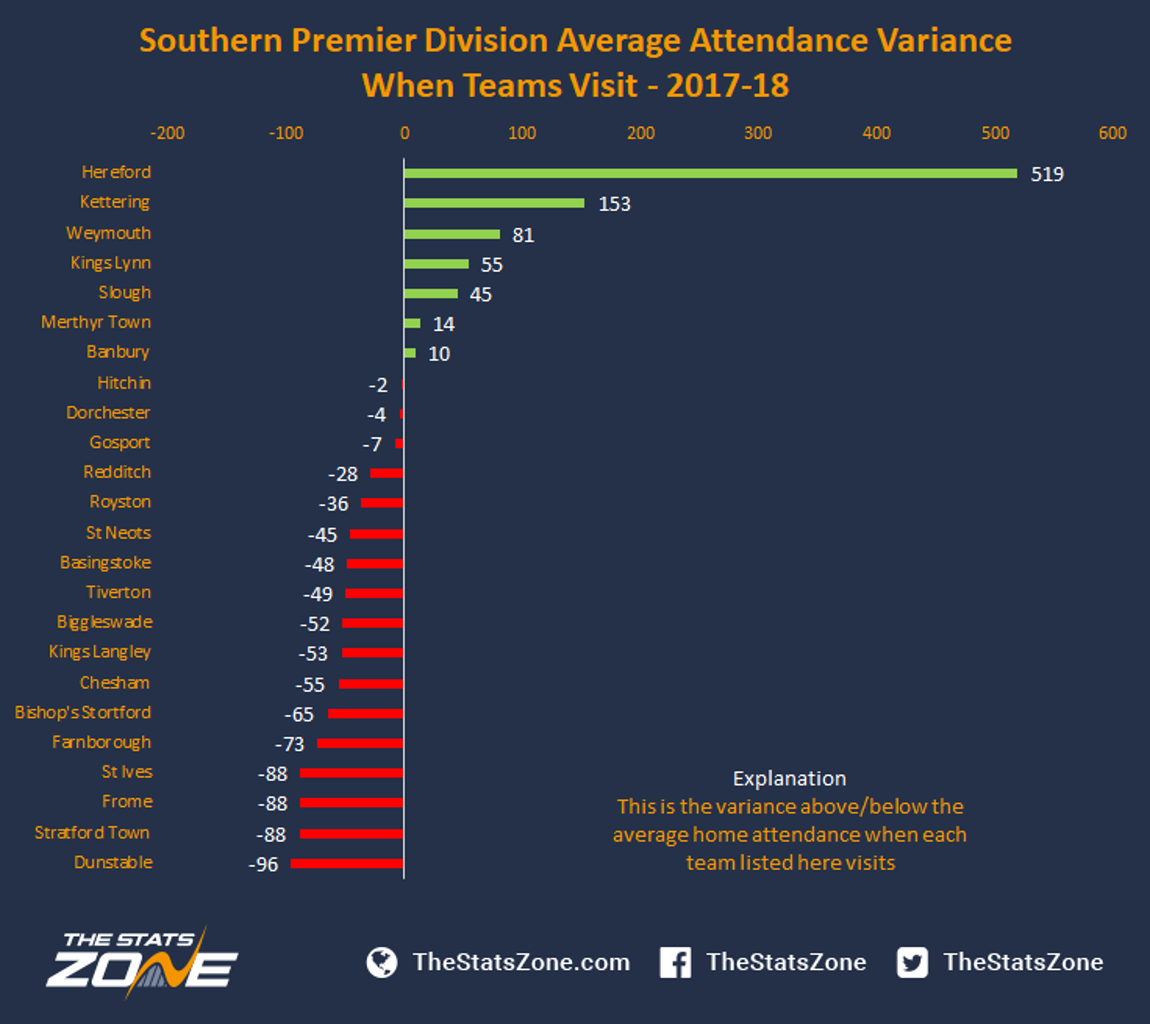 Isthmian Premier Division